REVELATION 13:11-15
11 And I beheld another beast coming up out of the earth; and he had two horns like a lamb, and he spake as a dragon.
12 _And he exerciseth all the power of the first beast before him, and causeth the earth and them which dwell therein to worship the first beast, whose deadly wound was healed.
13 And he doeth great wonders, so that he maketh fire come down from heaven on the earth in the sight of men,
14 And deceiveth them that dwell on the earth by the means of those miracles which he had power to do in the sight of the beast; saying to them that dwell on the earth, that they should make an image to the beast, which had the wound by a sword, and did live.
15 And he had power to give life unto the image of the beast, that the image of the beast should both speak, and cause that as many as would not worship the image of the beast should be killed.
The United States ( Second beast) in exercising the power of the First beast ( Papacy Rev 13:1-10) Means will force the entire world to accept Papal decrees , Sunday worship , which is actually the Mark of the Papal authority.
United States is going to legislate Madatory Sunday rest laws, This is what is populary known as the National Sunday law.
Beloved, What you probably didn't know is that Sunday laws are already on the law books across various States in America and the world.
These laws are only waiting to be seriously enforced.
US is going to ensure strict obedience to the decree of Sunday legislation across the world through economic sanctions and ultimate the death penalty.
Beloved, in the final hours of Earth's history, as the Mark of the beast ( Sunday worship ) is enforced on the world, the popular majority will choose to accept this Mark due to the False miracles that will be employed and they will place their allegiance on the side of the beast power ( Roman catholicism) and they will end up eternally lost.
Bible prophecy indicates that church and state will unite and that once happens God's people who keep the COMMANDMENTS of God including the sabbath and the faith of Jesus will be persecuted for rejecting the counterfeit sabbath.
During the dark ages the Roman Catholic Church persecuted (Rev 17:6) other christians who had not accepted the authority of the pope , More than 50 Millions of christians were killed.
History will repeat.
WAKE UP CHILDREN OF GOD, OPEN YOUR BIBLES AND STUDY IT SHARE THIS MESSAGE WITH YOUR FAMILY AND FRIENDS FACEBOOK PAGES AND GROUPS GIVE YOUR HEART TO JESUS REPENT WORSHIP GOD ALONE AND KEEP HIS HOLY LAW AND HIS HOLY SABBATH JESUS IS COMING BACK SOON THERE IS NOT MUCH TIME .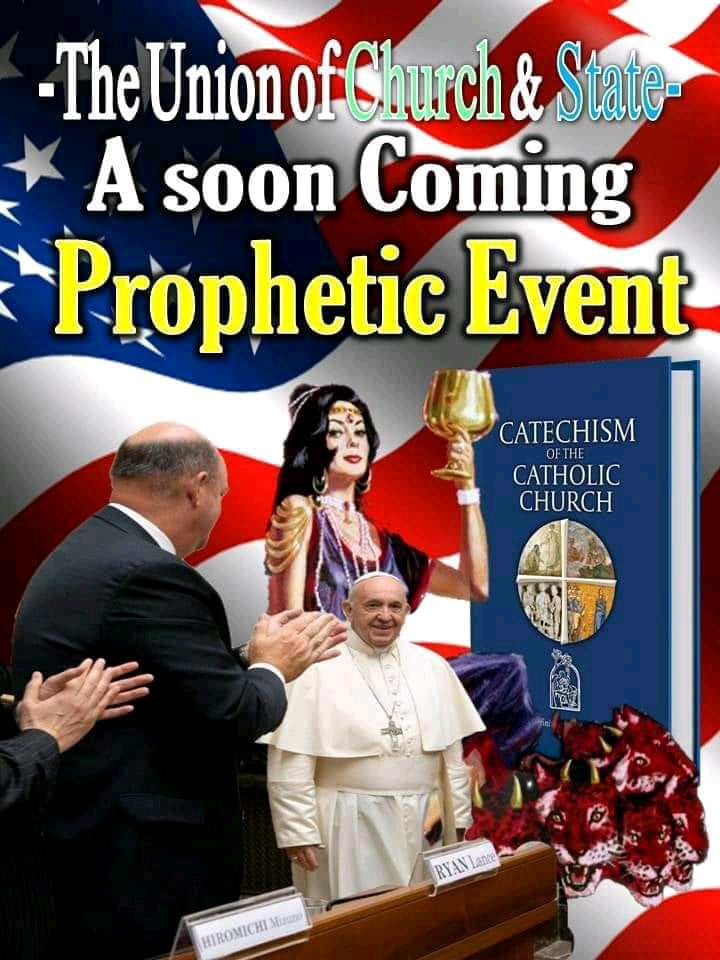 Content created and supplied by: PeterXiporo (via Opera News )