Nathi Mthethwa's Living Legends project deserved a vision worthy of SA's cultural icons. Instead it got incompetence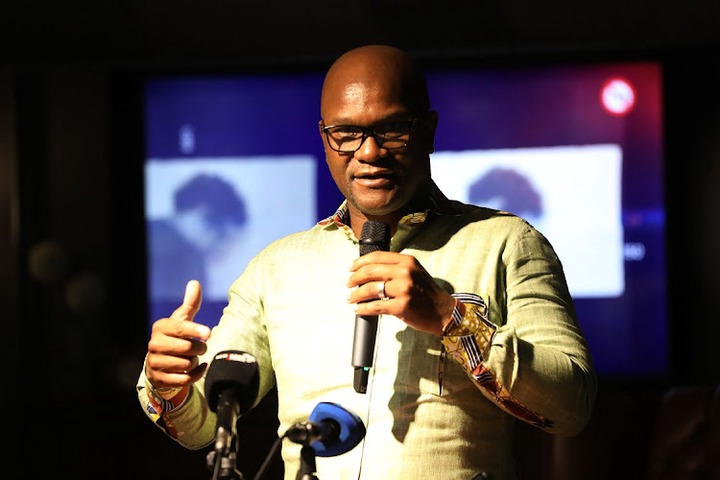 Nathi Mthethwa."/>
On August 25 2015, pastor of game, expressions and culture Nathi Mthethwa welcomed media to the Cedars Park Hotel in Johannesburg to send off the Living Legends Legacy Project. The undertaking is managed by his specialty fully intent on distinguishing SA remarkable people across all expressions disciplines and to draw in them effectively in developing perceivability for human expression.
In March 2019, Welcome Msomi, then executive of Mthethwa's Living Legends project, showed up in court after his capture following a serious wrongdoing examination. Msomi was viewed as blameworthy and condemned to detainment for stealing R8m from Mthethwa's Living Legends project. Msomi kicked the bucket a year after the fact.
Msomi was a goliath in SA theater, who had gained notoriety for his play Umabatha, sent off effectively in the midst of the protection from politically-sanctioned racial segregation and taken to the global stage. His appalling go wrong has nearly cleared out all institutional memory of his huge commitments to the SA expressions area. Articles about his transgress now overwhelm any inquiry about him on the web.
The poor monetary control of the Living Legends project, while criminal, is minor while thinking about that more than R320m from the official Economic Stimulus Plan (PESP), intended to give monetary help to craftsmen during the hard lockdown in 2020, was maladministered by the National Arts Council (NAC), a substance in Mthethwa's area of expertise.
As indicated by a press explanation gave by the division about a measurable examination concerning the NAC's administration of the asset, "results ... highlight unfair doing, maladministration and blunder during the time spent carrying out the PESP".
The connection between artistic expressions area and the National Arts Council, the division of game, expressions and culture and the clergyman is at its most minimal ebb since the approach of a majority rule government in SA.
Barely a day goes by without Mthethwa being loudly mishandled by disappointed specialists on his Facebook page. Scarcely a month prior, he got under the skin of the country when he wanted to burn through R22m on mounting a fantastic banner in Pretoria while huge number of specialists across SA are holding out their asking bowls on the grounds that the lockdown limitations on human expressions economy keep them from procuring a stately business.
Mthethwa's banner undertaking came to half pole when President Cyril Ramaphosa mediated and required its abrogation. Mthethwa was mocked in a few media as a public mampara, a crown that human expressions area had put on his head some time before the banner failure. The residue had barely chosen the amazing banner failure and Mthethwa was again in the information for reporting his arrangements to change the name of the Afrikaans Taal Monument in Paarl. Once more his arrangement was obstructed when Ramaphosa declared in parliament the name change wouldn't happen.
All through his two-term residency, Mthethwa has been criticized by the social and innovative economies for being absolutely uninformed about his portfolio. At the beginning of the public lockdowns in March 2020, Mthethwa went onto Twitter and declared performance center in SA "is well and alive".
There probably been an imaginative strand in the 1932 chromosomes. It can't be a happenstance that in that frame of mind of the 1932 Great Depression SA could deliver such imaginative masters.
The declaration was met with a downpour of maltreatment from human expressions area, whose jobs were secured, with just help from associations, for example, the Theater Benevolent Fund, the STAND Foundation and a few craftsman drove developments. Mthethwa pulled out his remark and apologized to human expressions area. His expression of remorse accompanied no genuine answers for help the area.
In the midst of the emergency, the Apartheid Museum briefly shut its entryways and saved a few of its staff. Simply Sets, quite possibly of the biggest specialized assistance organizations in SA, shut down.
The acclaimed Fugard Theater in Cape Town, which for a long time was upheld by humanitarian Eric Abrahams, forever shut its entryways. A photo of the theater's signage being taken out turned into a realistic eulogy to the numerous associations and people whose lives finished over the beyond two lockdown years.
There were not many eulogies that came from Mthethwa's office. A man who procured a standing from human expressions area for being the "pastor of congrats and sympathies" turned out to be somewhat quiet. Mthethwa had acquired this title in light of the fact that before the Covid-19 pandemic his virtual entertainment stages were ruled with messages of congrats and sympathies.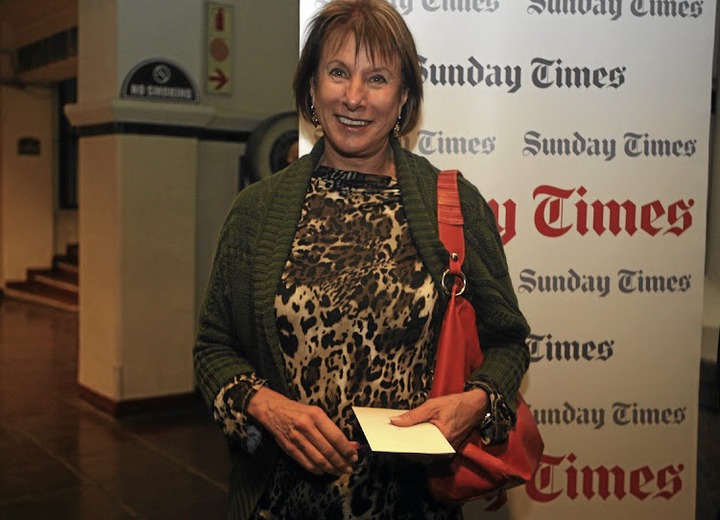 At the point when theater director Dawn Lindberg surrendered to Covid-19 the insight about her unfavorable demise was communicated across all media. Accolades poured in from across the globe. Mthethwa was super cold quiet.
His quietness was disturbing. Lindberg was an individual from his Living Legends project. Her commitments to SA theater will stay incredible. She was an impassioned pundit of politically-sanctioned racial segregation's restriction regulations. She battled for nonracism in SA theater. At the point when the Nationalist Party government prohibited her creation Godspell, she was resistant and organized the work in SA's adjoining states. When politically-sanctioned racial segregation fell the absolute first creation Lindberg restaged in SA was Godspell.
In rebellion of politically-sanctioned racial segregation's Group Areas Act, Lindberg opened her home to multiracial crowds and projects. From her home she sent off the vocations of a portion of SA's driving dark, white, shaded and Indian specialists. The Nationalist government could watchfully screen her yet tried not go anyplace close to the anger of SA's most memorable woman of the performing expressions. Mthethwa's quiet at her demise resembled Jimmy Kruger's chilliness at Steve Biko's passing. He just couldn't mind at all!
On June 12 this year, while a worldwide local area was sending messages of congrats to SA writer Athol Fugard on his 90th birthday celebration, there was dreary quiet from Mthethwa.
Fugard, whose political venue has tested politically-sanctioned racial segregation and given respect and humankind to normal South Africans, was once portrayed by Time magazine as the world's most noteworthy living writer.
It won't ever be known whether Mthethwa's interchanges associates had encouraged him to stay quiet on Fugard's 90th birthday celebration. They presumably thought his salutary message would have gotten heaps of fire for his carelessness and inability to save the Fugard Theater from shutting down a year ago.
In the event that Mthethwa's specialty had any wise it would have pronounced this the time of the "90s Legends" to celebrate, memorialize and iconise the commitments of Fugard as well as of numerous other SA social laborers whose names are engraved in SA social history.
Around the same time as Fugard's birthday, incredible show diva Mimi Coertse turned 90 too. Her name may not reverberate as noisily as Fugard's, yet here is a legend who not just surprised the world in that frame of mind of her vocation yet in addition opened entryways for the vast majority SA specialists, highly contrasting.
On the off chance that theater creator and expert narrator Patrick Mynhardt were as yet alive he also would have praised his 90th birthday celebration around the same time as Fugard and Coertse. While Mynhardt's spirit meanders in the soul world, his famous work Boy from Bethulie is still especially alive and is frequently repeated for the SA stage.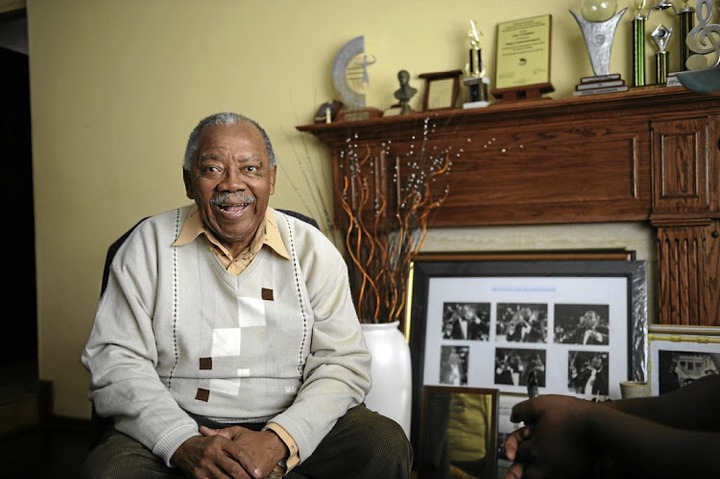 On June 20, Prof James Stephen Mzilikazi Khumalo would have turned 90. His commitments to traditional African music are amazing. There is not really a music researcher in SA who is curious about his set of experiences and his work. Assuming that writer Gibson Kente were as yet alive he would have praised his 90th birthday celebration on July 23.
Kente is known as the dad of SA municipality theater. Despite the fact that there might be imperfections on his own life which were moved quickly over the media in his dusk years, his commitment to SA theater can't be deleted from the country's social history.
Comparing the lives and vocations of Fugard and Kente would have recounted politically-sanctioned racial segregation and the creation of dissent theater. Both Fugard and Kente had their foundations in the Eastern Cape. One dark, the other white, both utilized the force of creative mind, imagination and words to recount stories that would bring politically-sanctioned racial segregation's security police out to irritate them. Their works have launch the professions of a portion of SA's most celebrated entertainers. Both their works are artistic commitments in the battle for SA's freedom from politically-sanctioned racial segregation.
Incredible photographic artist Peter Magubane's 90th birthday celebration was on January 18.
The late Miriam Makeba's 90th birthday celebration was on March 4. Market Theater fellow benefactor the late Barney Simon was brought into the world on April 13.
There probably been an imaginative strand in the 1932 chromosomes. It can't be an occurrence that in that frame of mind of the 1932 Great Depression SA could deliver such imaginative masters. Maybe, there's trust too then that not every one of the children brought into the world in the beyond two years of the PESP Depression will be numskulls. They also could wind up becoming incredible symbols.
There has never been a more noteworthy need to move another essentialness in human expressions area than there is currently. Had Mthethwa's wet long for a Living Legends project just been driven with more noteworthy vision, then this time of the 90s Legends could have ignited new expectation, shed new light, opened new entryways and sped up the area's re-visitation of ordinariness.
Ramaphosa has dared to end Mthethwa's banner task. He had the canny to stop the name change of the Taal Monument. It wouldn't set him back more than $4m to purchase a whip to break in a division that meticulously lessens any money that the social and creativities can hold in building a superior SA.
Ismail Mahomed is the chief for the Center for Creative Arts at the University of KwaZulu-Natal. With over 35 years in social administration he is a multi-grant winning social pioneer holding both SA and worldwide honors. In 2019, he summoned the Protected Disclosures Act and won his situation when he uncovered defilement at the Market Theater Foundation when a committee designated by serve Nathi Mthethwa attempted to pay themselves weighty rewards in contradiction of the Public Finances Management Act.
For more relevant and timeous news, follow Ntao_Raks
Content created and supplied by: Ntao_Raks (via Opera News )
Opera News is a free to use platform and the views and opinions expressed herein are solely those of the author and do not represent, reflect or express the views of Opera News. Any/all written content and images displayed are provided by the blogger/author, appear herein as submitted by the blogger/author and are unedited by Opera News. Opera News does not consent to nor does it condone the posting of any content that violates the rights (including the copyrights) of any third party, nor content that may malign, inter alia, any religion, ethnic group, organization, gender, company, or individual. Opera News furthermore does not condone the use of our platform for the purposes encouraging/endorsing hate speech, violation of human rights and/or utterances of a defamatory nature. If the content contained herein violates any of your rights, including those of copyright, and/or violates any the above mentioned factors, you are requested to immediately notify us using via the following email address operanews-external(at)opera.com and/or report the article using the available reporting functionality built into our Platform See More