The issue of religion and churches is very huge and complex. People in general always have their own views which are different from the ones of pastors and church gowers, maybe it's because they have never set their foot in churches and have not been in churches before and do not understand the dynamics of church.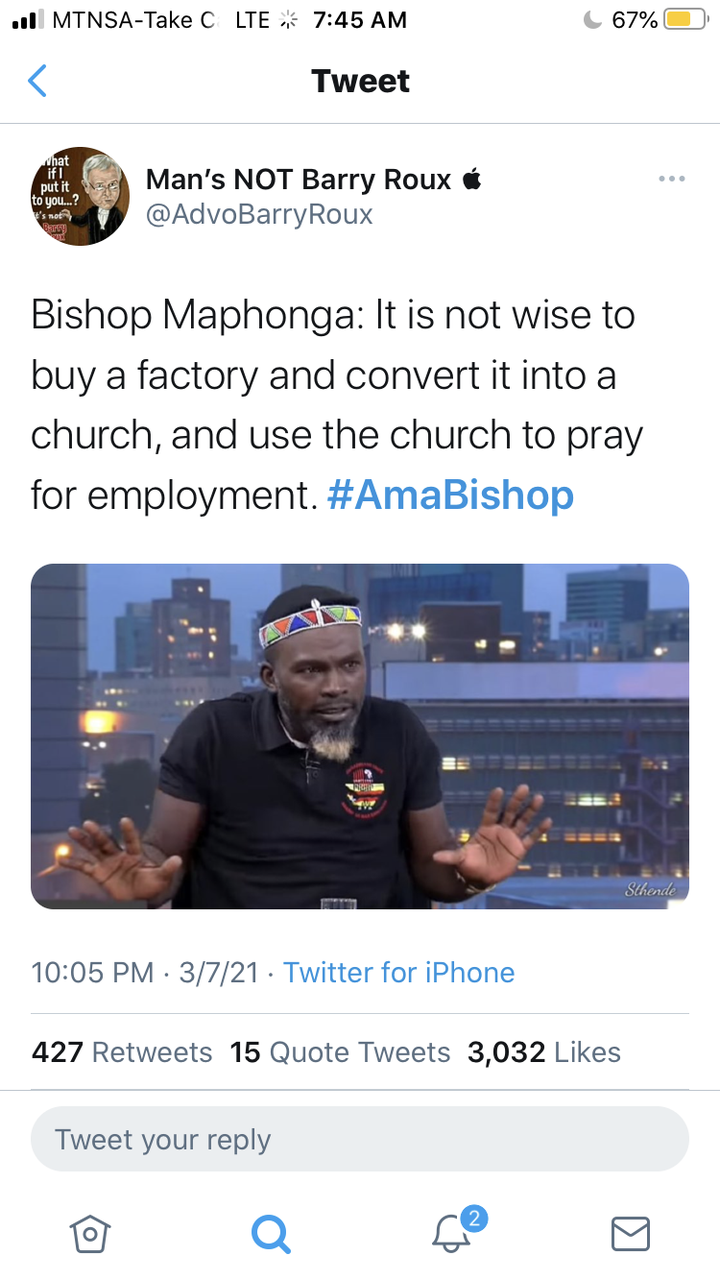 Photo credits: Twitter
On a Tv show. A well known articulative bishop , mr maphonga gave a clear perspective to South African churches . He indicated that it is not wise to convert factories into churches and then pray for people to get employment.
We agree with the bishop on this matter , reason being that churches are always praying for employment, even if that stands, we still have huge number of unemployed people in the republic.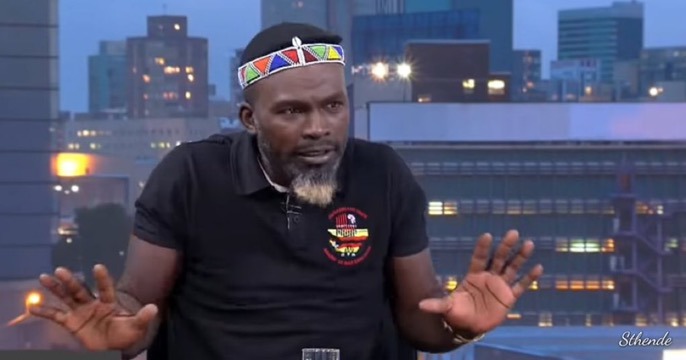 Photo credits: Twitter
We must learn 3 or 2 things from Bishop Maphonga from all these matters he is busy articulating. Churches must be places where youth are directed to employment, not being prayed for . Churches must be in a form and condition where they are able to change situations of many of South Africans.
Content created and supplied by: TSHUNGUNEWS (via Opera News )