WHO told you that you are naked
za.studio.opera.com
2020-07-28 11:28:46
The Tree of Knowledge (Technology)
Once you eat it, you shall surely die.
God was saying:
Don't put Technology in your body.
Remember: The Tree of Knowledge equates to Technology
"Who told you that you are naked"?
Why didn't God say:
Did Eve tell you that you're naked? Instead God said:
"Who" not "What"
The 'Who' suggests that someone trespassed and gained access into the territory and that was the Beast(Genesis 3:1)
Now Adam had a chip(Information/Technology) and the chip(Knowledge) informed him that he was naked.
For the day you eat of this tree, you shall be like God.
The Serpent did not lie by this.
Ever since the days of Genesis, human being has been having an Invisible Chip awaiting manifestation by a Beast in Revelation.
Today, some 'Gates of Hell' wants everyone to have a Chip as his Mark of the Beast.
The Tree that Adam ate was food that would not decompose yet the food of the knowledge of Evil.
Eaten a Tree that does not decompose.
PUT YOUR FINGER HERE, WE ARE COMING BACK.
When God created man in Genesis he(man) was called 'HUMAN BEING'.
The word 'BEING' is continuous therefore, a HUMAN BEING is not yet complete, he is a in a Process of becoming what God wants him to become.
Satan took advantage of this:
That God did not COMPLETELY create man.
Let's clarify this:
Though God created man, man was not complete and Satan took advantage of the incompleteness of man. Man had a loophole or a doorway.
What was the loophole?
FREEWILL
So, Satan took advantage of man's freewill.
Genesis 3:6
[6]And when the woman saw that the tree was GOOD (suitable, pleasant) for food and that it was DELIGHTFUL to look at, and a tree to be DESIRED in order to make one WISE, she took of its fruit and ate; and she gave some also to her husband, and he ate.
The words we Capitalized denote that the woman had 'FREEWILL to either eat or not eat from the Tree. Man was 'Closed' just by looking.
('Closed' is a markering term meaning that a prospect has bought or has been convinced to buy)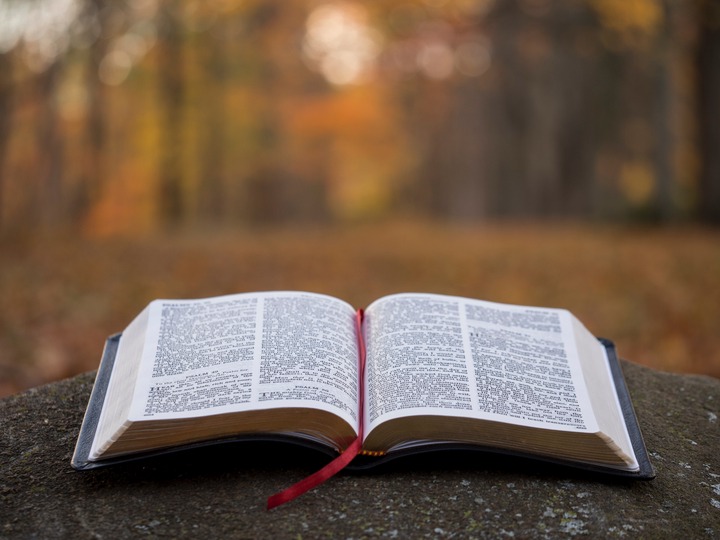 BACK TO THE FINGER ABOVE:
Remember the Tree that does not decompose?
Now, because a Human being is a progessive being awaiting completion, in his state of BEING, he has a FREEWILL and whatever he wills to do will determine his completeness.
Let's repeat:
A HUMA BEING IS AN INCOMPLETE SPECIES.
And every incomplete species has a FREEWILL.
So, Adam and Eve had FREEWILL after God created them.
Proverbs 16:9
[9]A man's mind plans his way, but the Lord directs his steps and makes them sure.
A man's mind constitutes a FREEWILL but the steps of the righteous are ordered by the Lord.
As a child, you dress yourself exercising your FREEWILL.
Unless you be born again and let your steps be directed by the Lord, your will (will) remain(s) free to choose between good and evil.
Adam and Eve had a choice because they moved out of God's presence.
The Chip will be accepted by those who still have FREEWILL.
The Beast in Revelation will only give the Mark to those who have FREEWILL.
Amongst other things that Jesus came in the flesh was so that He could kill the Freewill in the flesh so that we become.
When You have 'Become', you are no longer in a Process, no longer a 'Human Being'.
You were first a Human being transformed into what God wanted you to become.
Without Freewill, you have BECOME and what has BECOME is COMPLETE.
To God be the Glory
Source: Opera News