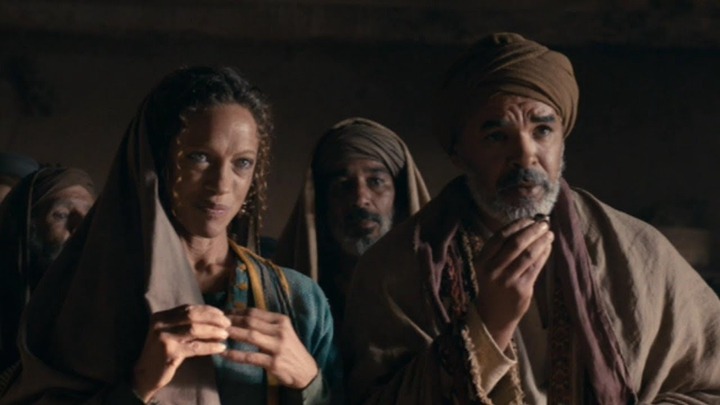 Ananias and Saphira (Acts 5:1-13)
One of the most mysterious and shocking stories in the Bible is that of Ananias and Sapphira. Although so tragic, this event teaches us a number of very important lessons for our journey of faith, lessons essential to our daily well-being and prosperity. One of the key things to consider when attempting to understand what happened in this episode is the context in which the story is told (Acts 4:32-37). It was indeed the time when Christianity was just being born and the Church of God was a bustle, the Spirit of God was so present and active that there were many miracles and great signs. On top of that, the believers were so filled with the Holy Spirit that the Bible says they were together, and had all things in common, and sold their possessions and goods, and divided them among all, as anyone had need So continuing daily with one accord in the temple, and breaking bread from house to house, they ate their food with gladness and simplicity of heart, praising God and having favor with all the people. And the Lord added to the church daily those who were being saved (Acts 2:44-47).
But a certain man named Ananias, with Sapphira his wife, sold a possession. And he kept back part of the proceeds, his wife also being aware of it, and brought a certain part and laid it at the apostles' feet. But Peter said, "Ananias, why has Satan filled your heart to lie to the Holy Spirit and keep back part of the price of the land for yourself? (Acts 5:1-3)
Finally, the major clue in the study of this story, to draw some possible conclusions, is the response of the apostle Peter to Ananias just before his death:
But Peter said, "Ananias, why has Satan filled your heart to lie to the Holy Spirit and keep back part of the price of the land for yourself? While it remained, was it not your own? And after it was sold, was it not in your own control? Why have you conceived this thing in your heart? You have not lied to men but to God." Then Ananias, hearing these words, fell down and breathed his last. So great fear came upon all those who heard these things. (Acts 5:3-5)
5 important lessons from the story of Ananias and Sapphira
1. God cannot be deceived or mocked
What we often forget is that God sees and hears everything; God is omnipresent, omniscient, and omnipotent. There is nothing hidden before God, none of our sins escape Him; all He asks of us is to be sincere with Him (1 John 1:9). Do not be deceived, God is not mocked; for whatever a man sows, that he will also reap. For he who sows to his flesh will of the flesh reap corruption, but he who sows to the Spirit will of the Spirit reap everlasting life (Galatians 6:7-8).
2. The Holy Spirit is a Person: Lying to the Holy Spirit is lying to God
The Holy Spirit is not what most people think: a bright white light, the wind, a dove, etc. these are only representations of the Holy Spirit. Like the Father and the Son, the (Person of the) Holy Spirit hears, speaks, sees, and has desires and emotions, like any other person. And since the Father, Son and Spirit are ONE, lying to the Holy Spirit is lying to God.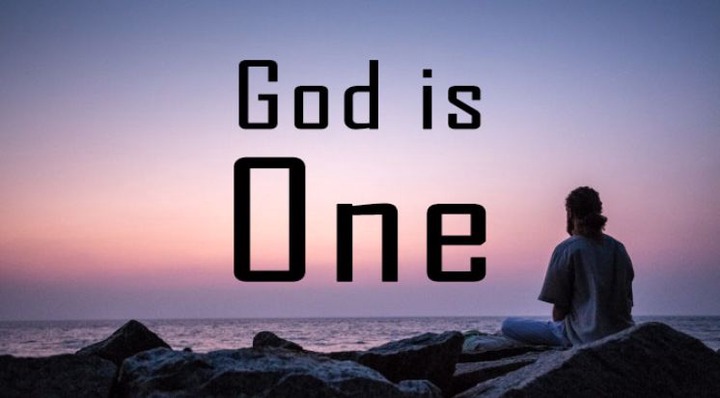 "I do not pray for these alone, but also for those who will believe in Me through their word; that they all may be one, as You, Father, are in Me, and I in You; that they also may be one in Us, that the world may believe that You sent Me". (John 17:20-21)
3. The love of money is the root of all evil
The love of money causes all kinds of sins, lying, theft, hatred, murder, etc. and the wages of sin is death (Romans 6:23). For the love of money is a root of all kinds of evil, for which some have strayed from the faith in their greediness, and pierced themselves through with many sorrows (1 Timothy 6:10).
4. Our relationship with God is unique and personal
God is the Father of those who believe, and He has a unique, genuine, and personal relationship with each of them. It is therefore useless, and sometimes harmful, to try to copy the ministry of others, knowing on the one hand that each one is different (being all members of the body of Christ), and on the other hand that the Holy Spirit uses each as He (the Holy Spirit) desires. Let us conduct ourselves properly and honorably as in the [light of] day, not in carousing and drunkenness, not in sexual promiscuity and irresponsibility, not in quarreling and jealousy (Romans 13:13).
5. God hates sin
God doesn't change, He's the same yesterday, today, and forever. Just as He punished the sin of Ananias and Sapphira yesterday, He punishes today any transgression of His word, although not always using the same means. 'The Lord is slow to anger, abounding in love and forgiving sin and rebellion. Yet he does not leave the guilty unpunished; he punishes the children for the sin of the parents to the third and fourth generation' (Numbers 14:18).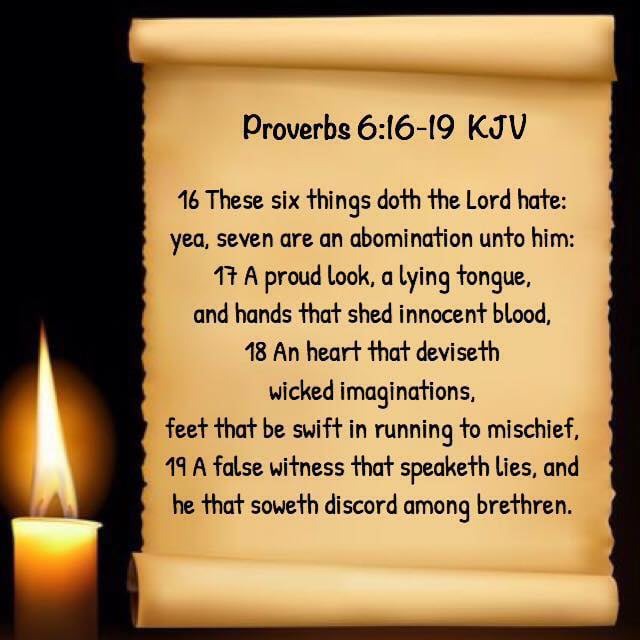 Love is to be sincere and active [the real thing—without guile and hypocrisy]. Hate what is evil [detest all ungodliness, do not tolerate wickedness]; hold on tightly to what is good. (Romans 12:9)
Opera News is a free to use platform and the views and opinions expressed herein are solely those of the author and do not represent, reflect or express the views of Opera News. Any/all written content and images displayed are provided by the blogger/author, appear herein as submitted by the blogger/author and are unedited by Opera News. Opera News does not consent to nor does it condone the posting of any content that violates the rights (including the copyrights) of any third party, nor content that may malign, inter alia, any religion, ethnic group, organization, gender, company, or individual. Opera News furthermore does not condone the use of our platform for the purposes encouraging/endorsing hate speech, violation of human rights and/or utterances of a defamatory nature. If the content contained herein violates any of your rights, including those of copyright, and/or violates any the above mentioned factors, you are requested to immediately notify us using via the following email address operanews-external(at)opera.com and/or report the article using the available reporting functionality built into our Platform See More