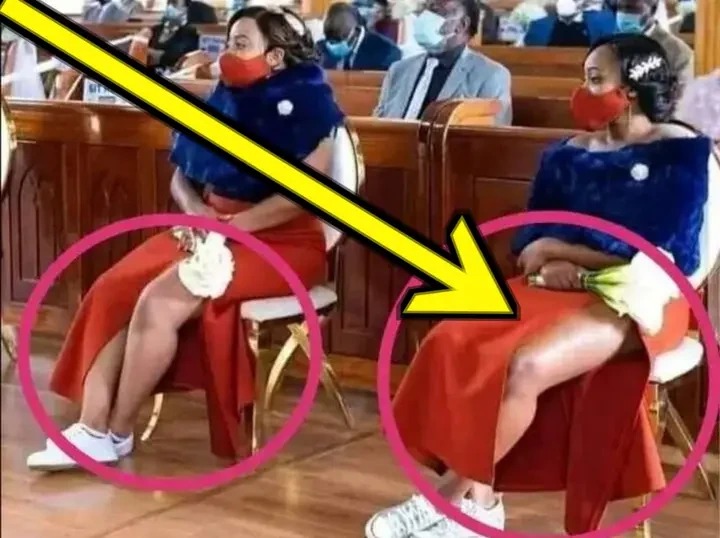 Most churches all around South Africa and in the world as a whole, have their own set if rules on how a woman should dress to church.
They dont really accept any kind of outfits that they ridicule and call "unholy", but this picture of s girl that was shared on social media surprised many people who saw it and reacted to it.
The girl in the picture can be seen wearing a cut dress which may reveal her body parts, and in church most pastors or priests call this unholy and should not be worn to church.
However with that being said she was given a second chance to go back and change into holy clothes, something that is seen to be fit for a woman to wear in church. See the reactions below :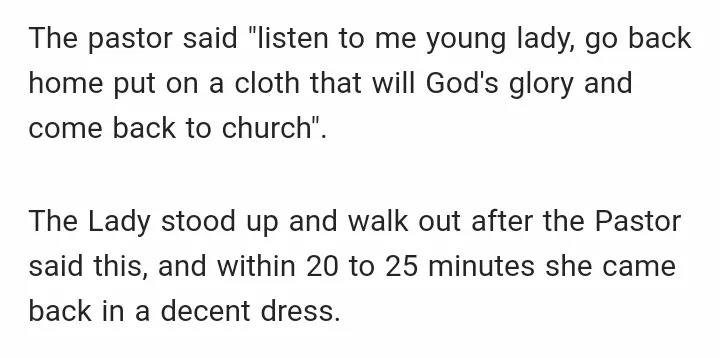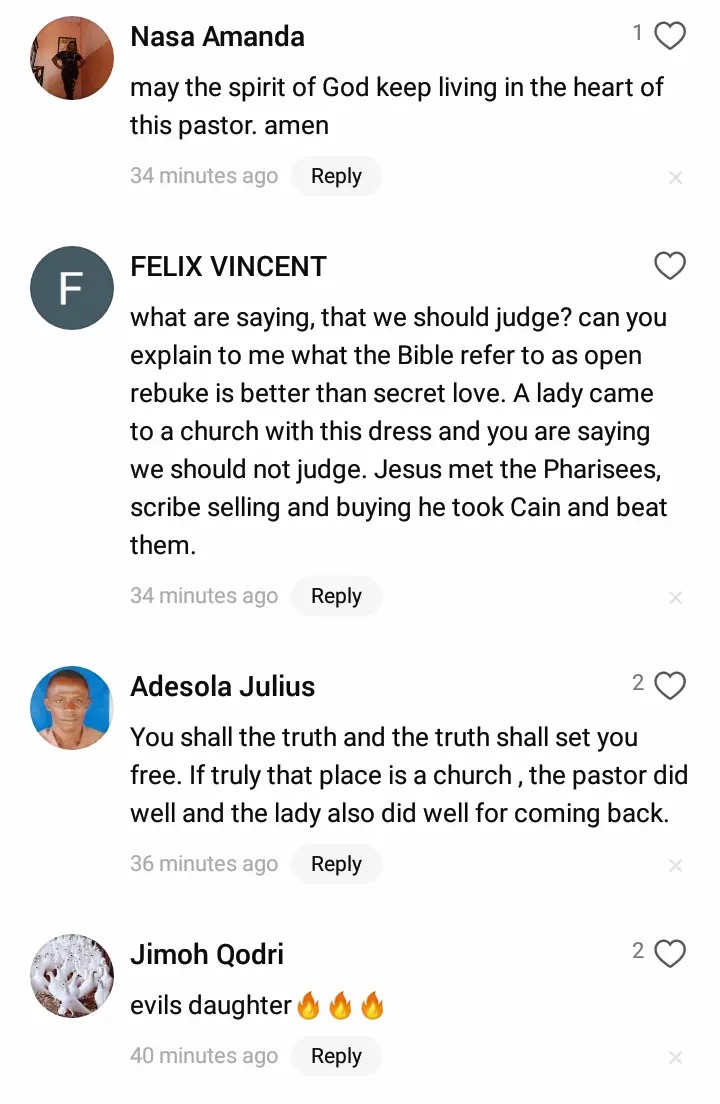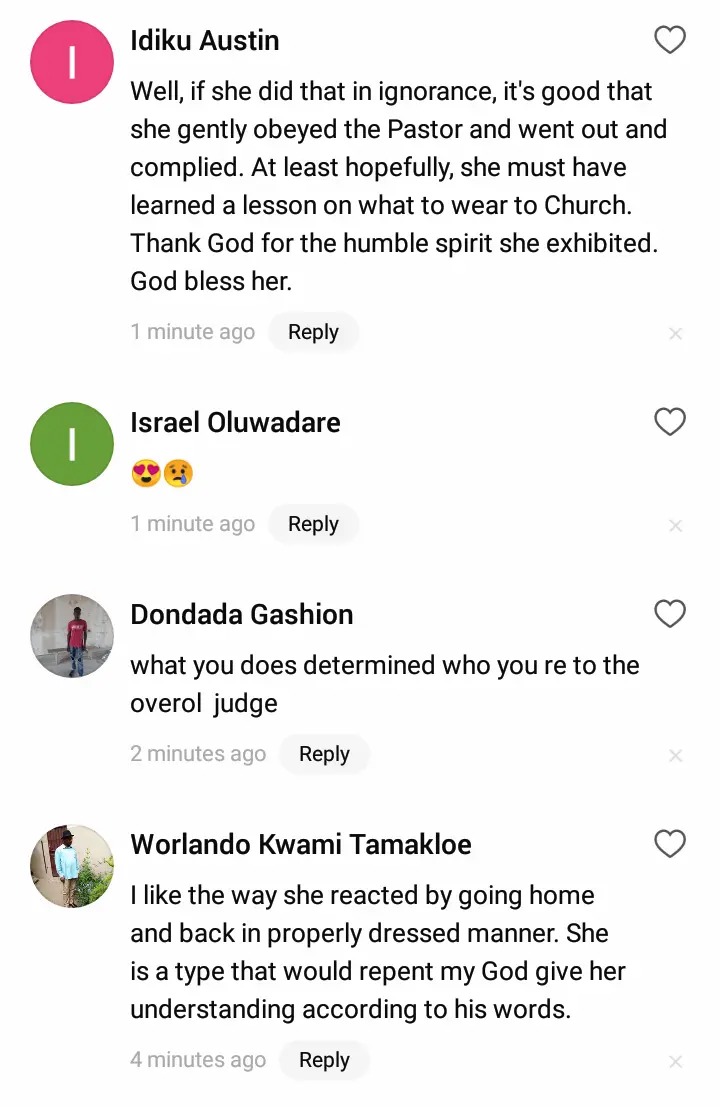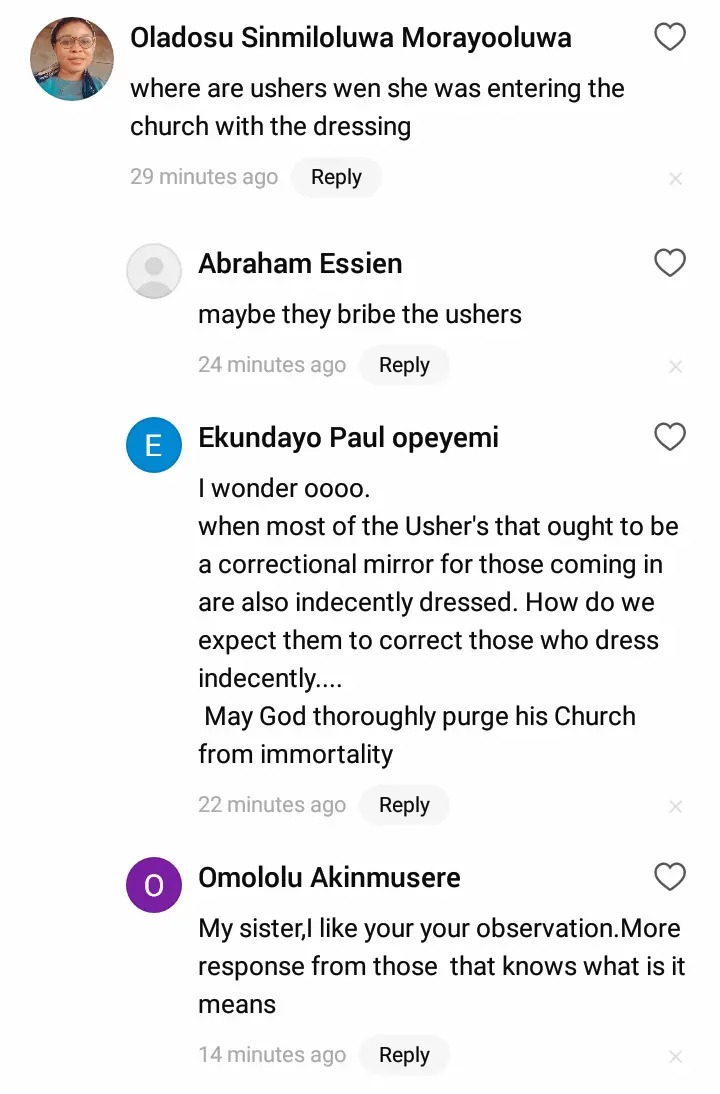 Most people found this to be a lie and thought that it should have also had a picture of her changed into the other dress that the pastor allowed to church. Do you think she deserved this kind of treatment?
Sources : https://mzansi.news/checkout-what-a-lady-wore-to-church-that-sparked-reactions/
Content created and supplied by: Sanz444 (via Opera News )