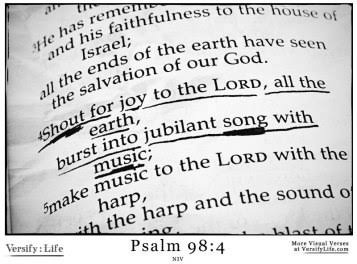 Good evening and I greet you all in the Mighty Name of Jesus Christ Amen. We have came to the end of this special day and it's all thanks to the Lord. We managed to live until this far and we are yet to see another day. Before we sleep tonight,we should remember God and give praise and thanks to Him.We should never make the mistake of sleeping without praying or reading your bible. And for tonight's scripture,we are going to read psalm 98 verse one to nine..
This scripture is a praising prayer to thank Him for all the good He has done in our lives. We are reading this tonight to remind ourselves that if it was not because of the Lord,we would not be were we are today.Open your bible,light your candles and read this scripture before sleeping. Invite God into your night,give Him the praise. Now lets us read..Below i included the scripture just in case you do not have a bible.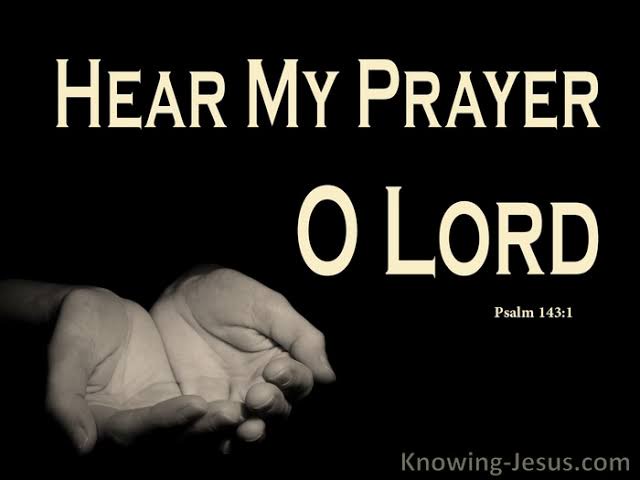 Psalm 98
A psalm.
1 Sing to the Lord a new song, for he has done marvelous things;his right hand and his holy arm have worked salvation for him.
2 The Lord has made his salvation known and revealed his righteousness to the nations.
3 He has remembered his love and his faithfulness to Israel;all the ends of the earth have seen the salvation of our God.
4 Shout for joy to the Lord, all the earth, burst into jubilant song with music;
5 make music to the Lord with the harp,with the harp and the sound of singing,
6 with trumpets and the blast of the ram's horn shout for joy before the Lord, the King.
7 Let the sea resound, and everything in it,the world, and all who live in it.
8 Let the rivers clap their hands, let the mountains sing together for joy;
9 let them sing before the Lord, for he comes to judge the earth.He will judge the world in righteousness and the peoples with equity.
Now after reading this scripture,ask God for the power to pray everyday. We live in difficult times,praying is the only weapon we can hold onto to win the trials of life.Remember to pray often and read your bible daily. Thank you so much for reading till this far. Please like,share and comment down below. Follow us for more interesting news. Have a blessed evening,God love's you.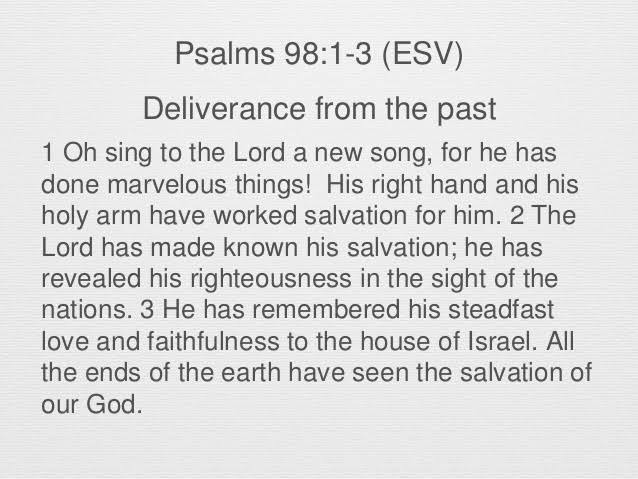 Content created and supplied by: 4evernews (via Opera News )