So many pastors around the world. They all preach in different ways. Others even are able to do miracles or the most impossible things. However it could be hard to tell if their powers are from God or elsewhere.
I just urge everyone to be careful when choosing a church and pray about it to let God lead you to correct church.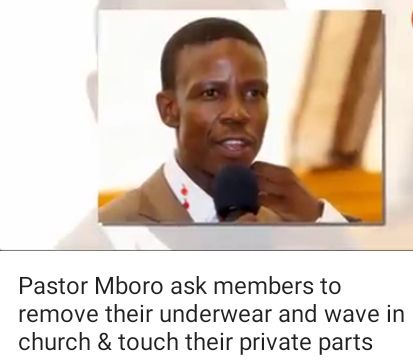 A pastor has just asked the women in church to remove their underwears and hold them up like a flag and wave them. The pastor claimed that the angels can enter them and the women will be pregnant. This is shocking truly. A church is supposed to be where people gather to worship and praise God, but this is another thing.
Although this has happened a while back I thought I should share it.
you can watch the video here: https://youtu.be/jp9JM30TSrs
What do you think about the pastor and the church for agreeing to do such act? Like, share and comment below
Content created and supplied by: ShirleyMShirley (via Opera News )