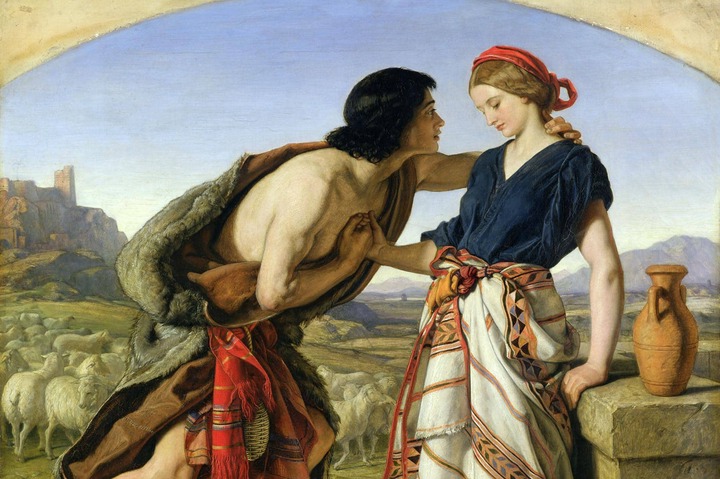 He worked out what was worth keeping. In Genesis 24: 1-4 Abraham sends his servant to find a wife for Isaac among their relatives back I the old country, rather than from among the local people they now lived among. Then, In Genesis 28: 1-4 we find Isaac doing exactly the same thing with his son, Jacob. Their identity and heritage as God's people mattered. When we are doing new things with God, decisions have to be made about what is worth hanging onto from our past history as the people of God and what we need to give up. It's also important that we don't start to blend in with people who don't know Jesus yet so much that we become indistinguishable, and cease to be signposts to Jesus. Isaac's job was to stay put in the land God had promised, putting down roots and growing there, and still being distinctive.
He knew when to move on. When he encountered opposition from the Philistines, who kept on filling in the wells he dug, instead of fighting, he let go of the wells and moved on to places where he could dig new ones. And eventually he dug a well in a place no-one contested. Visionaries find it very hard to let go of the dream and move on, often leading to break-ups, splits and the end of something that could have been good. People get tired of opposition (and sometimes it is right to resist) but sometimes we need to name our failure and move on, believing God has something better for us.
He had an eye on the future. Consolidators know that often they won't see the fruits of their labours…they build for future generations to benefit. They also know how to make the best out of a bad situation. Isaac's dysfunctional family could have been a bit of a disaster. When Jacob tricked his father into giving him the blessing meant for the eldest son (Esau), a blessing which could only be given once, Jacob improvised and made up a new blessing for Esau. Both sons were given a blessing for their futures!
And so, we come to Jacob.
Jacob took the vision given to Abraham, and so carefully established by Isaac, and he made it grow. He was the expander, the developer, the builder. His methods weren't always the one's God might have chosen but God was faithful and Jacob slowly learned to do things God's way. He ended up with a large family that found safety from famine in a foreign land and grew there into the great nation that God had promised. They still had to return to the land God had promised, but that is another story.
It might be helpful to read Acts and the Epistles again, and notice how Paul (an Abraham-type, I think) travelled with people and built teams of people who had Isaac and Jacob-type characteristics as he planted new churches. Might be interesting to look at the ministry gifts in Ephesians 4: 11-16 and try to think which gifts an Abraham, an Isaac and a Jacob might have.
In our churches, as we seek to build God's Kingdom, we need to identify the Abrahams, Isaacs and Jacobs among our members, let them do what they do best and…this is the hard part…get them to work together on God's plan.
Content created and supplied by: S.M-News (via Opera News )