We get so worried about the things that mere people say about us, than what God has said about us. We reminisce so much about other people's opinions, that they end up making us lose our self-confidence.
What God has said is what matters the most. And unless we focus on that, we'll forever rely on people to "validate" our existence and all other things.
The Bible says, God spoke, and it was done. Through His Word, things existed. Creation exists, through the Word of God. The bible says, there is nothing that is existing, that was not created by God. All things are created by God and for His purpose.
We are a part of God's creation. And I may say, we are the most important part of God's creation. Tell you why, the Bible says in the book of Genesis, God blew His life giving breath into a man's nostrils, and the man began to live.
We are carrying God's Holy Spirit in us. We are carrying God Himself, in us. We are created in the image of God, as the Bible says. So, why should we fear people so much, instead of honouring the One who created people?
There's a saying that goes, "people will always talk, whether you do good or bad." As much as we know that saying, why don't we, then, shift our focus from what people say, to what God says?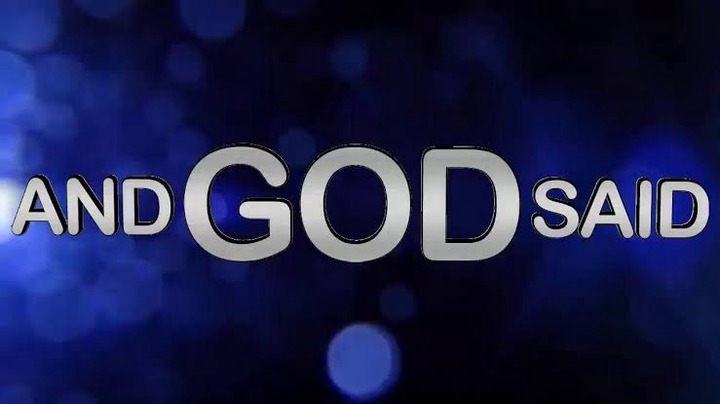 The bible says, many are the plans in a man's heart, but it is the plan of God that prevails. Some people don't wish us well in this life. To them, success and prosperity is for them only.
Instead of elevating one other, we pull each other down. Instead of wanting to help others grow and succeed, we drag each other down. We even fail to congratulate others when they've done well, rather, jealousy jumps in. We ask and say negative things about how they got where they are in life.
But let me remind you what God's plan is. He says in the book of Jeremiah 29:11, "Only I have good plans for you, declares the Lord, plans to prosper you, not to harm you, plans to give you hope and future."
That's the one beautiful plan of God about you and your life. God wants to see you prosper. God wants to see you fulfilling your goals and dreams. He wants you to be successful, and so much successful that you get to be a blessing to others.
We are called to serve. God bless us so we can bless others. We are not to be greedy. We have to share. And the more you give, it's the more you receive. God bless you in abundance.
He says in the book of Malachi 3, "test me and see when I'll bless you, that I'll open the windows of heaven and pour out to you so much that there won't be room enough to contain those blessings."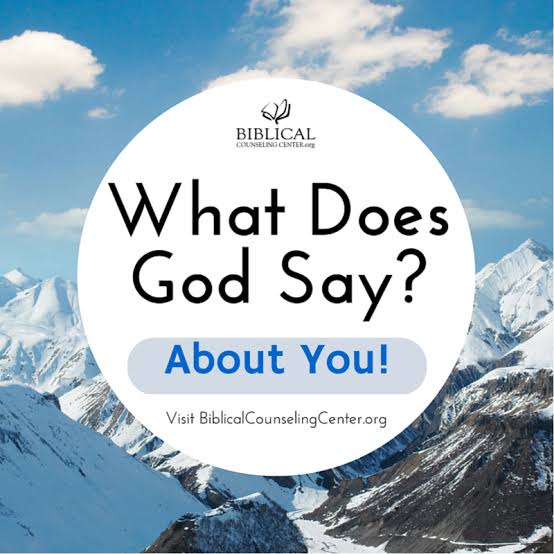 Take God's Word and run with it. Do not mind what people say about you, remind yourself of what God has already said. There was God first, before a man. Believe what was already there, not what came after, because God had already planned out your life.
The bible says, "before you were born, I knew you, before you were conceived in your mother's womb, I knew you." God had you mind before all things.
Below I'll share what God has already said about you, the promises of God to you.
1. GOD LOVES YOU.
There are many people "claiming" to love you but you can't really see what they mean. Their love is so conditional. Their love have price tags. You have to do something first. But God's love is shown in the book of John 3:16, where the bible says, "For God so loved the world, that He GAVE His One and Only begotten Son, so that whoever believes in Him, should not perish but have eternal life."
God's love has no conditions. The bible says, "we love because God first loved us." God GAVE because He LOVED. Love is sacrifice.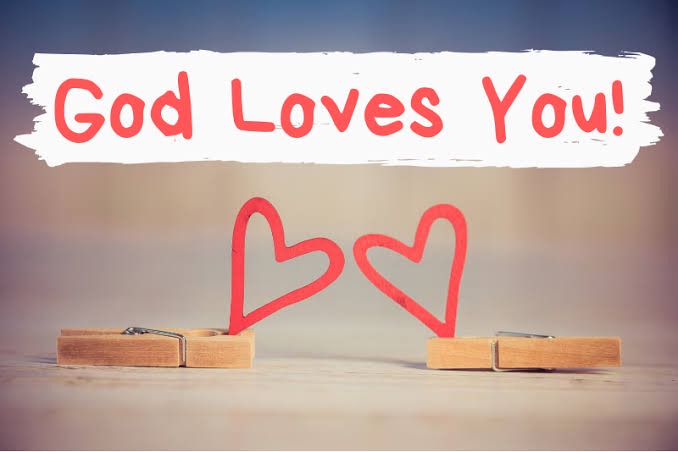 2. YOU ARE NOT ALONE.
How many time have you had people around you but when you go through life's difficulties found yourself all alone? How many times have you thought that, you had friends, but felt so alone during times when you needed them the most?
Look, with people, there are conditions. People are there when there is something for them to gain, they are there for the benefits of being there. They are not there because of honest presence. But with God, it is all unconditional.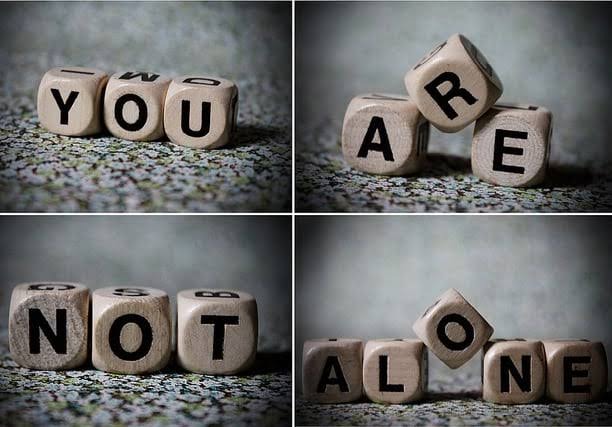 3. FEAR NOT.
It doesn't matter how much money you have, how many bodyguards you have, money will never ever keep you alive for as long as you'd want.
Money can't prevent things to happen in your life, things like getting sick, or, dying. Money cannot buy or bribe death not to befall you. But with God, in Christ, we are alive.
When you have received Christ as your Lord and Saviour, you fear nothing because, even if death will befall you, God has promised you eternal life.
Some people think healing is only physical. No. As much as we don't get used to death, people heal through it and that does not mean the end of them. As the bible says, we are visitors in this world."
What I'm trying to say is that, God did not give us the spirit of fear, but that when something happens, we are not to fear but trust Him. God says to you, fear not, for I am with you.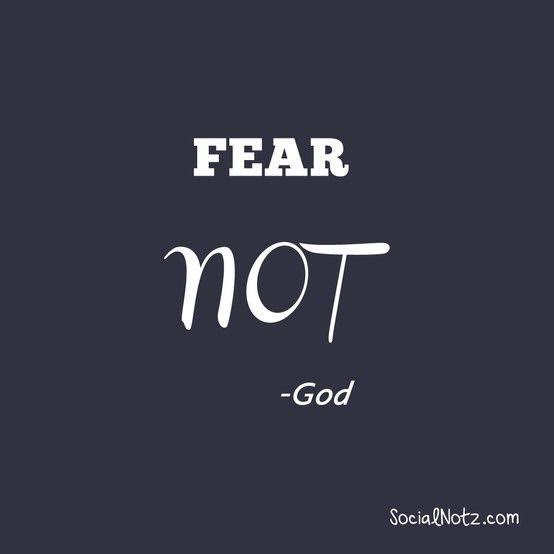 4. I WILL PROVIDE FOR YOU.
You always have food on the table, right? You are always dressed, right? I am a living testimony that, God does not abandon His children.
I am currently unemployed. But I always have people asking me where do I work when I'm so beautiful.
The fact that you never go to bed on a empty stomach should prove to you how great God is and how mysterious His works are. Being well taken care of, needing nothing that God can provide.
Even if it's nothing fancy, but you are covered. Don't compare yourself with others. God loves us all the same. Do not allow voices to whisper in your ears telling you negative things about yourself. God is your Provider, and you will lack not.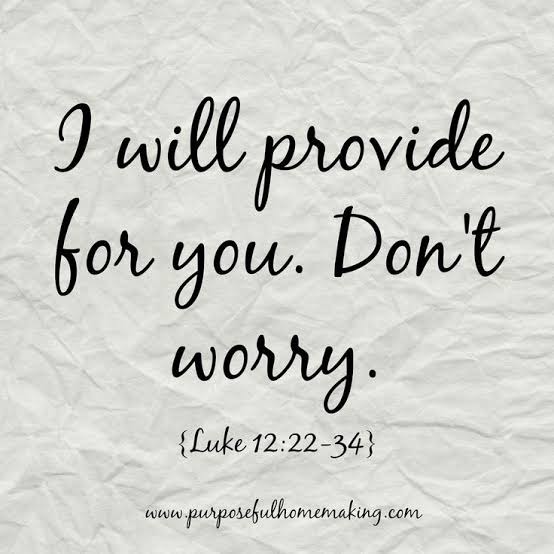 5. YOU ARE IMPORTANT.
Yes, you are very much important in the eyes of God. When God looks at you, He marvels. You are very important. People may look down on you all they want, they may say whatever, but what matters the most, is what God has said about you and He said, YOU ARE IMPORTANT.
I would like to encourage you and remind you to always have time to read and study God's Word. There are so many things He has said about you of which I think you might not be aware of. Quickly, jump and open your bible to know more 🙂.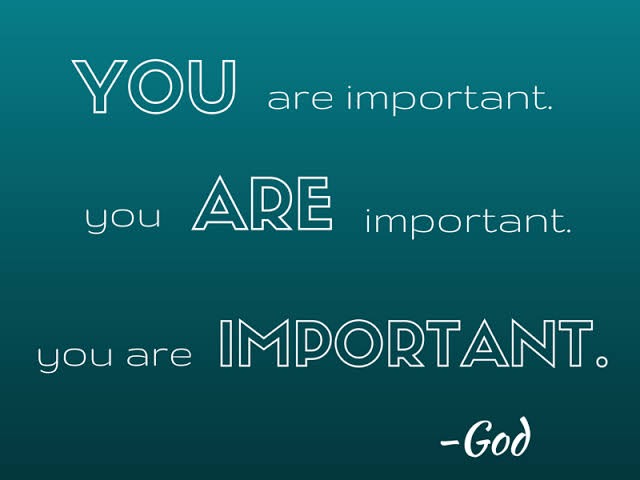 God has said, YOU ARE THE CHOSEN ONE, YOU ARE OF ROYALTY, YOU HAVE THE POWER, YOU ARE PROVIDED FOR, YOU MATTER, YOU ARE IMPORTANT, YOU ARE NOT ALONE, FEAR NOT, YOU ARE SAFE, I LOVE YOU.
Never mind what people say about you, focus on what God has said about you. That's all that matters.
Thank you all so much for taking time to read this. Please be encouraged. God bless you.
Please do LIKE... COMMENT... SHARE🙏
Please don't forget to FOLLOW MphoMM for more WORDS OF ENCOURAGEMENT #WOE🙏💕
Content created and supplied by: MphoMM (via Opera News )
Opera News is a free to use platform and the views and opinions expressed herein are solely those of the author and do not represent, reflect or express the views of Opera News. Any/all written content and images displayed are provided by the blogger/author, appear herein as submitted by the blogger/author and are unedited by Opera News. Opera News does not consent to nor does it condone the posting of any content that violates the rights (including the copyrights) of any third party, nor content that may malign, inter alia, any religion, ethnic group, organization, gender, company, or individual. Opera News furthermore does not condone the use of our platform for the purposes encouraging/endorsing hate speech, violation of human rights and/or utterances of a defamatory nature. If the content contained herein violates any of your rights, including those of copyright, and/or violates any the above mentioned factors, you are requested to immediately notify us using via the following email address operanews-external(at)opera.com and/or report the article using the available reporting functionality built into our Platform See More