Source:eNCA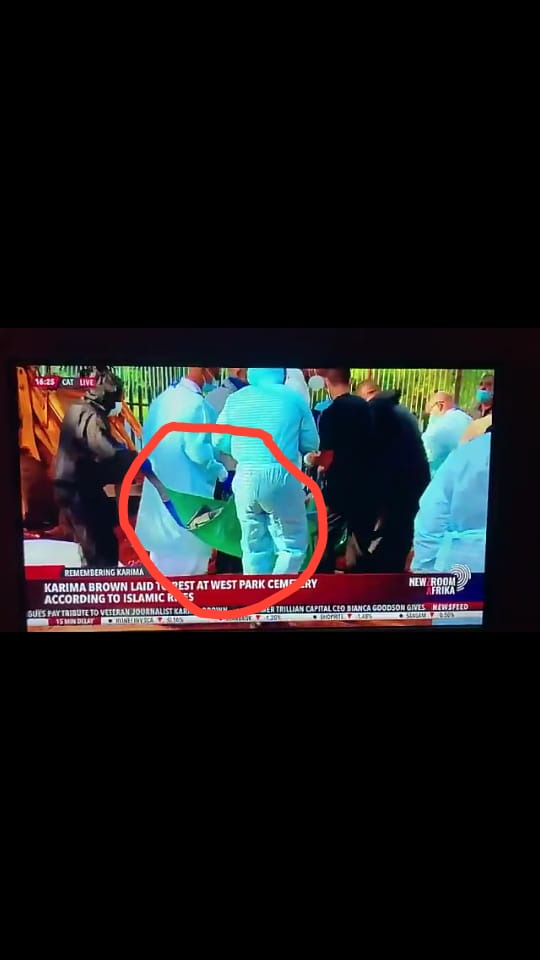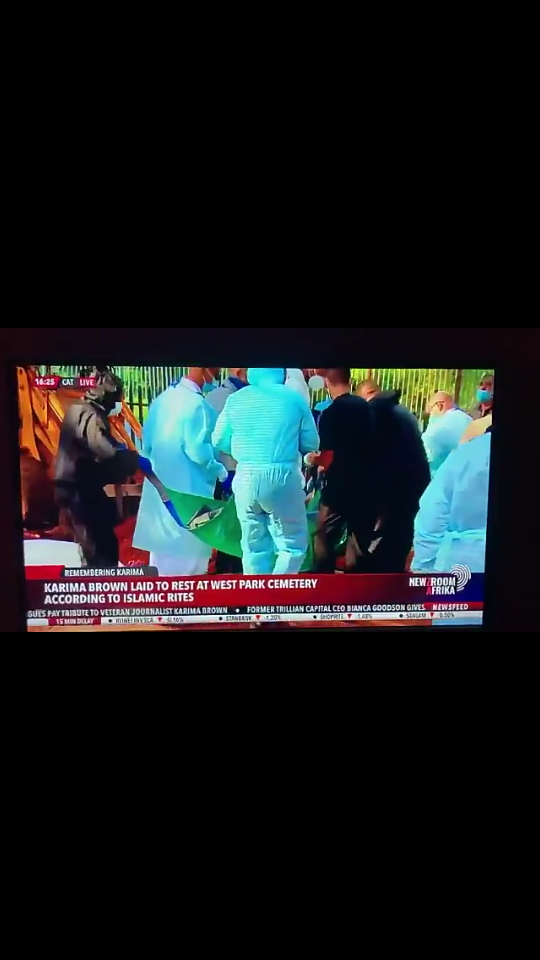 Pictures of eNCA Reporter Karima Brown being laid to rest in Islamic Rite.
Apparantly it Culture of Muslims, meaning that they since a person was born naked from their mothers Womb, and so shall you also go as such.
It really a Culture thing for for Muslims on South Africa that allows all this, and also the Fact that a person bust be Buried within 24 hours.
For the many people of south africa this is something that is new to their eyes, and many are really having different opinions due to this manner of burial.
Karima brown was a well known reporter in south africa and also internationally, she worked for eNCA for also 11 years.
She was laid to rest at the West Park Cemetery According to the islamic Rite, for the people who are new to this i say we learn something new everyday.
South Africa is a country that has Multiple Cultures which concludes the 11 official laungages for the country, which means that alot of things are done differently.
Content created and supplied by: Truth-unedited (via Opera News )