1. LIVESTREAM: Ramaphosa responds to Sona debate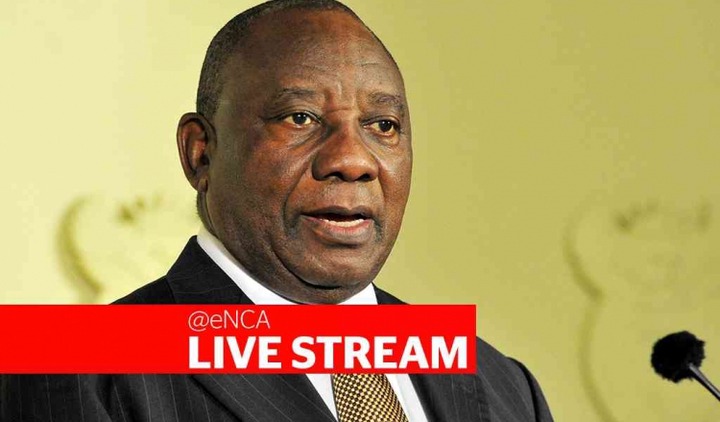 CAPE TOWN - President Cyril Ramaphosa is back in Parliament on Thursday.
After two days of debate on his State of the Nation Address, he will respond to opposition parties.
A key issue in the debate was the government's handling of coronavirus and the procurement of vaccines.
Parties have slammed the vaccine plan, with the EFF saying South Africa should collaborate with countries like Cuba and Russia to produce its own vaccine, instead of relying on Western pharmaceutical companies.
2. Premier Mabuyane fires EC Health MEC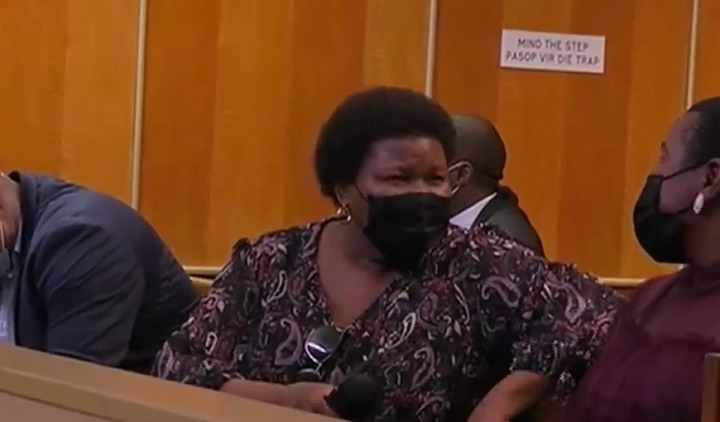 JOHANNESBURG - Eastern Cape Premier Oscar Mabuyane has fired Health MEC, Sindiswa Gomba.
The premier has appointed Xolile Nqata as acting MEC.
Gomba is accused of involvement in a fraud, corruption and money laundering case, in connection with Nelson Mandela's funeral.
3. Gang wrecks luxury car dealership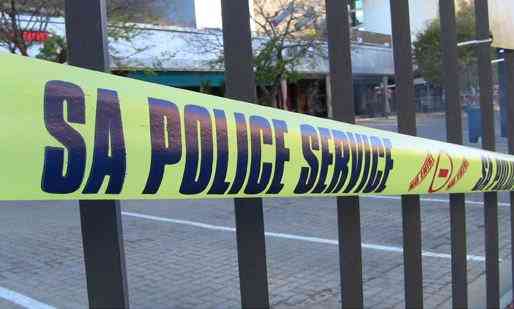 CAPE TOWN - Police in Cape Town is looking for several suspects who destroyed cars in a luxury car shop on Wednesday.
The gangs' rampage was caught on CCTV and has gone viral on social media.
Around 40 people in two taxis reportedly pulled up at the Toy Shop dealership in Woodbridge Island.
They demanded two cars but were refused. The suspects then proceeded to damage every car in the showroom. 
Some staff members were assaulted in the process.
The Milnerton shop specialises in exotic cars and says, at least eight cars were wrecked.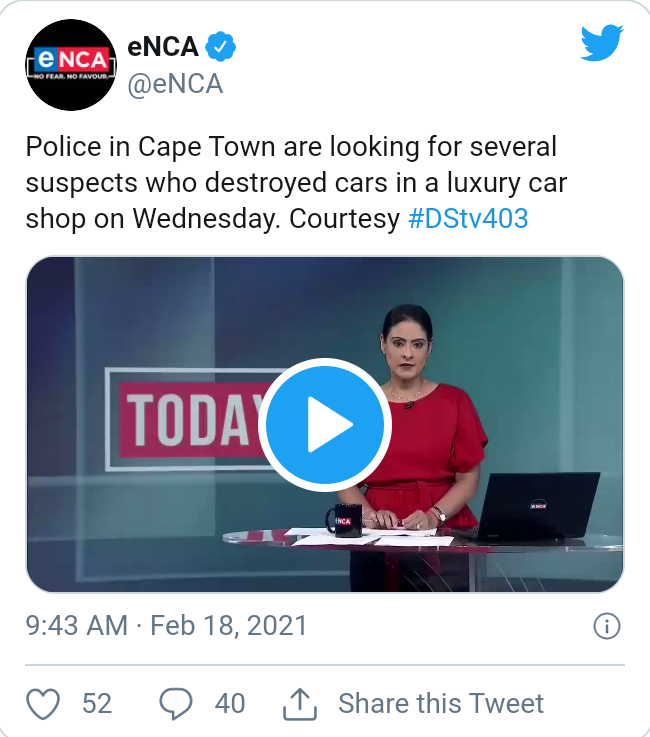 4. COVID-19: 2,320 new cases, 165 more deaths
JOHANNESBURG - The Health Department reported 2,320 new COVID-19 cases in the last 24 hours.
The department also reported 165 COVID-19 related deaths, taking the death toll to 48,478.
South Africa's recovery rate stands at 93.5 percent.
Meanwhile, the first of SA's COVID-19 shots were administered on Wednesday.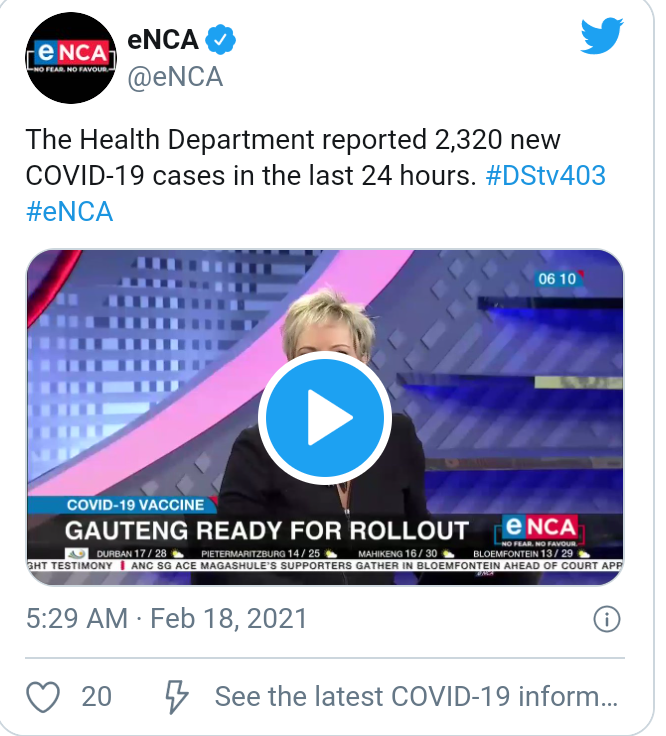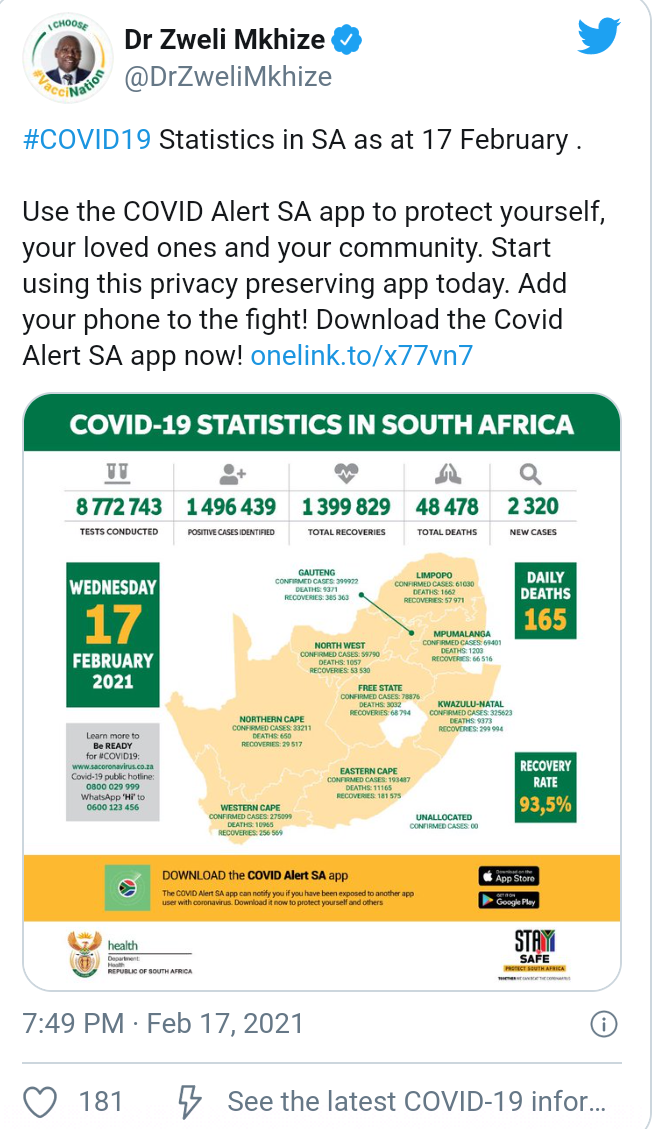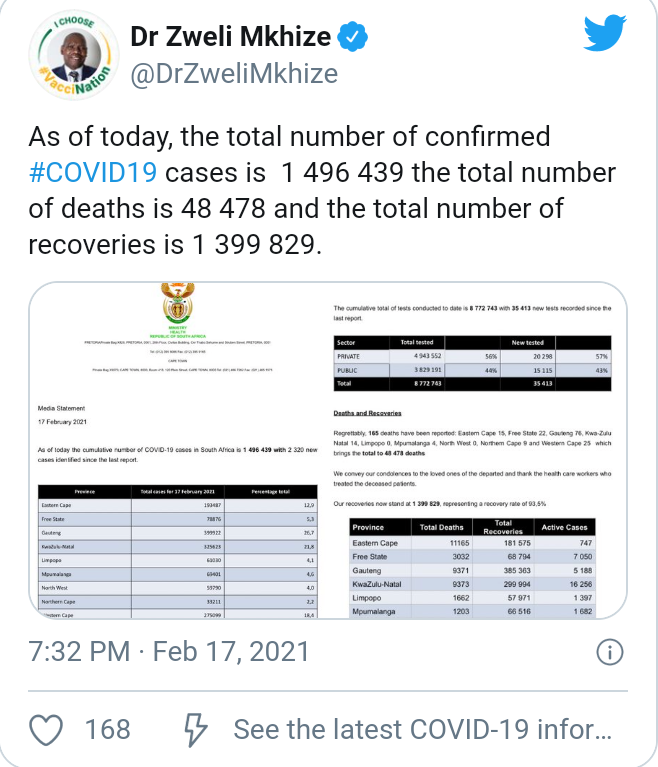 5. Numsa confirm 3 missing steel workers found dead
JOHANNESBURG - The three missing workers at the ArcelorMittal plant in Vanderbijlpark have been found dead.
The National Union of Metalworkers confirmed their deaths and is calling for an investigation into the incident.
Rescue workers had been searching for them since an explosion at the plant on Wednesday.
Content created and supplied by: FriedrichEmma (via Opera News )