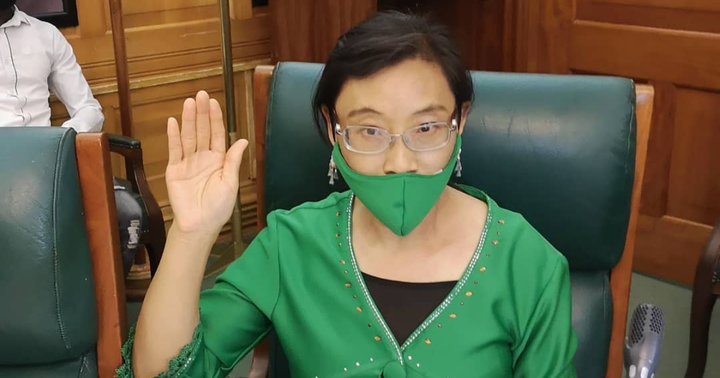 The African National Congress (ANC) recently appointed Xiaomei Harvard as their new Member of Parliament (MP) following the passing of Minister in the Presidency Jackson Mthembu. The party and Havard have received a backlash on the social media platforms for this appointment.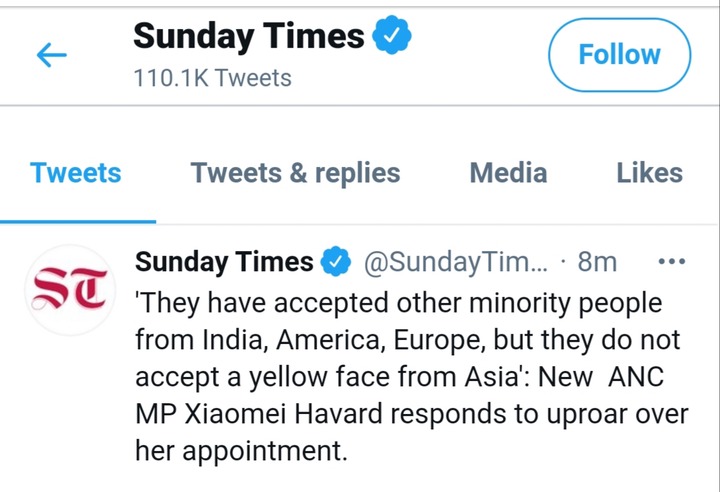 But Havard have finally broken her silence about her appointment. In an exclusive interview with the Sunday Times, she said: "They have accepted other minority people from India, America, Europe, but they do not accept a yellow face from Asia."
According to the media statement recently released by the ANC with regards to Harvard's appointment, it stated that she has been living in South Africa since 1994 and she is married to a South African. This means that she is qualified to have South African citizenship and this is in line with the country's laws.
The ANC said that Havard has been an active member of the party for the past 15 years. The National Assembly has had MPs from different countries (not born in South Africa). Havard is an ICT specialist and businesswoman.
Source: https://mobile.twitter.com/SundayTimesZA/status/1363194205712039943
Content created and supplied by: KevinGary (via Opera News )