It looks like the end for Ace has come to an end . Tomorrow he will be at court and NPA want to add more charges against him ." we did indicated that there will be same changes on the indictment . We indicated that we wanted to add more chargers with the regard to the last accused which is Mr Magashule " Said by NPA spokesperson .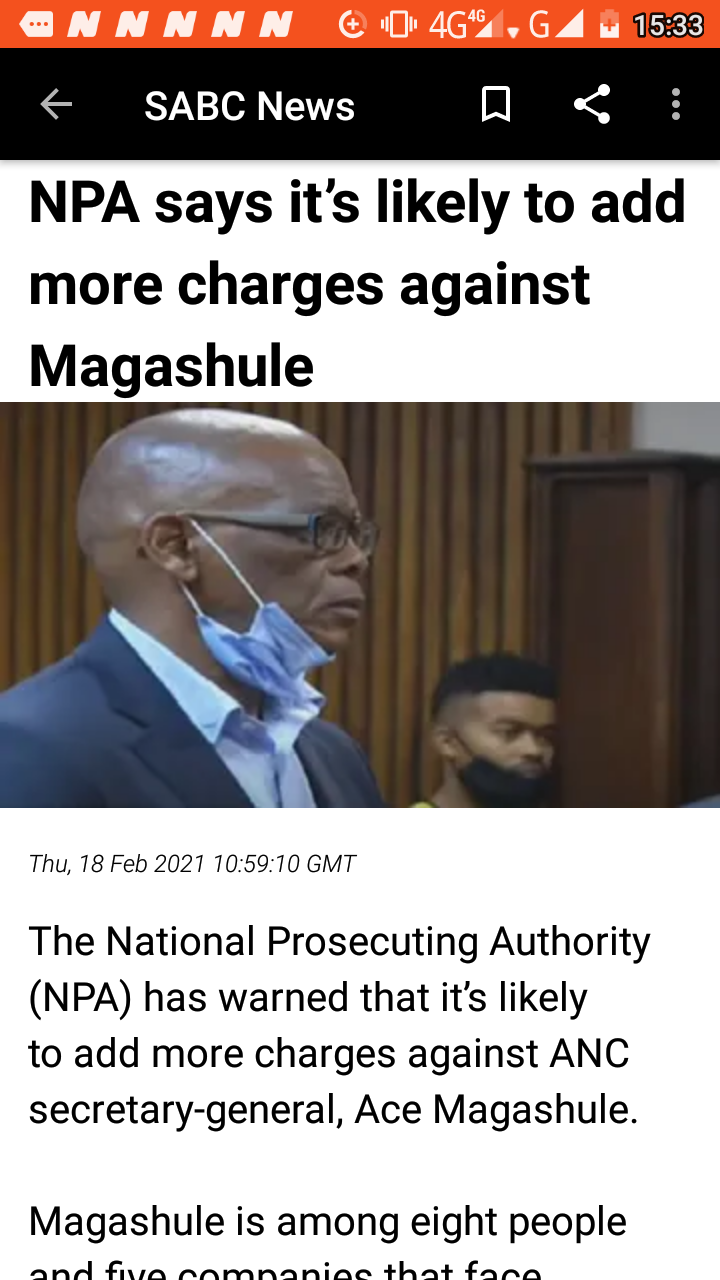 More people are supporting Zuma and Ace together because they are saying that this two are political targets . To remove them on power but you cant be a target if you are not doing any wrong thing out the. We should let court to do its work without any interference of politics . Corruption is corruption regardless of who are and your position . We should not support corruption at all no matter what .
To make a better economic firstly the root of corruption must be killed . You cant have a good economic with more corruption at all . And you must be trusted by the nation if you are in a leadership position but once the is corruption the will be no trust . Oath is one thing that all leaders before they become leaders faces off .
Content created and supplied by: NewZbread (via Opera News )