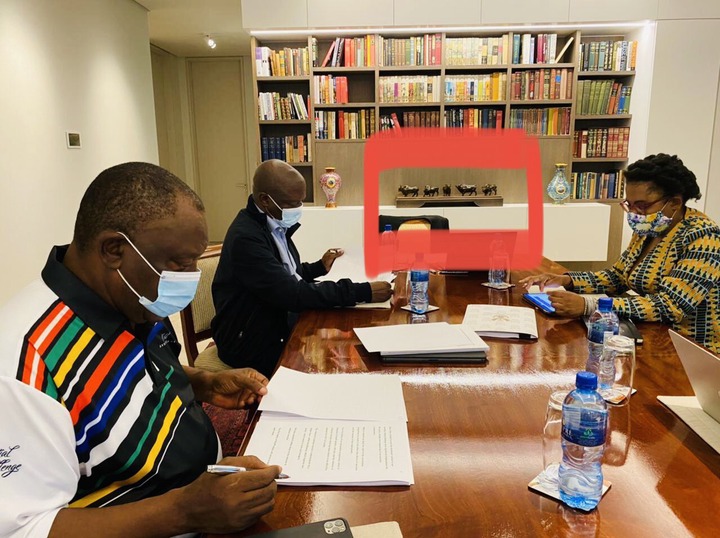 Economic Freedom Fighters Commissar, Mbuyiseni Ndlozi noticed something on president Cyril Ramaphosa's photo when he was doing the final touches ahead of his State of the Nation Address for 2021(SONA) on Thursday.
Ndlozi spotted some buffalos that were put on display and he argued that Ramaphosa loves those buffalos.
"Ramaphosa himself some buffalos," he said.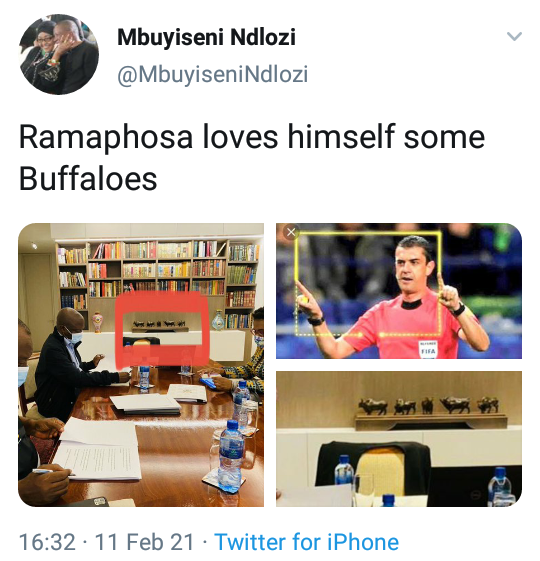 Ndlozi's observation attracted mixed reactions from social media users who were so amused that the EFF Commissar has also mastered the art of zooming pictures.
"Oh so you are also a member of the zoom gang?
You are obsessed with Ramaphosa you iceboy, or are you bored?
"I think he took Bob Marley's buffalo soldier to heart," some said.
"Dr Ndlozi when are you getting married so we can slaughter some buffalos at the feast," some dragged him.
President Cyril Ramaphosa addressed some keys issues on his State of the Nation Address on Thursday, which include COVID-19 vaccine, employment and economy.
Ramaphosa acknowledged that the AstraZeneca vaccine provides minimum protection against the new variant of COVID-19 known as 501.V2 in South Africa and revealed that the country has secured 9 million doses of the Johnson &Johnson vaccine and 80 000 doses are expected to arrive in the country in the coming weeks.
President Cyril also revealed that the South African economy suffered greatly due to COVID-19 pandemic a factor which left poverty and inequality on the rise.
Content created and supplied by: yunahbvumbwe (via Opera News )