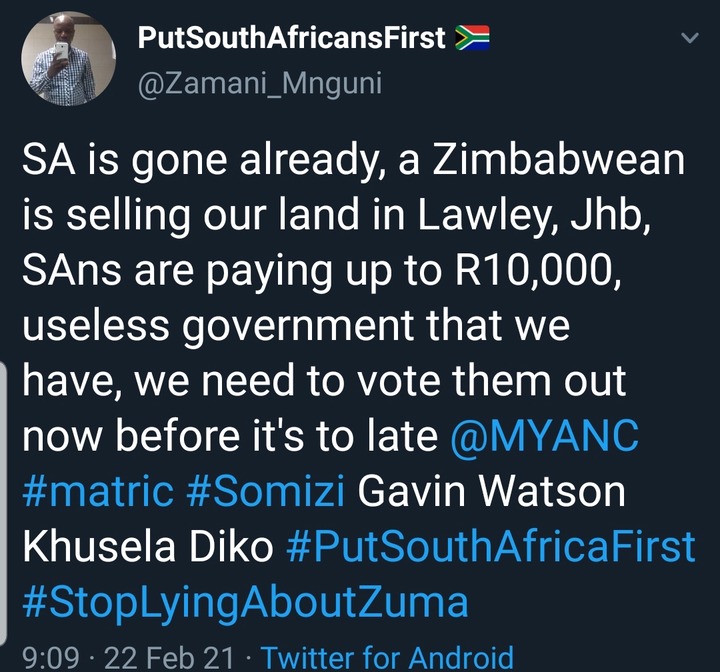 "SA is gone already, a Zimbabwean is selling our land in Lawley, Jhb, SAns are paying up to R10,000, useless government that we have, we need to vote them out now before it's to late."
This person is not pleased by the fact that Zimbabwean is selling land in South Africa, already there's this problem of Pakistan owning shops so now South Africa citizens feel like they are being side-lined in their own country, this tweep does not feel right by the fact that he has to pay such an amount to a Zimbabwean national while things could have been the other way around.
They are now saying ANC is falling South Africans and putting foreign nationals first, what do they benefit from them that is making them not want anything to happen to them. There is something called multiplier effect and that could possibly answer a lot of people's questions, the money has to keep circulating in the economy and the country has to benefit from it.
https://twitter.com/Zamani_Mnguni/status/1363747637829267456?s=09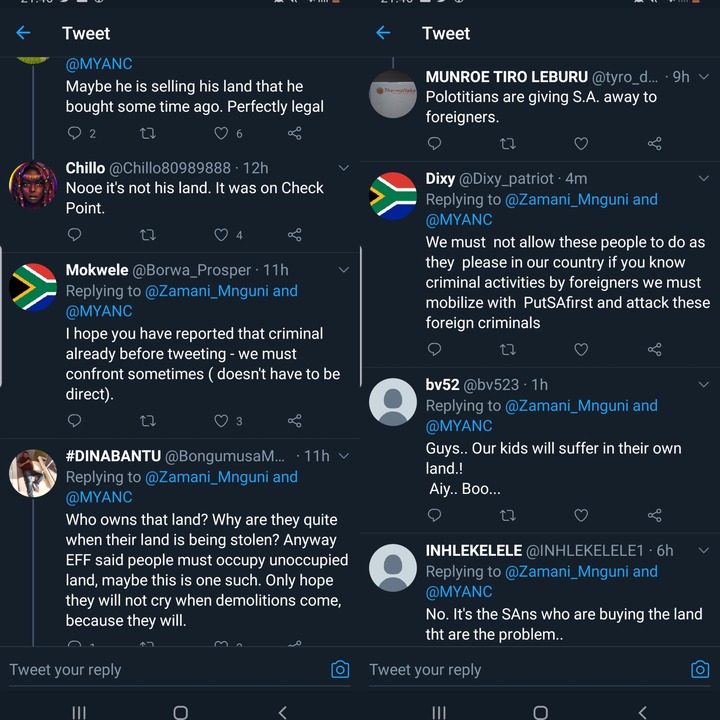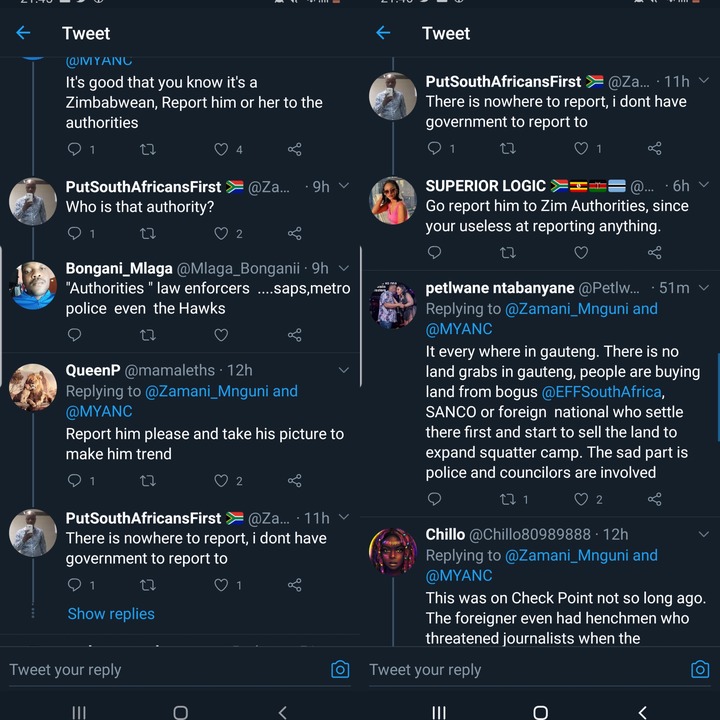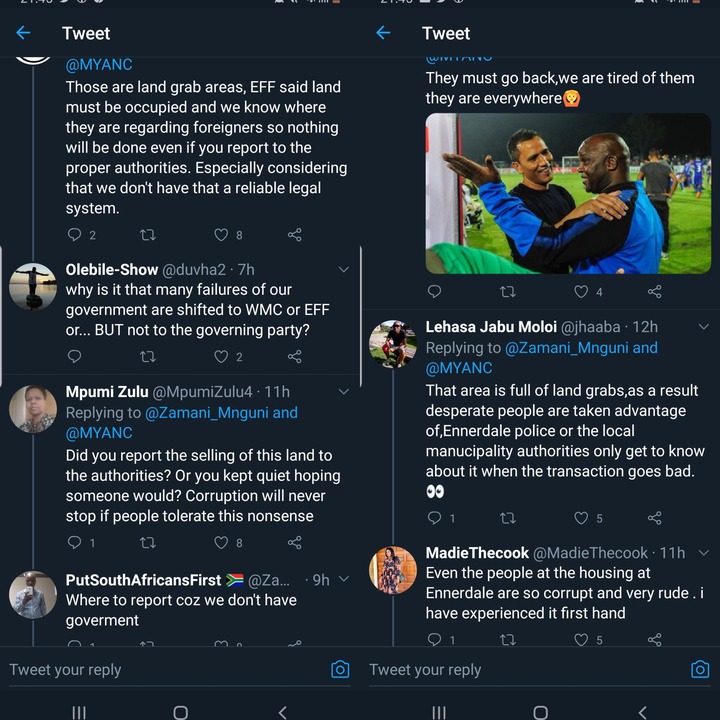 Content created and supplied by: Thee_Hub (via Opera News )