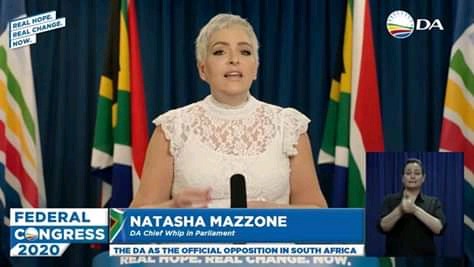 I think the parliament need to introduce the law that a person before he or she can be appointed to be a minister must be educated with a minimum of Grade 12.Ministers are people who are running the country , who are making decisions that affects our life's daily.
A ruling should have ministers who are educated ,who can think and reason properly. This will reduce the level of unnecessary court cases and breaking the law.
According to www.timeslive.co.za Natasha Mazzone who is a DA chief whip wants parliament to clarify MP qualifications .The Democratic Alliance wants parliament to produce a clear document which details the qualifications requirements for MP's
I think such actions has proven enough that lack of proper qualifications has resulted us to downfalls.Our MP's at the parliament they can't even interpreted their own parliament rules. It's a fact that an educated person doesn't debate everything or argue in everything.In a practical sense how do you expect a person with no Grade 12 to debate about free education.
Education will make ministers to know when are they suppose act as ministers and act as a ANC comrades.Not to say all of them lacks Grade 12 but it should be requirement than getting positions due to exile it doesn't give young people a justice
Content created and supplied by: Journalism (via Opera News )