The question about why South Africans were unable to produce or manufacture the coronavirus vaccine themselves were brought into attention for so many times without any valid answer .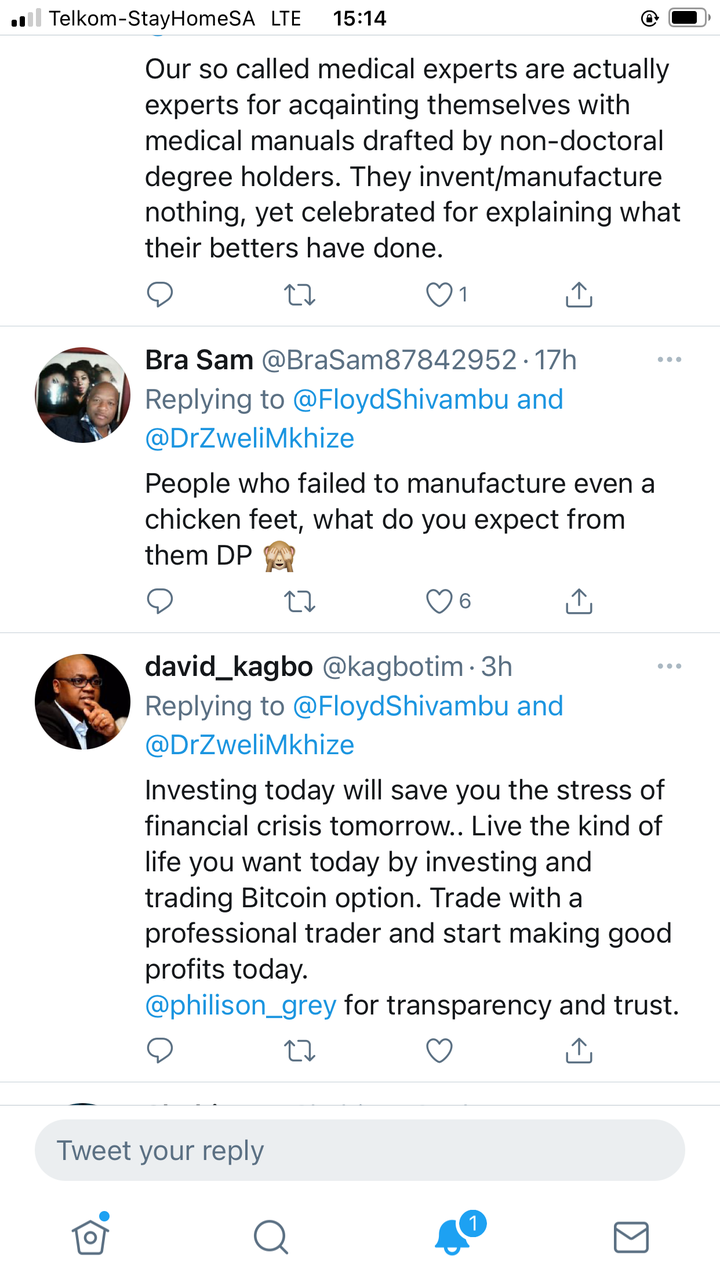 Dr Zweli Mkhize have touch based the issue of how disappointing or unfortunate it is that South Africa were unable to manufacture the coronavirus vaccine themselves . This has brought in a long argument whereby others were blaming Floyd for saying these kids of words , he was asked himself if there's anything he has ever manufactured himself .
Unfortunately South African doctors or medical experts are actually experts for acqainting themselves with medical manuals drafted by non-doctoral degree holders. They invent/manufacture nothing, yet celebrated for explaining what their betters have done. It's really disappointing and a much as we want to attack Floyd for saying what he said , I actually think that he might be into something .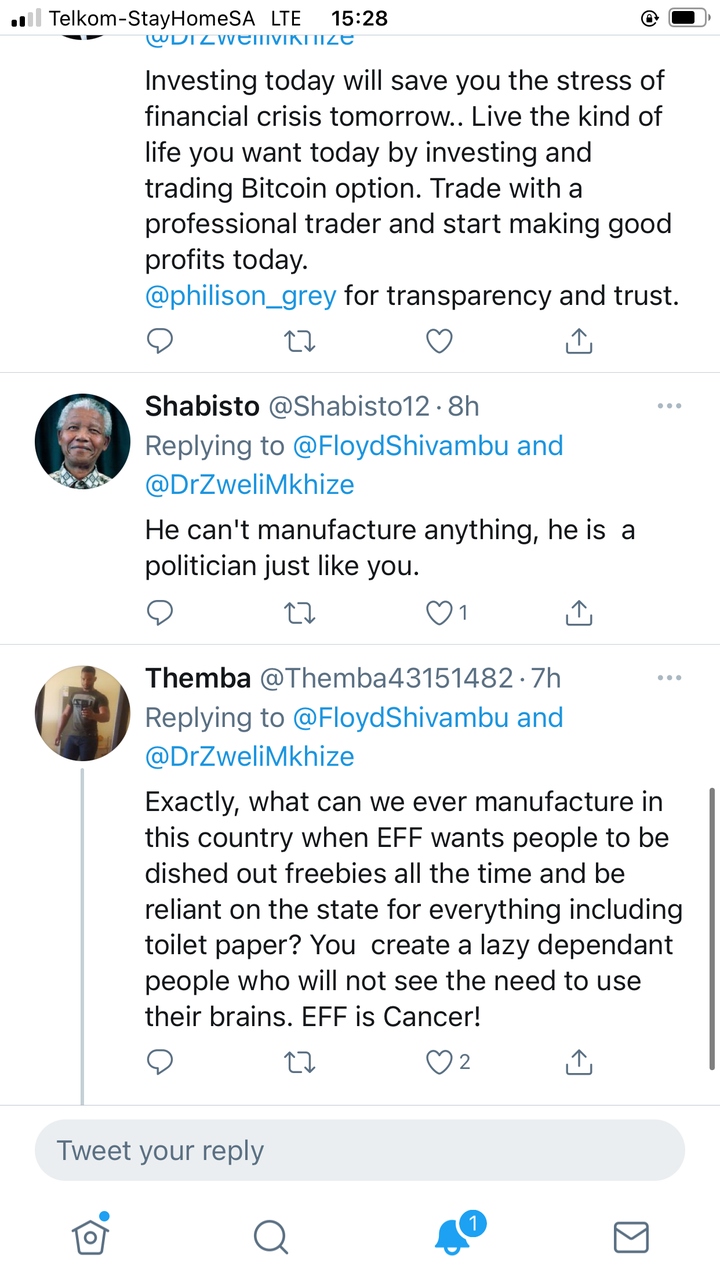 There are ways in which EFF does their things and sometimes we don't agree with them because of how they do they do things . But then in then end I strongly believe that they want South Africans to be able to do their own things , they are actually giving people with different talents to to come forward and present their ideas so that we can buy local.
Unfortunately at the moment this can not happen, there are risks as well with regards to going local only as South Africa itself can not afford to stand on its own now. I also believe that even if the EFF were to be given this opportunity to manufacture any product that South Africa is in need of , they wouldn't do that . So we still need to continue working with other countries for survival purposes.
Content created and supplied by: Sherly166 (via Opera News )