It's like Julius Malema paved a way for many South Africans . No one ever thought of heading to Nkandla and lay a visit to the former president of the Republic, but now it is a norm as everyone is taking their time and visit Nkandla.
Photo credits: Twitter
The sad reality is that Black first land first was the only political party to always managed to stood by Jacob Zuma all the times . Now that it's fashionable to stand behind Zuma , everyone is flocking to Nkandla. The big question remains on whether people support us because they love us or because they cannot be labelled for standing with us?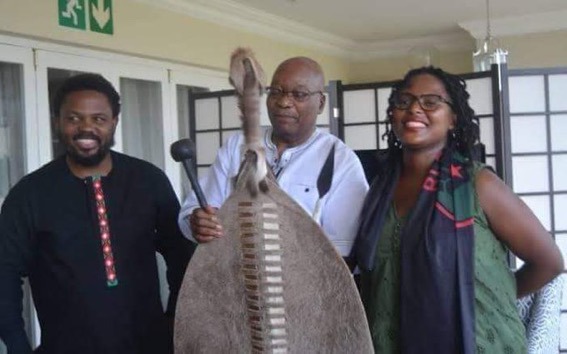 Photo credits: Twitter
At some points , the Black land first were called names and labelled for always standing by Zuma all the times. The main reason was because everyone viewed Zuma from the point of being a criminal , not a servant of the people.
Content created and supplied by: TSHUNGUNEWS (via Opera News )