Yesterday the Covid 19 vaccination began in South Africa starting with President Cyril Ramphosa.He posted some pictures along with the caption i got my vaccination .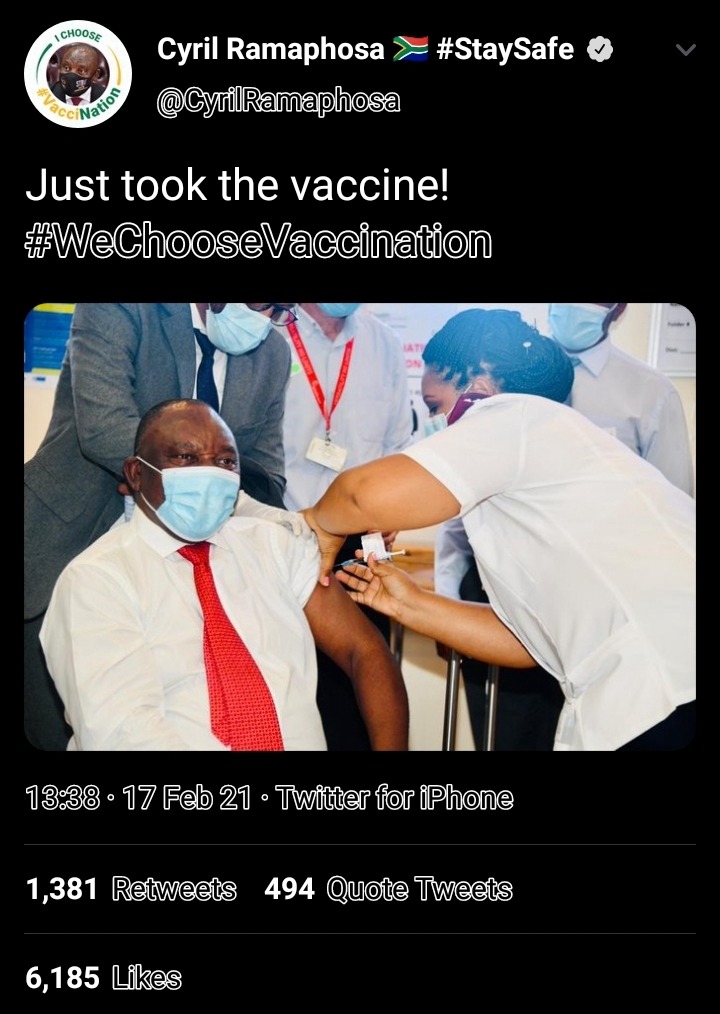 Mzansi did not believe Cyril got vaccinated, they think they just injected him with water just to make SA get vaccinated .The frontline workers were the next to get vaccinated .
Minister Fikile Mbalula took to social media to express how he is also ready to take his vaccine and that he does not fear anything.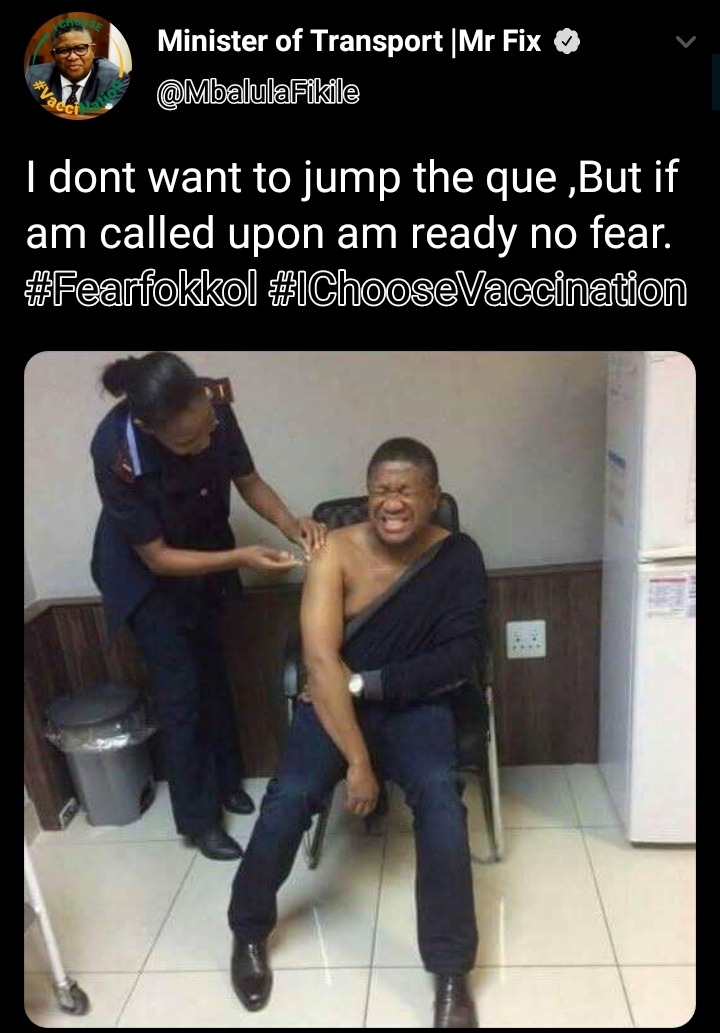 After frontline workers The General public is next to receive the Vaccine .Will you be taking the vaccine ?? .Will your family and children be taking the vaccine .If not why ?. let us know in the comment section below.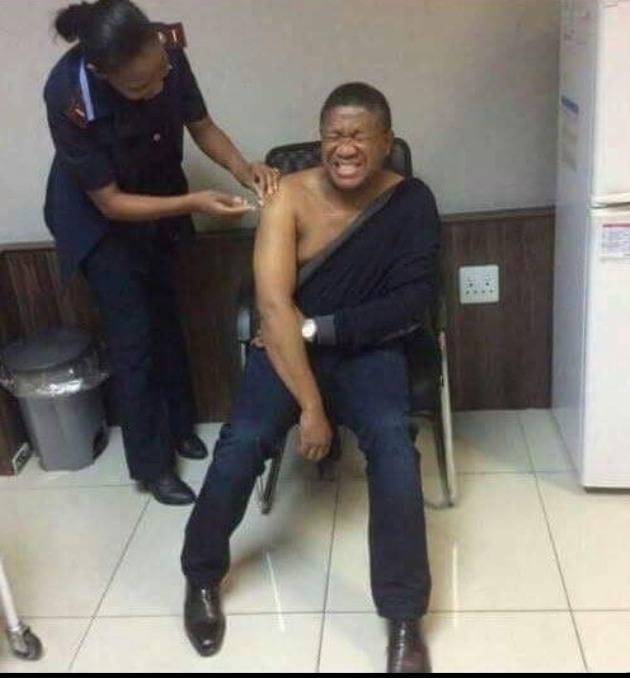 Thank you for reading today's article make sure to like comment and follow for more articles from me. Remember to share this article to all your friends and family and comment down below.
Content created and supplied by: Mzansi_Entertainment_News (via Opera News )