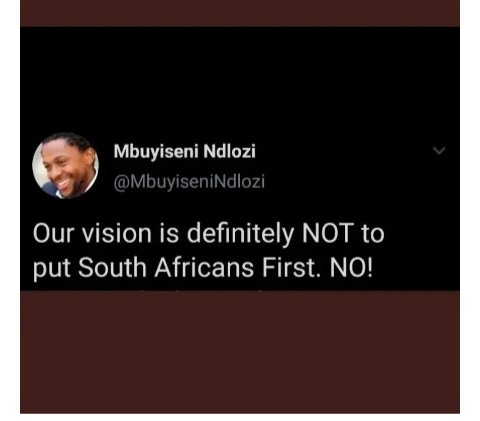 EFF is known for not mincing their words. It's always on the frontline whenever blacks are mistreated and whenever there's an incident that spark racism, they are quick to respond.
The #PutSouthAfricansFirst, has been making rounds on social media, South Africans have been complaining about how the government gives foreigners jobs while they sit at home with their education.
EFF has never hid the fact that, they are anti-xenophobia and they will do everything in their power to make sure that, foreigners gets equal rights as South Africans.
Ndlozi, Malema's right hand man, made a clarity about the vision of their party. He didn't say much or divulged what the party's vision is all about and what they are willing to change but he definitely made it clear, that they definitely not putting South Africans first.
It seems as if , all EFF wants is the land and their main focus is on white people.
Question is, will South Africans still put their faith on EFF, as they want to be put first before anything.
Content created and supplied by: Pamart92 (via Opera News )