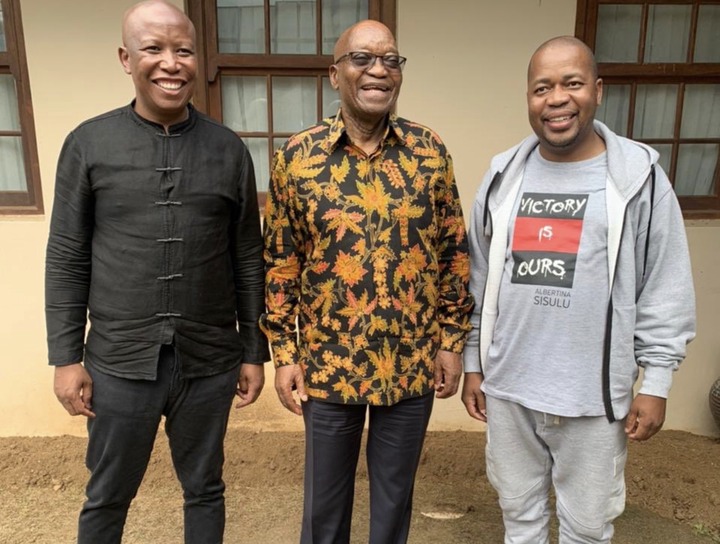 These news have been trending and also they have been the talk of the town. Everyone is wondering and also asking themselves. Julius Malema is officially trending for doing something that unexpected. This time he is not fighting but he is making peace. He is finally sitting down with the man he has been fighting for so many years. 
This has caused confusion on where is the Economic Freedom Fighter heading. What could they be busy trying to achieve with this. Unfortunately the tea party did happen and it was successful.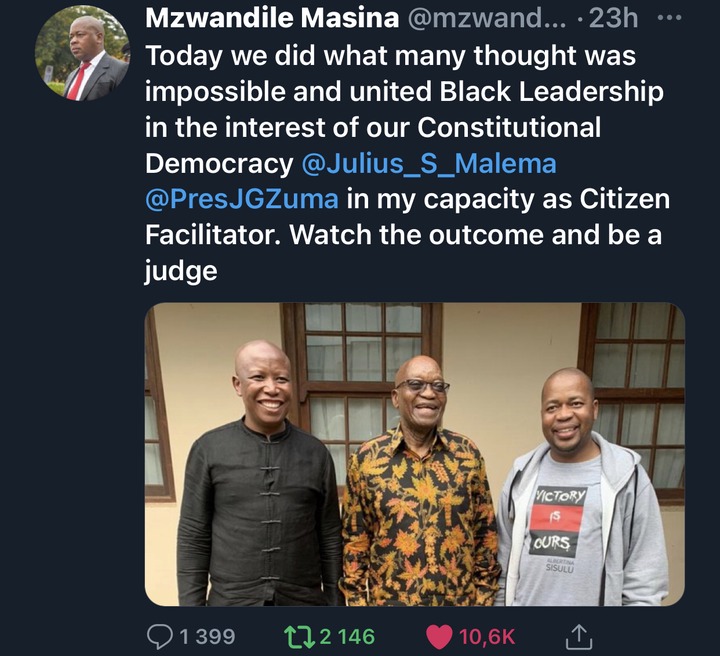 "Today we did what many thought was impossible and united Black Leadership in the interest of our Constitutional Democracy. @Julius_S_Malema @PresJGZuma in my capacity as Citizen Facilitator. Watch the outcome and be a judge." These words were shared by Mzwandile Masina as he also shared a picture of himself together, Jacob Zuma and Julius Malema. 
Link to the full post and comments- https://twitter.com/mzwandilemasina/status/1357712782590959617?s=21
@jackie, "Am still shocked that he could call him "Baba" after all the things he has called him. I guess our parents were right, when you need them humbleness will go a long way."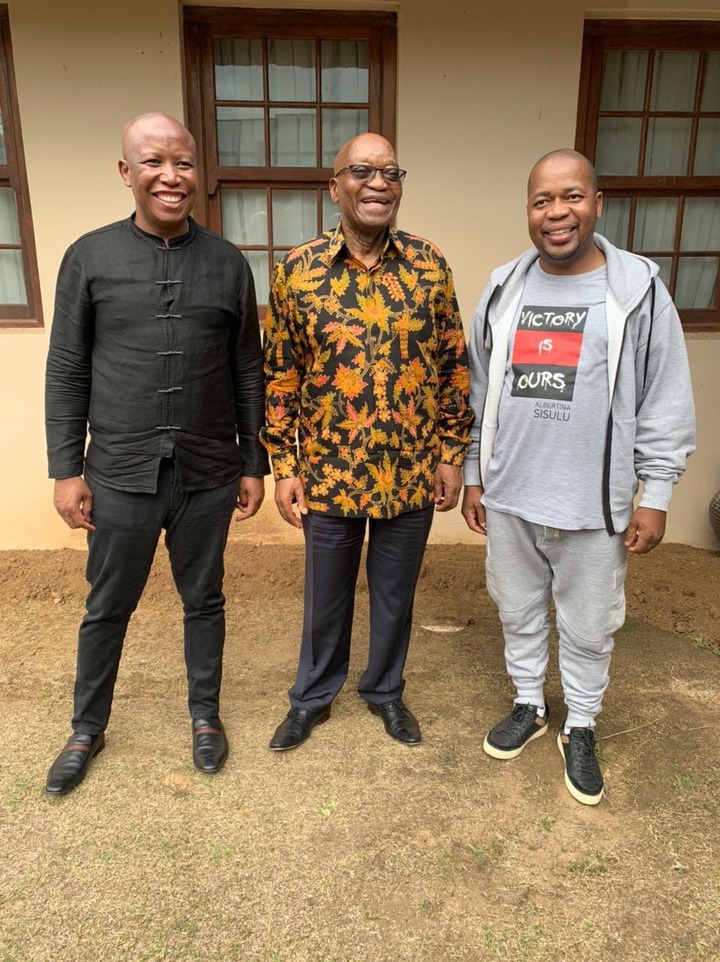 @Yenza, "But why Malema out of all people? Is the ANC so usel*ss these days that you need Malema to sort out "Constitutional Democracy"? Why must people continue to vote for the ANC? Tell us."
@sandile, "If I were a member of the EFF leadership I'd be very concerned. Julius Malema has spoken about merging the EFF and ANC. If this is phase 1 of that plan, where does it leave them?"
@Daddy, "They are trying us into believing that they are having a smallanyana tea. This us a team of corrupt leaders."
Many people did not understand that does it have to be him out of all people. They wondered what is it that he wanted to discuss. The pictures were circulating on social media where it was more just tea. It showed that they had tea and also that they had food according to the picture that was trending.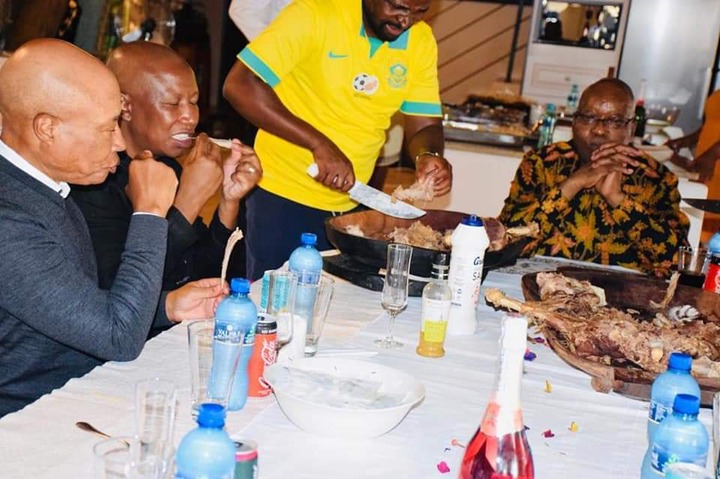 The likes of Jackie Phamotse and also other have been commenting. Many shared the old videos where he was talking bad. Exposing the former President Jacob Zuma. He also started the movement of Zuma must fall and also he introduced the Zuma Must Fall movement. 
@Shelembe, "He does not represent the general will of the people of Ekurhulen, we are law abiding citizens. we will not aid and abet a constitutional delinquent. who took an oath to protect the constitution. And advance the interest of the Republic, but do the opposite."
Many people have explained that he does the opposite. He promoted the hate and also installed it in many and today he is making peace. Many people asked on what is it that he os up to, or that they are both planning. This has raised so many questions unfortunately with no one to answer them as they are. 
SOURCE: SOCIAL MEDIA 
Content created and supplied by: SOMHALEFANS (via Opera News )