What EFF spokeperson said yesterday to a journalist was plain rude, especially for someone who has been placed to be communicate the position of an organization or party as big as the EFF.
There is a video clip from yesterday on how he responded to questions being asked. He was condescending and arrogant. Perhaps he also didn't have information about the "tea" but he could have had decorum in responding to the media.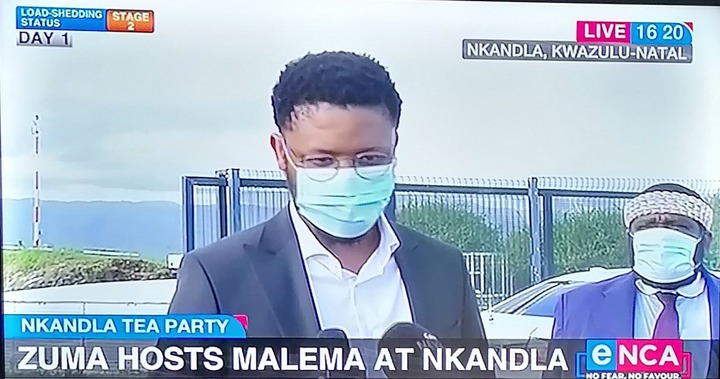 Samkele Maseko, the SABC journalist appointed himself as a political animal but Pambo argued that he is just a journalist.
Pambo's politics of clapbacks has exposed his immaturity. One would even wonder if he is the new glorified ice boy. Characters like Vuyani should be called out because he clearly has a lot to learn.
Source: https://twitter.com/Xare78402927/status/1357697889955438592?s=19
The media covers so many stories that they aren't invited to because those are matters of public interest. Vuyani's answering is just the same as Donald Trump's media responses. Mediocrity should not be celebrated.
Gone are the days when politicians and journalists use to break bread and drink whisky because they believed they are both providing a public service.
Rudeness is a sign of insecurities. However, Vuyani was probably told not to reveal the content of the meeting. Had he done that, the "EFF's supreme leader" would have fired him. Samkele Maseko is a very aggressive Journalist that can out-start anyone at any given moment. 
Content created and supplied by: Sasanicest (via Opera News )