Tito Titus Mboweni is the current Minister of Finance of South Africa. Mboweni was the eighth Governor of the South African Reserve Bank and the first Black South African to hold the post. He was sworn in as Minister of Finance on 9 October 2018, following Nhlanhla Nene's resignation.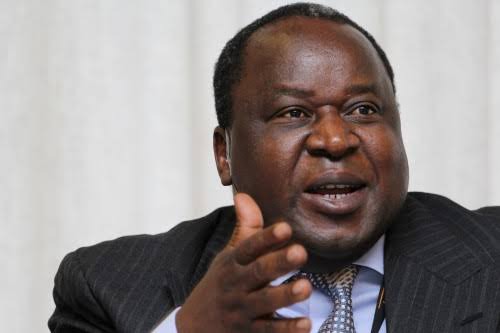 The SARB he announced that the banking through using a check book it's coming to an end by 31 December, in the year 2021 there won't be any use of of checking account since all check book will expire on the 31th. These comes as a bad new from most of all focks as they prefer check books more especially Tito who is even proud of his check books.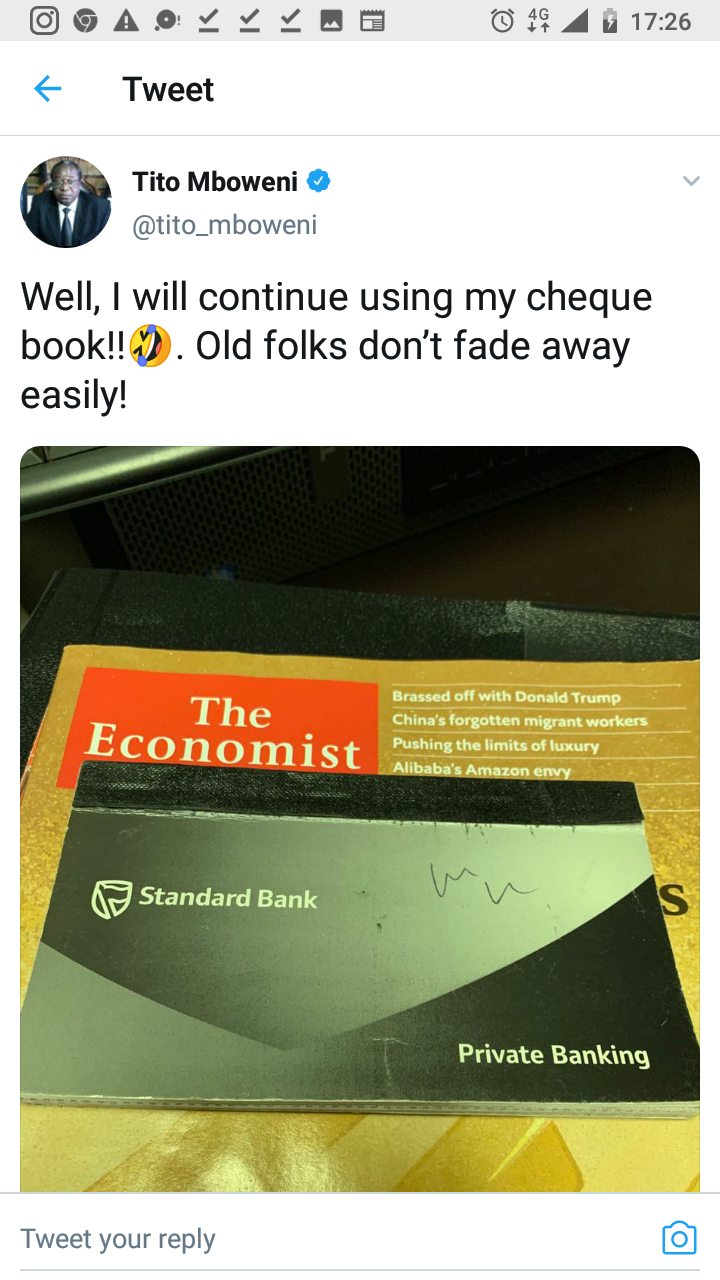 Checking accounts are transaction accounts that allow you to authorize the transfer money to another person or organization either by writing a check that includes the words "Pay to the order of" or by making an electronic transfer.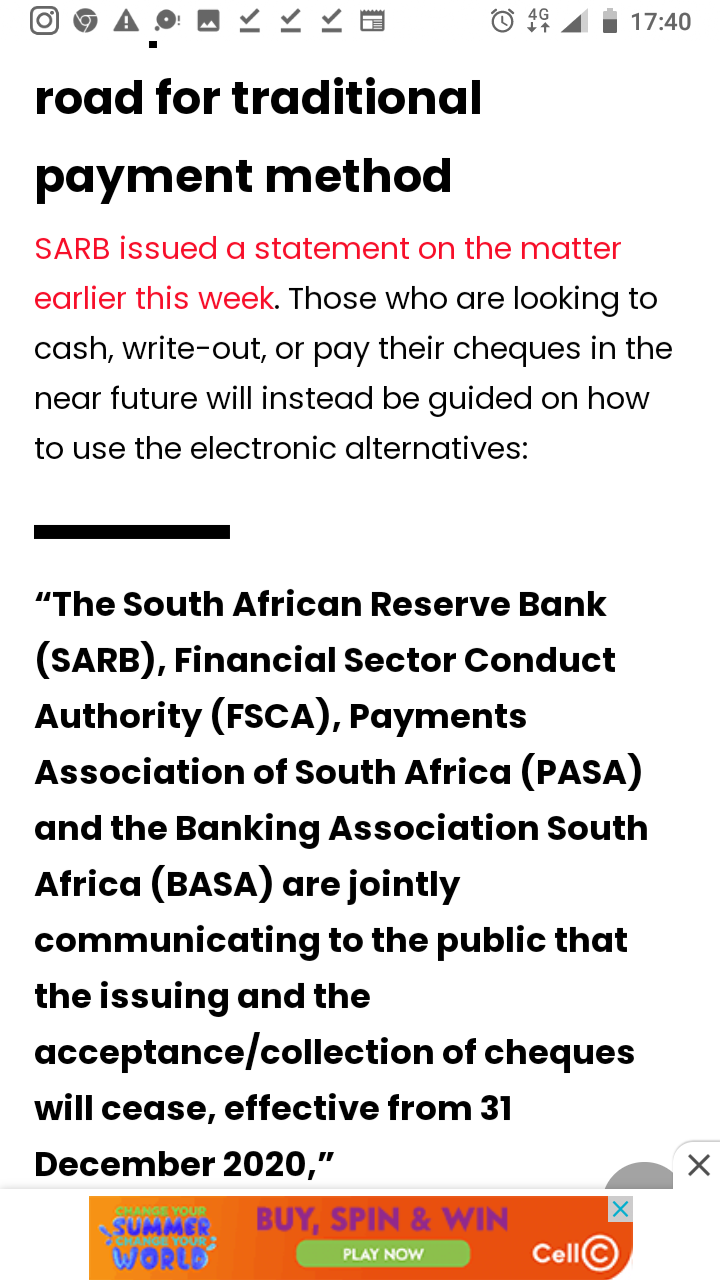 Tito Mboweni he always said that he will use his check book until the of his history but unfortunately the system choose otherwise for him, at this time he first have choice but to learn and adapt to a new ways of electronic.
Here at some of the comments constructed from twitter:
" The banks tried the same thing here but were soon seen off. Not everyone's on the Internet after all and some workmen don't carry smart card payment machines" an old folks tweeted.
" Your going to be fine, it ain't that much of bad news or is it" , a comment comforting them.
" My father is not pleased"
" Well, I will continue using my cheque book, Old folks don't fade away easily", Tito added.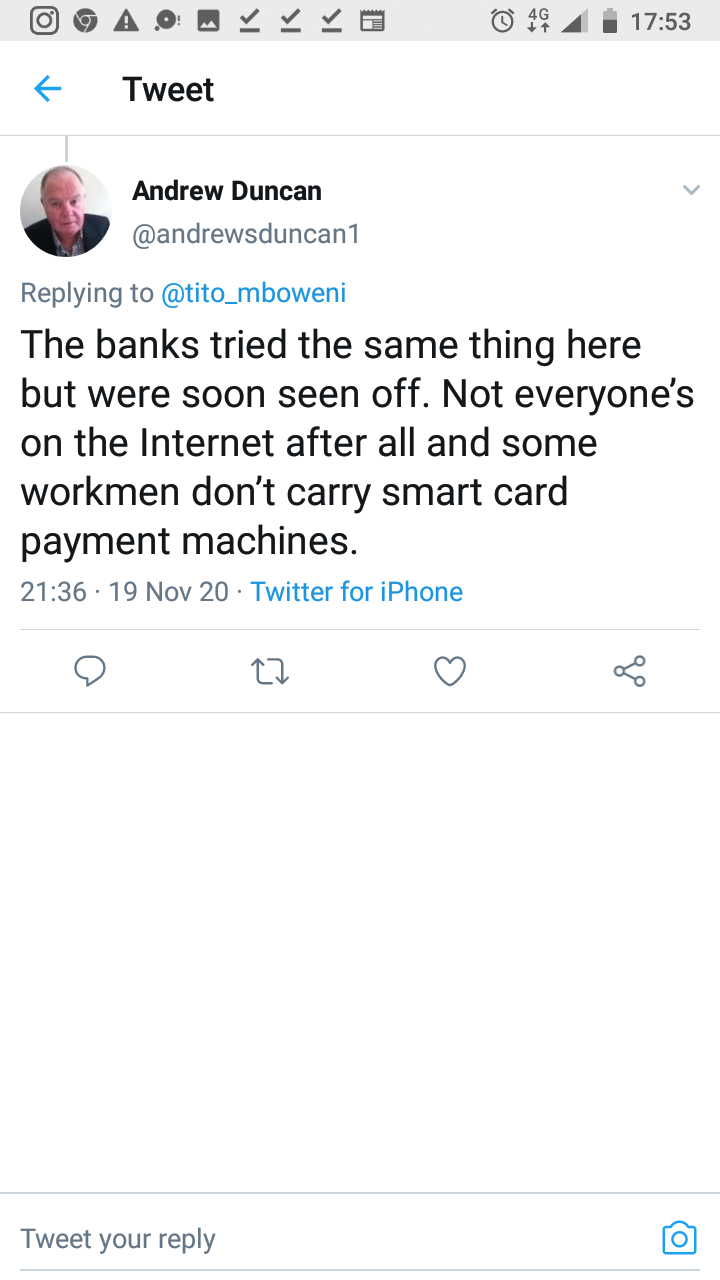 Content created and supplied by: LaLebDailyNews (via Opera News )