Julius Malema was once the president of ANCYL "African National Congress Youth League" until he was expelled from the party and then later formed his political party called Economic Freedom Fighters "EFF" in 2016.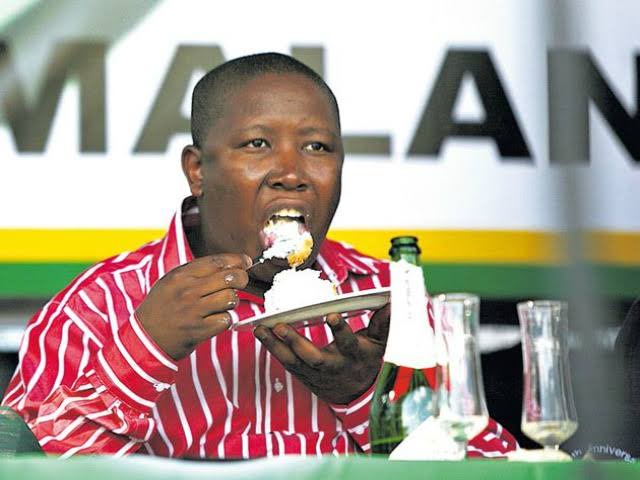 Malema and his party became so popular when they were supporting the surviving relatives of the Marekana massacre. The Maracana massacre arose when most of the mineworkers in South Africa were demanding an increment in their salary. Malema as a politician noticed an opportunity to gain popularity by siding with the family of victims and promise them justice.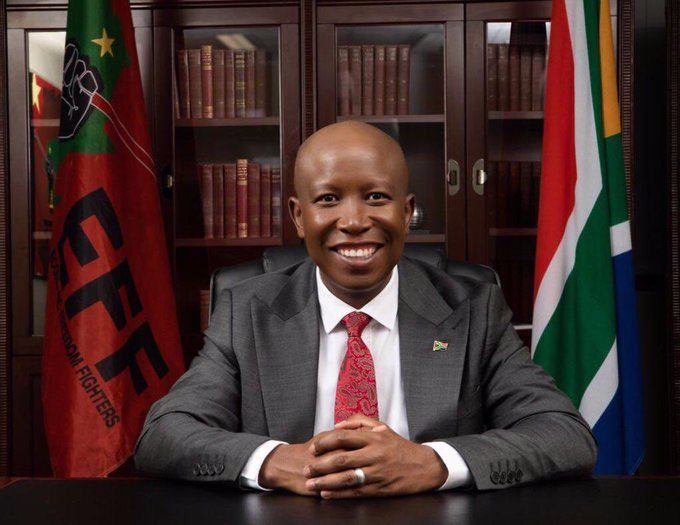 The EFF gain more followers when they led the campaign of "Zuma must Fall". Before Julius was expelled from the ANC, one called has said he was Zuma's most beloved young politician. Julius Malema also helped Zuma to gain popularity and to gain the presidential seat in the ANC. EFF was one of the masterpieces that removed Zuma from office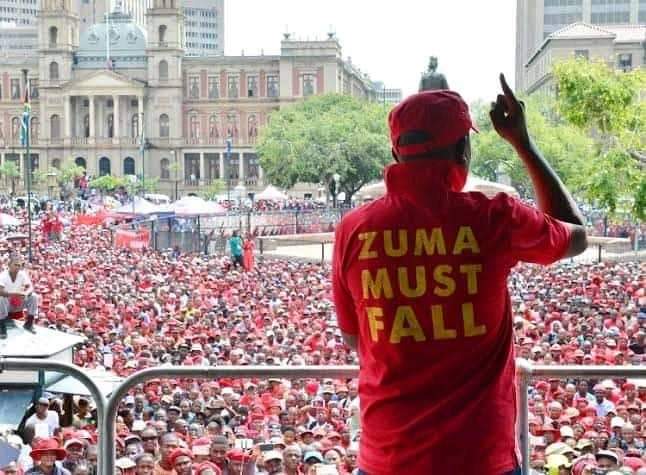 Late this week Julius meet with former President Jacob Zuma after he asked him for a cup of tea on Twitter which Zuma accepted the request. The request to meet Zuma came after Julius opened a case against President Cyril Ramaphosa concerning the Marekana issue.
Many have said Julius might be trying to form an alliance with Zuma to remove Cyril from office since Zuma and President Cyril seems to be friends yet not enemies.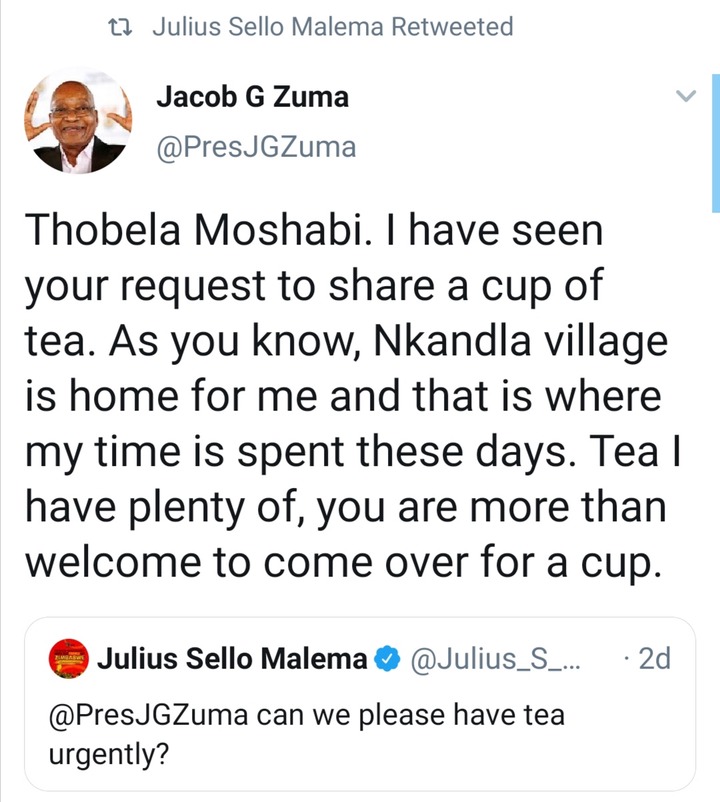 The EFF spokesman did not disclose to the media what was the tea meeting all about. He just said the meeting was nice and sweet.
Content created and supplied by: AfricanAffairs (via Opera News )