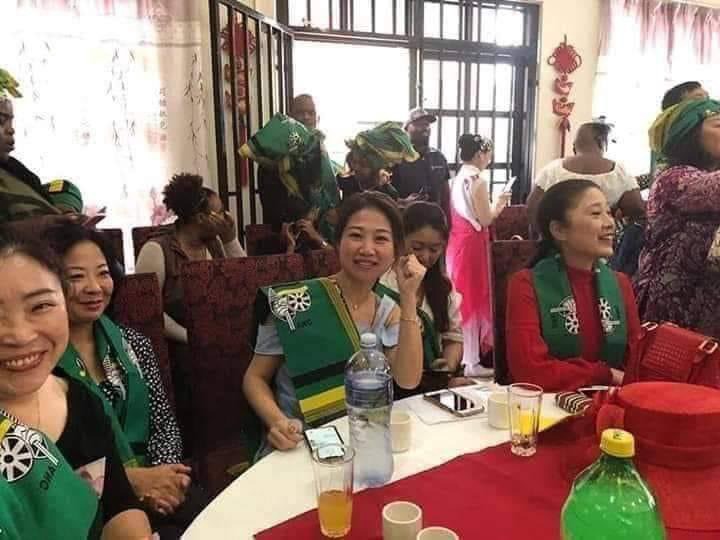 "The Future of ANC women's league." This was the caption on this post on twitter and it caused a huge stir.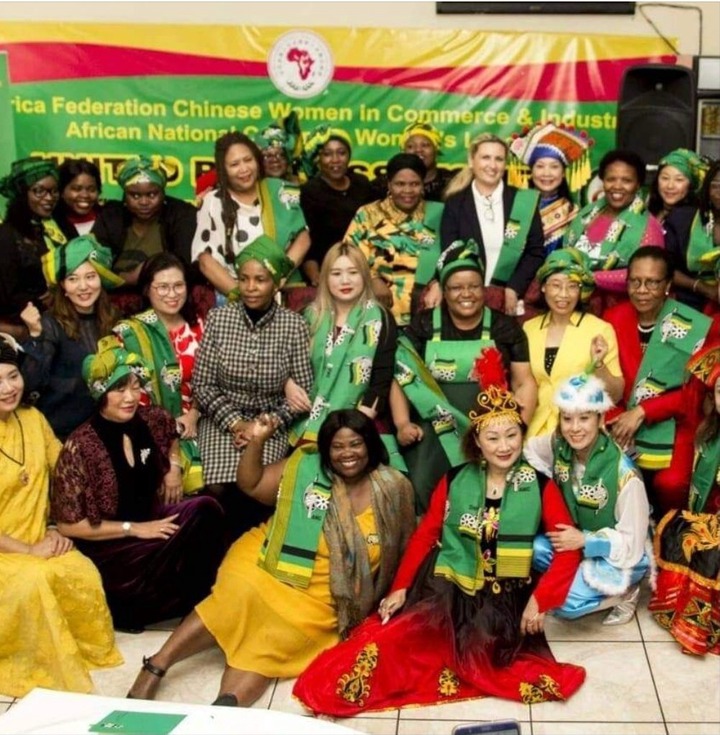 What do you expect? Young South Africans are busy fighting with the Government over alcohol and cigarettes, they want to drink as they wish. You expect the Chinese to be waiting until the alcohol war is finished?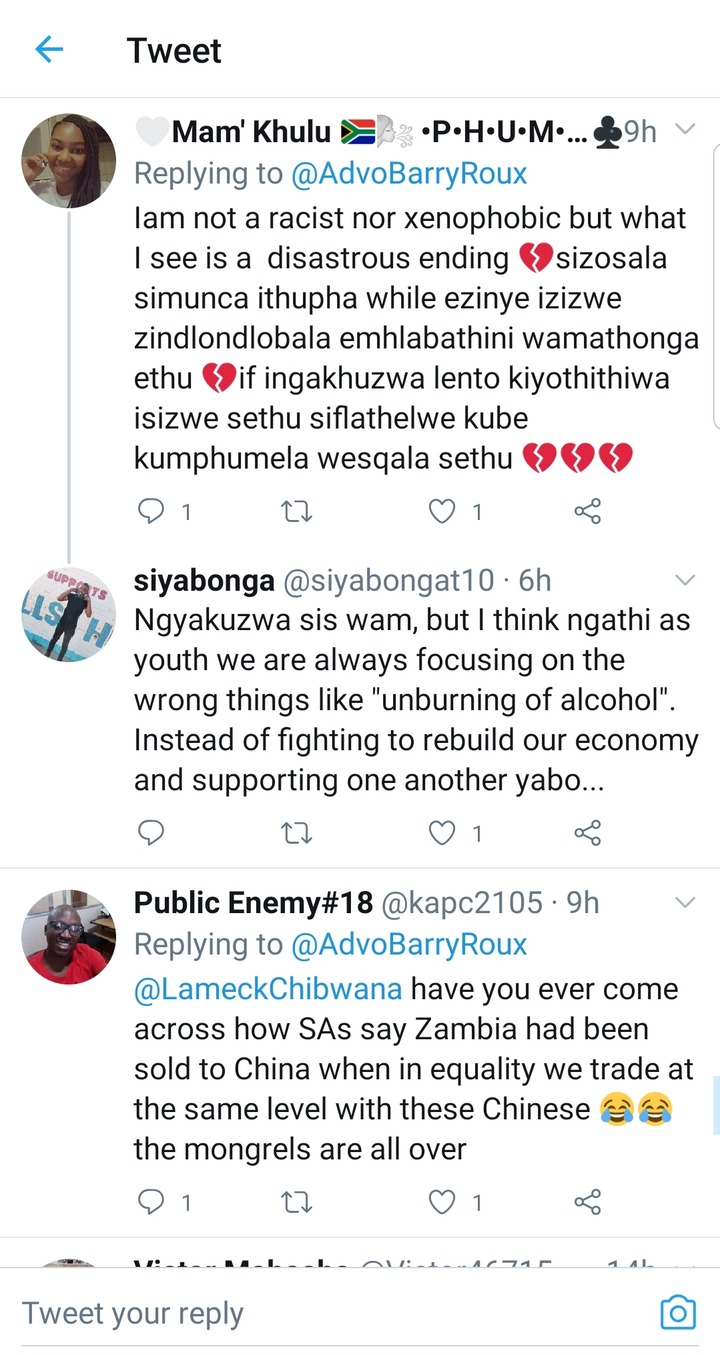 A tweep said that people act as if we do not have Chinese people who are South African, generations of Chinese families that lived in South Africa since Apartheid. It is suspicious but the xenophobic tendencies will only hold us back.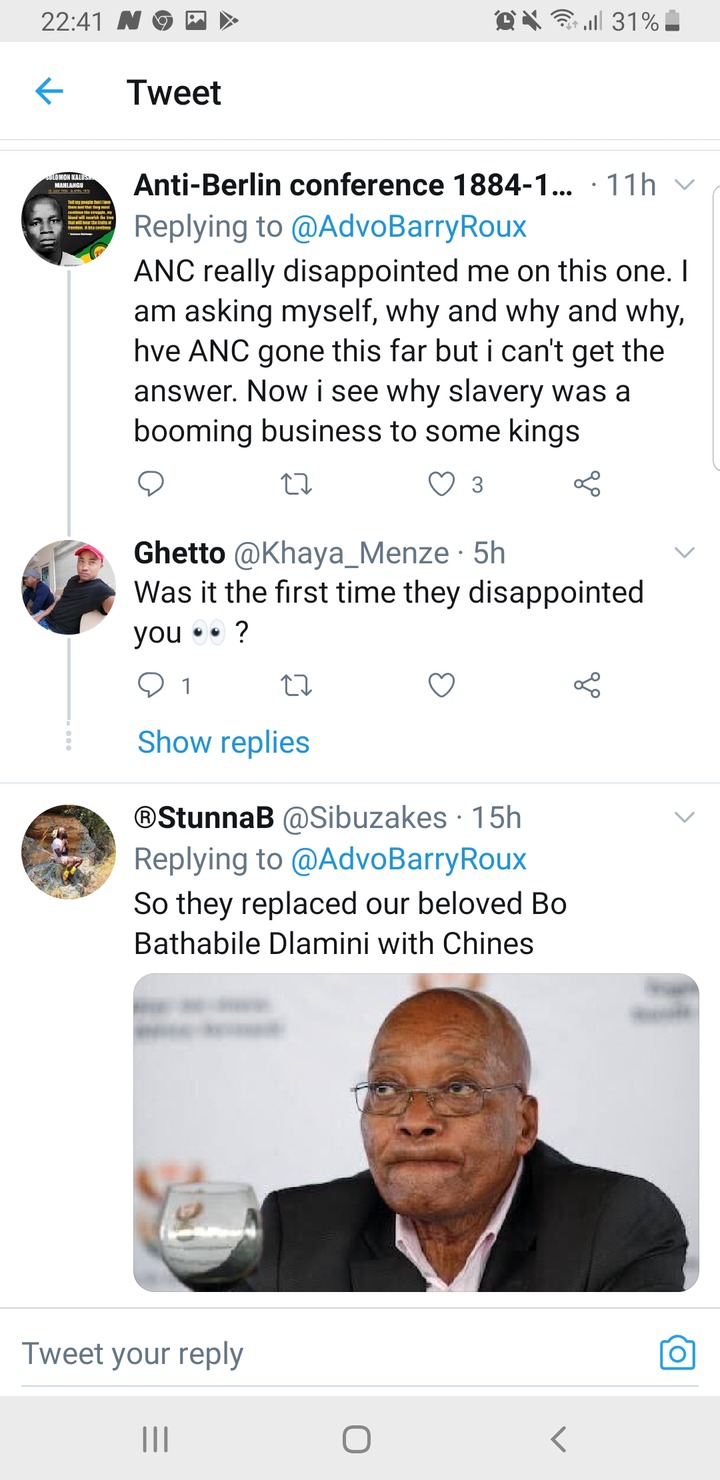 It was said that "Would you say the same thing if she were Nigerian and PLEASE be honest with yourself ... would u be comfortable with a Nigerian descendant in the SA parliament?" The tweep said yes.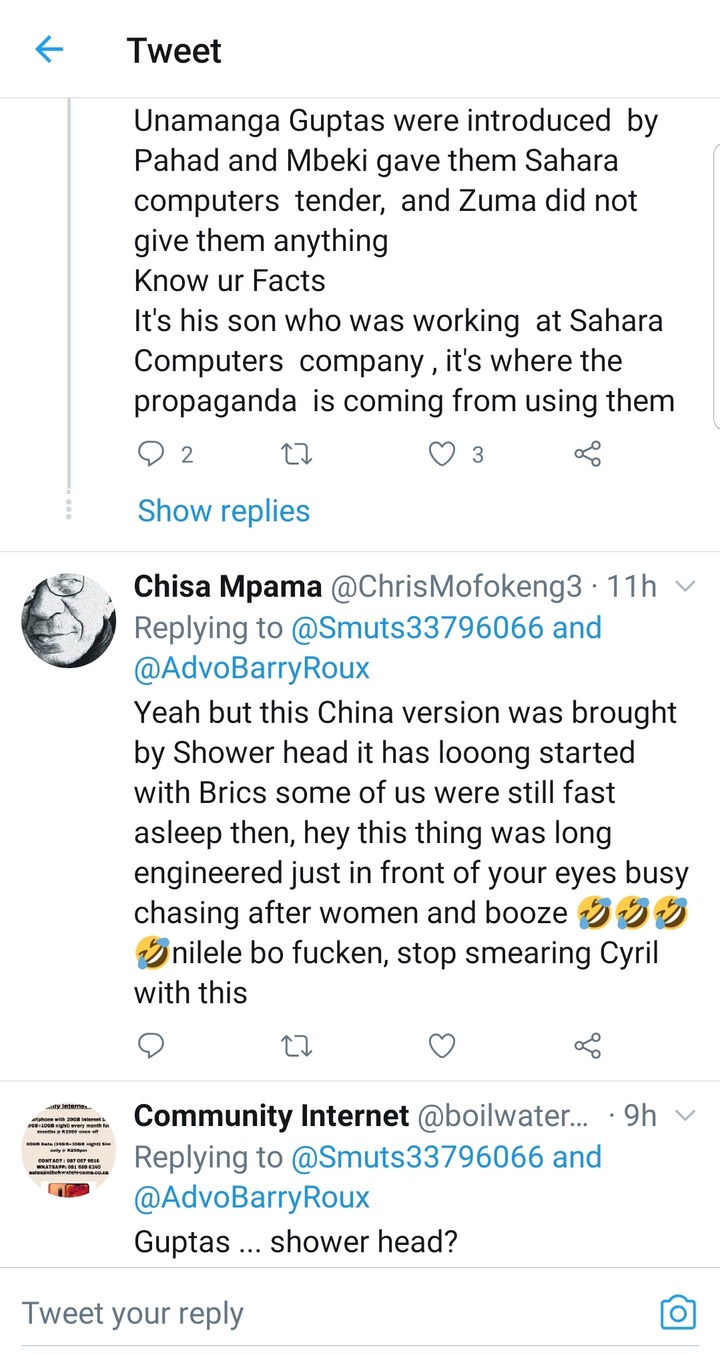 It was also mentioned that we had the Gupta incorporated from India introduced to us by Pahad and Mbeki. Cyril is introducing us to the Chinese version of the Gupta incorporated. Soon we'll have the Cuban version and so on.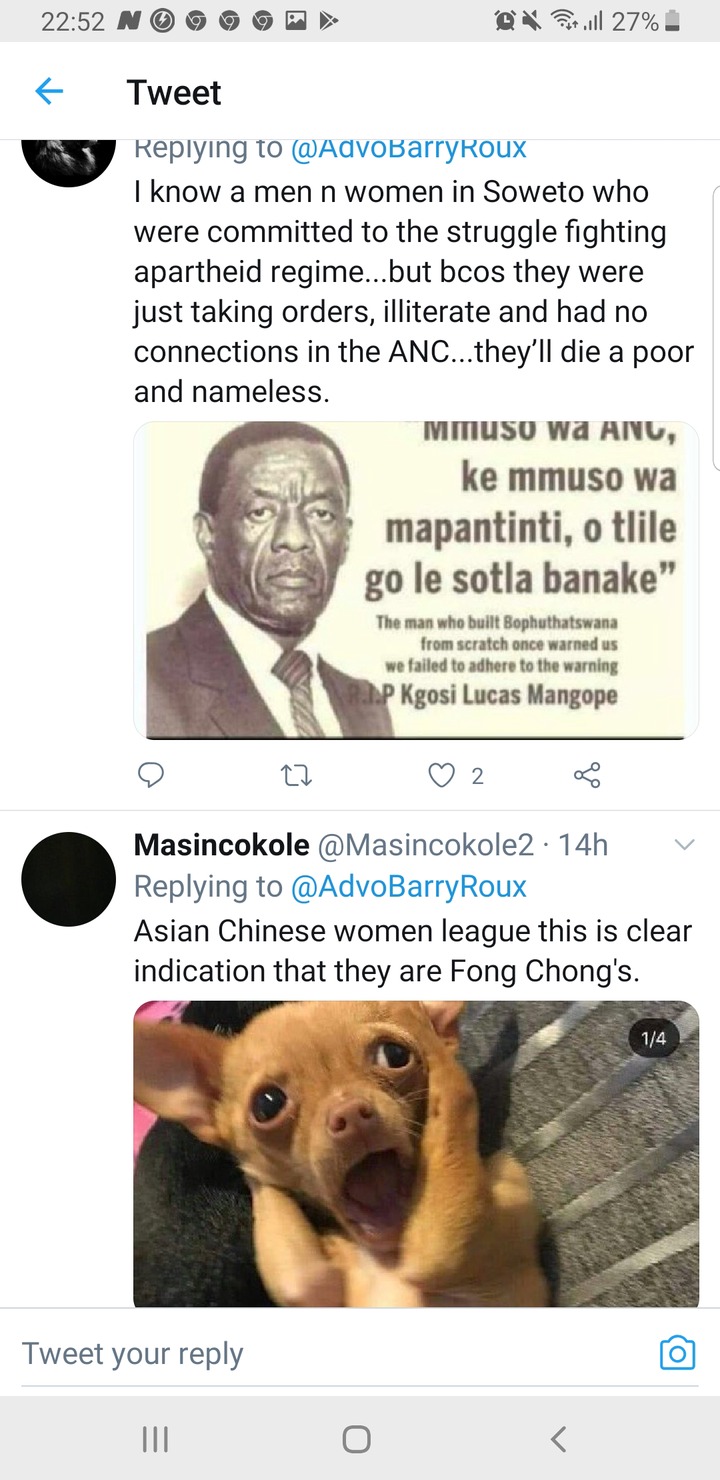 Source: Twitter AdvoBarryRoux
Content created and supplied by: AndileAnele (via Opera News )