The fierce tussle between president Cyril Ramaphosa and Jacob Zuma is becoming messier, as South Africans allegedly turn against the president for trying to be innocent and smart all these years. Jacob Zuma broke the camel's lower back yesterday and let the cat out of the bag. He was earlier quoted as saying that he will not go down alone. His revelation that Cyril Ramaphosa, who was his vice president, had bribed his way to presidency has generated uproar in the country, and people are now calling for Ramaphosa to also appear before the Zondo inquiry commission.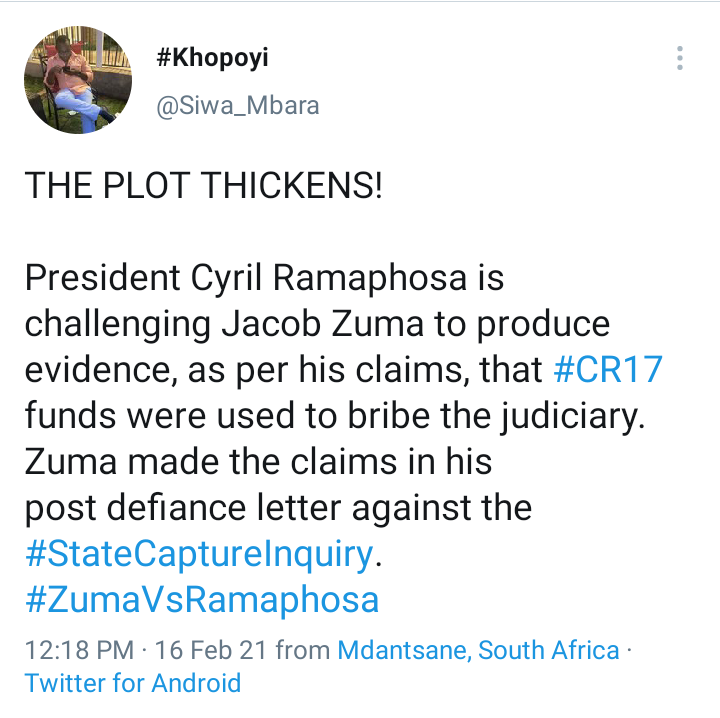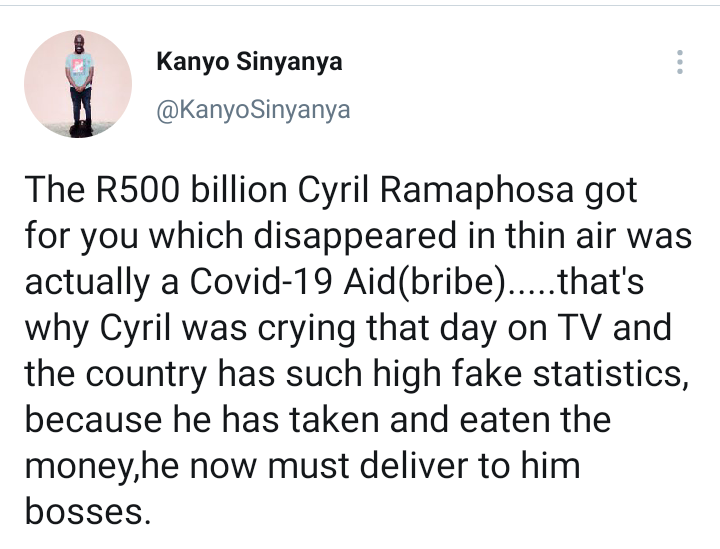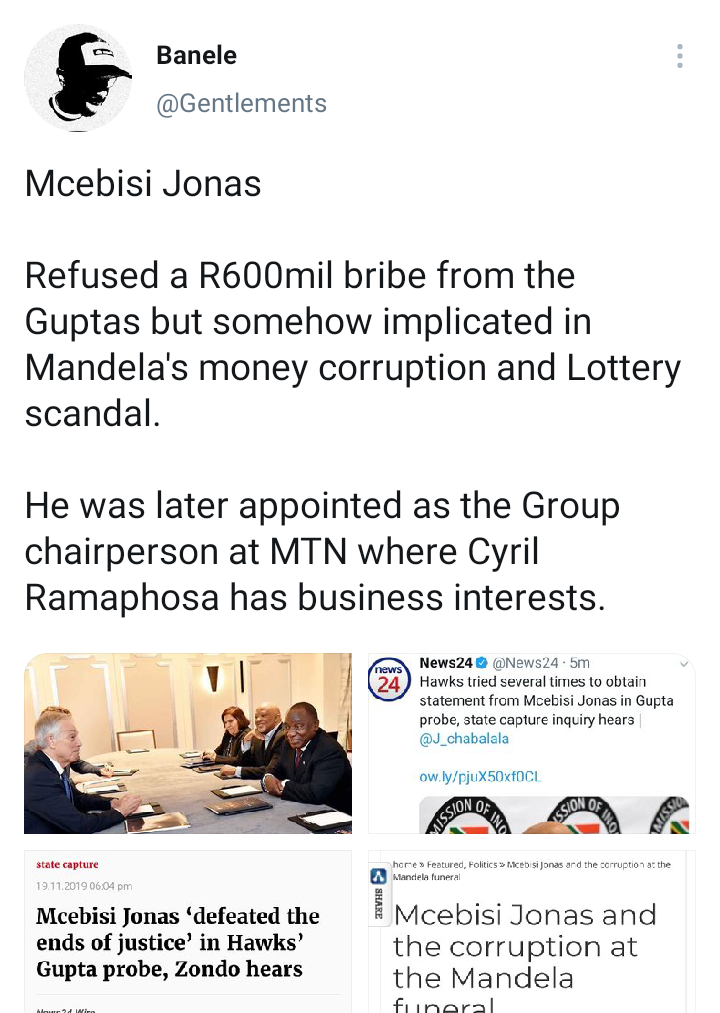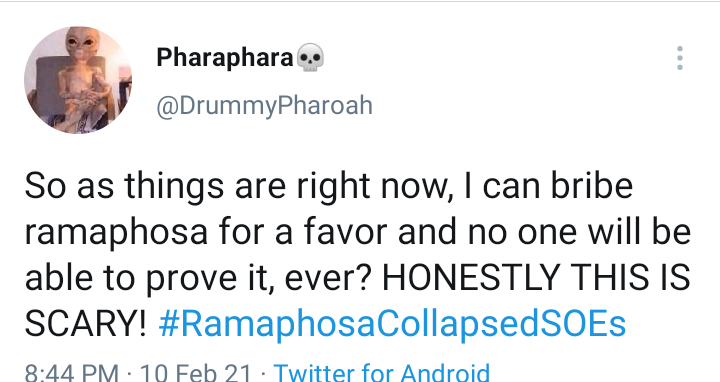 A South African journalist was quoted on Twitter today saying "I am saying watching Cyril Ramaphosa and Jacob Zuma hauled before #StateCaptureCommission is like seeing two robbers of Marikana massacre that bribed their way out of court, and now they've been caught for another crime but can't bribe their way out, unseal #CR17BankStatements". Even the EFF member Floyd Shivambu have all joined Jacob Zuma to attack president Cyril Ramaphosa.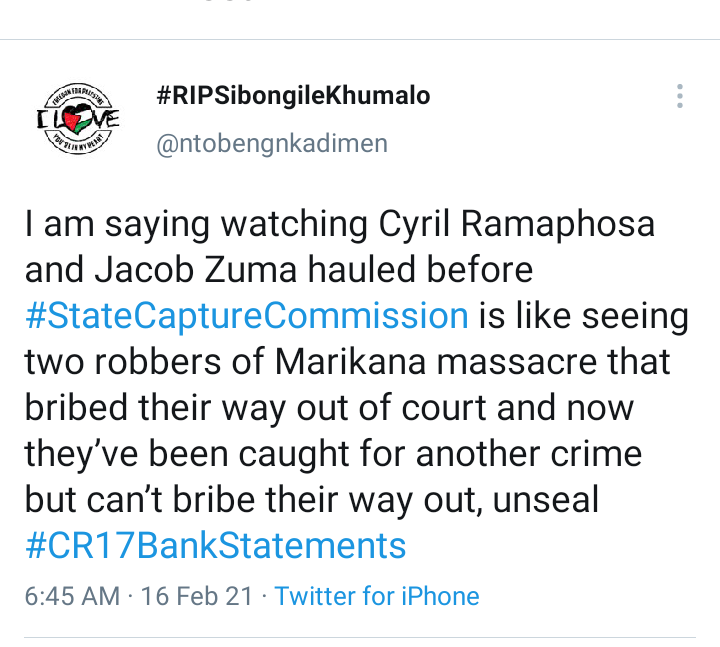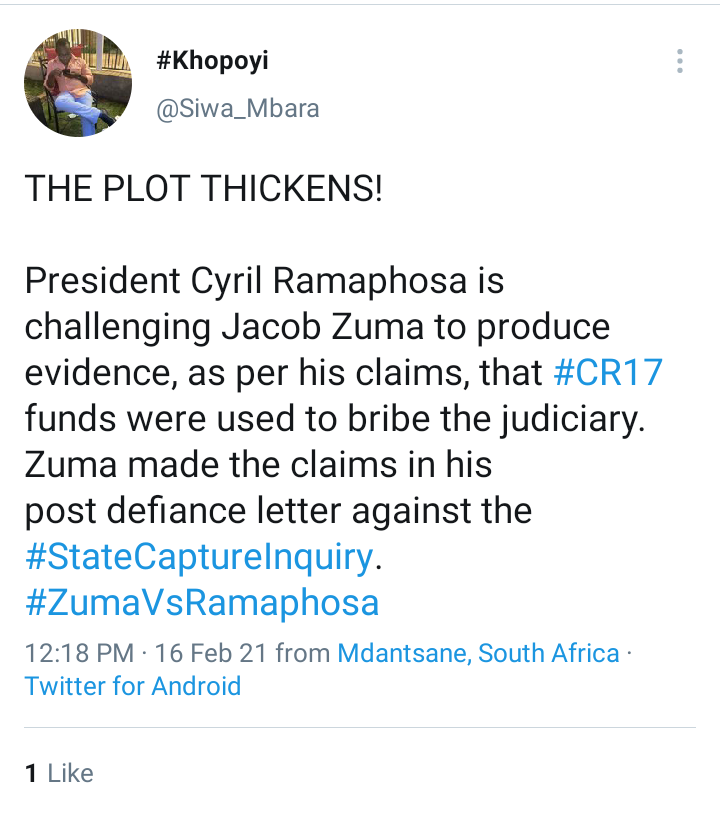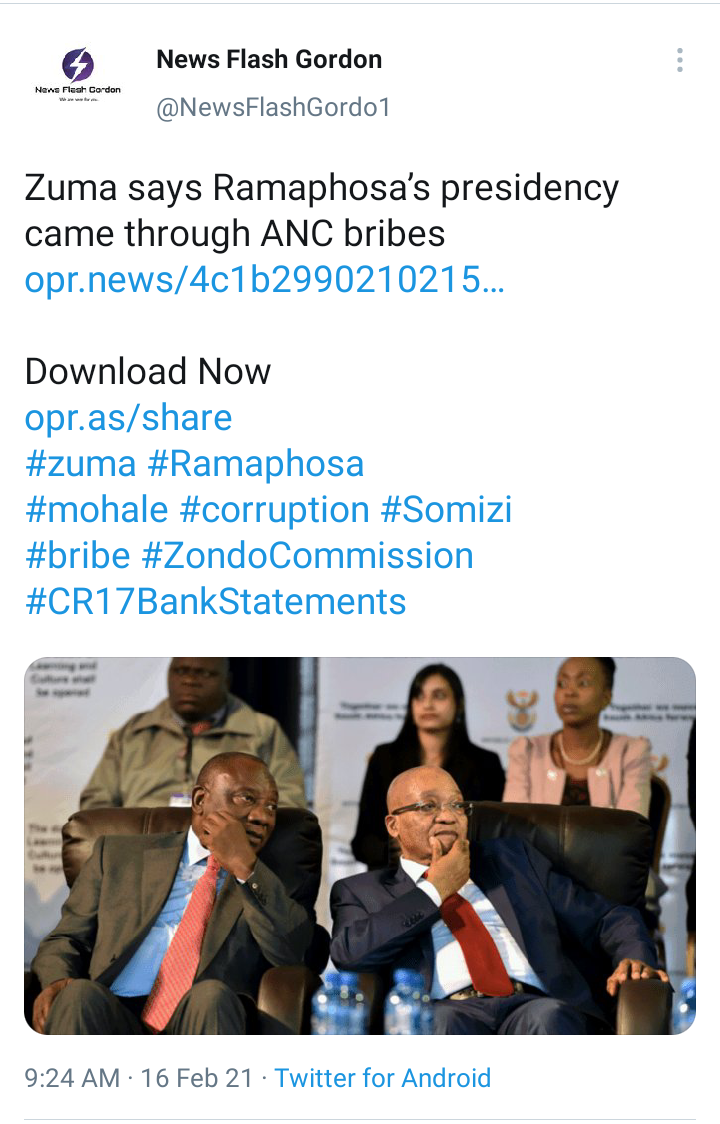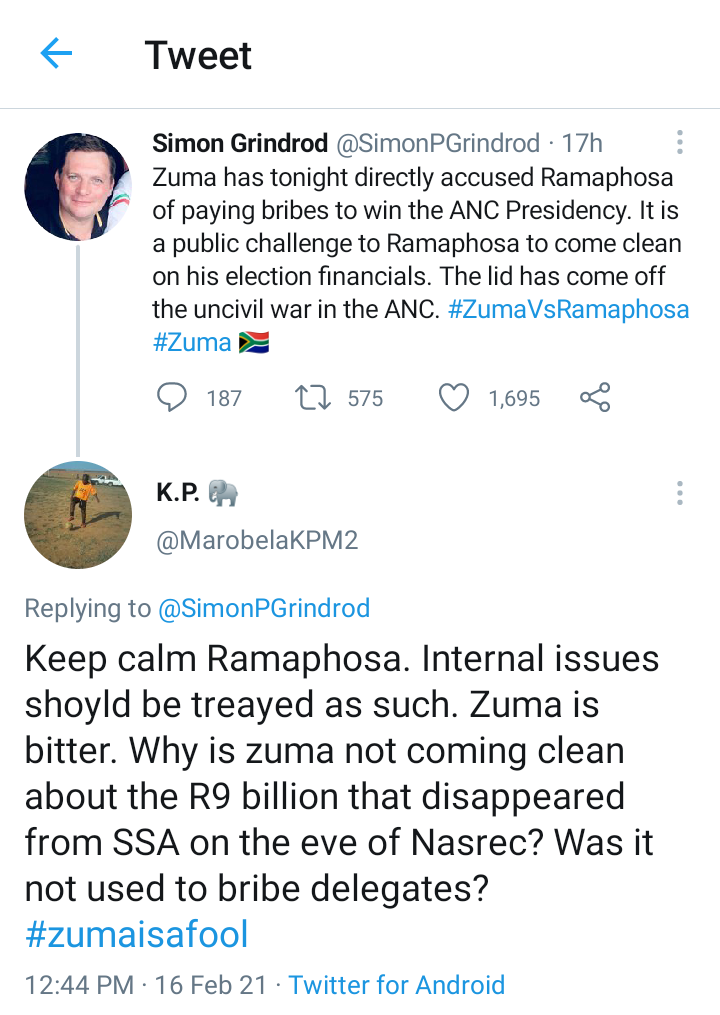 THE PLOT THICKENS!
"President Cyril Ramaphosa is challenging Jacob Zuma to produce evidence, as per his claims, that #CR17 funds were used to bribe the judiciary.
Zuma made the claims in his post defiance letter against the #StateCaptureInquiry.
#ZumaVsRamaphosa". While the ANC is engrossed in its own internal battle of corruption accusations, opposition parties are waiting to exploit their loopholes to displace them from power. Some have allegedly stated that President Cyril Ramaphosa could be the last president of South Africa from ANC.
President Cyril Ramaphosa is trying to save former president Jacob Zuma from going to jail by pleading that he be given some time to think about the whole thing, however, Jacob Zuma is trying to drag many people with him into the corruption scandals. Even the judges handling his case are not spared. He said that the judges are corrupt, saying that he will rather go to jail than to appear before corrupt judges. "Zuma has tonight directly accused Ramaphosa of paying bribes to win the ANC Presidency. It is a public challenge to Ramaphosa to come clean on his election financials. The lid has come off the uncivil war in the ANC. #ZumaVsRamaphosa #Zuma"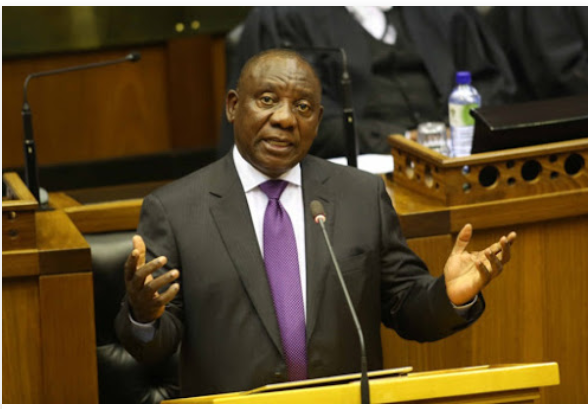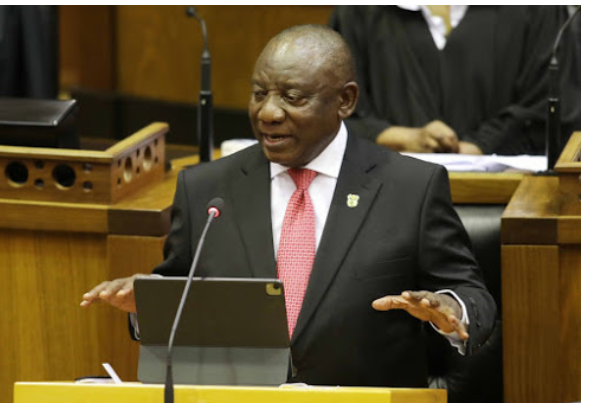 Is Jacob Zuma trying to drag president Cyril Ramaphosa down with him?
This person thinks exactly the same, "Keep calm Ramaphosa. Internal issues should be treated as such. Jacob Zuma is bitter. Why is zuma not coming clean about the R9 billion that disappeared from SSA on the eve of Nasrec? Was it not used to bribe delegates?".
Content created and supplied by: Anabelblog (via Opera News )