Believe it or not, Duduzile Zuma will likely be the greatest undoing of President Cyril Ramaphosa. This is because, any fight involving a woman is like stepping into chameleon feces, when you clean it, it cannot go. The vigor and energy Jacob Zuma's daughter, Duduzile Zuma is putting into the fight to have president Cyril Ramaphosa publish the CR17 bank statements is frightening. She is out to frustrate president Cyril Ramaphosa's fight against corruption, and guess what, she is already winning.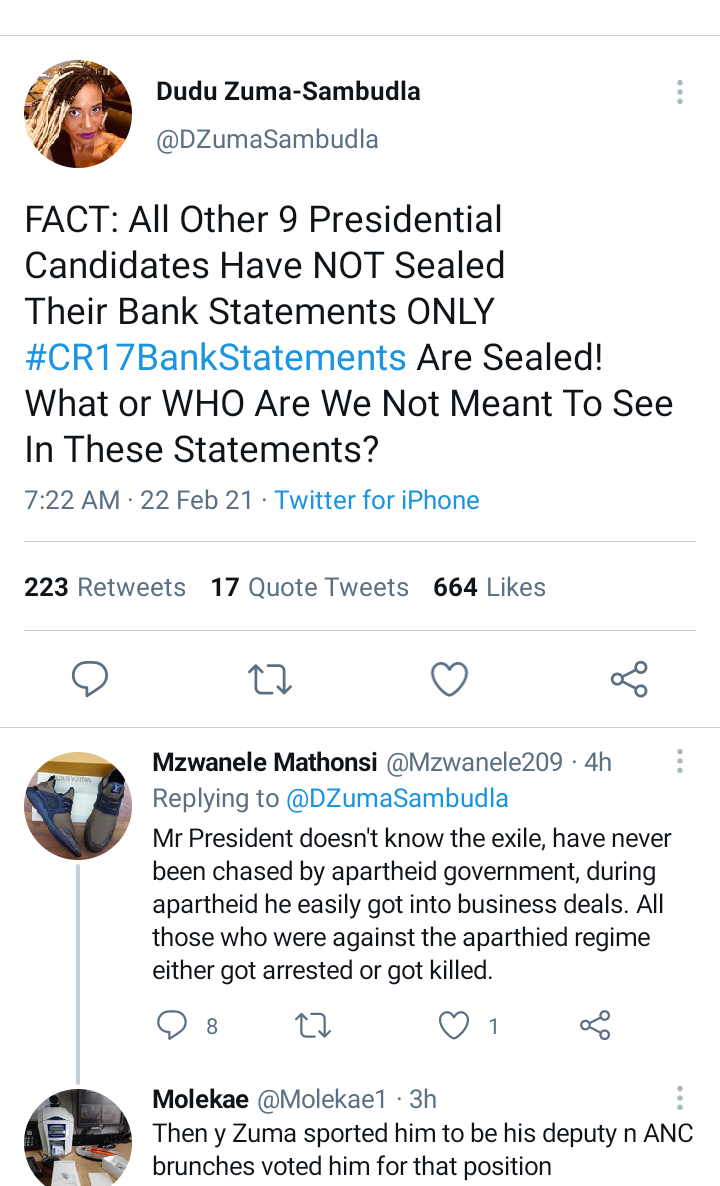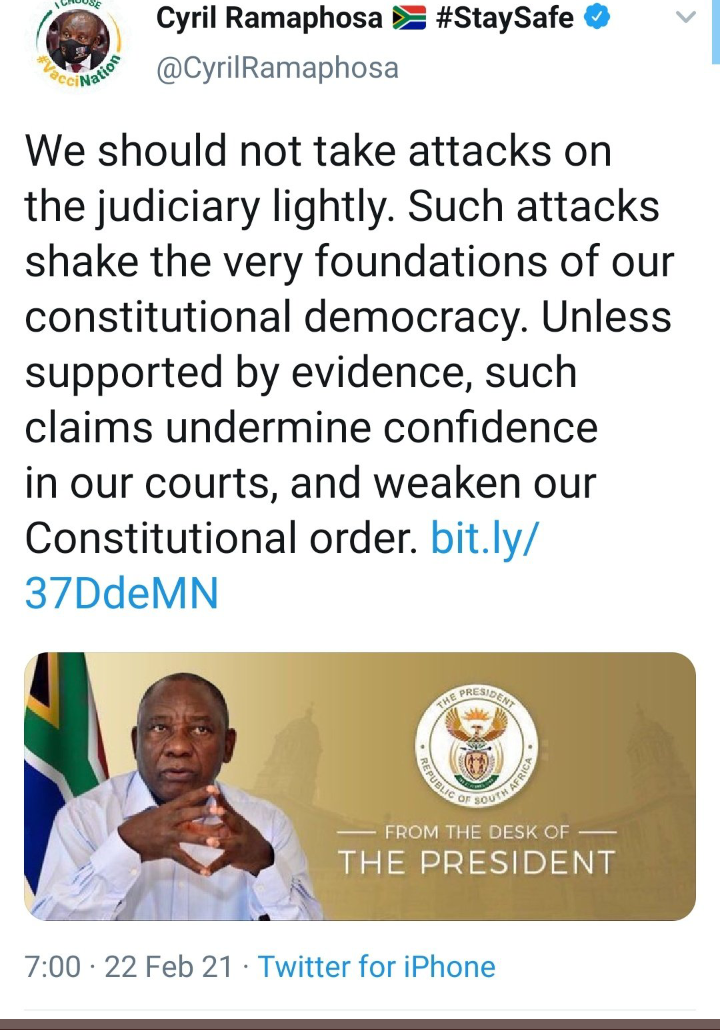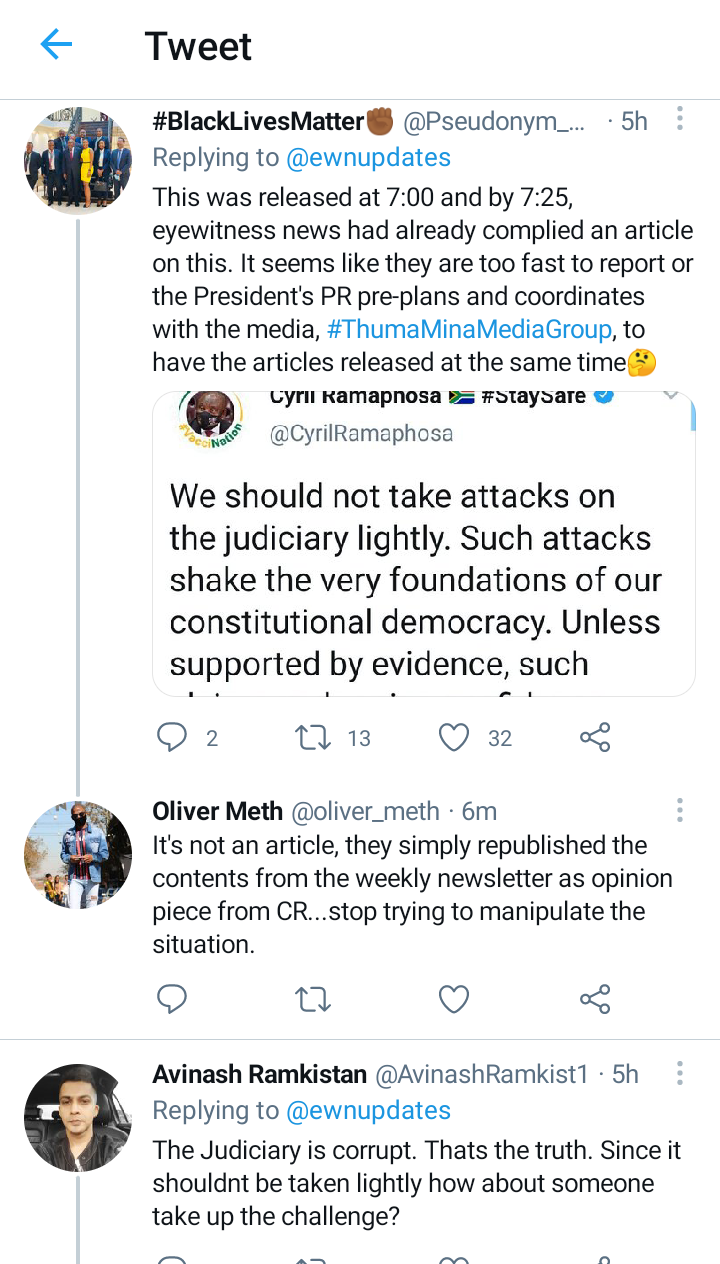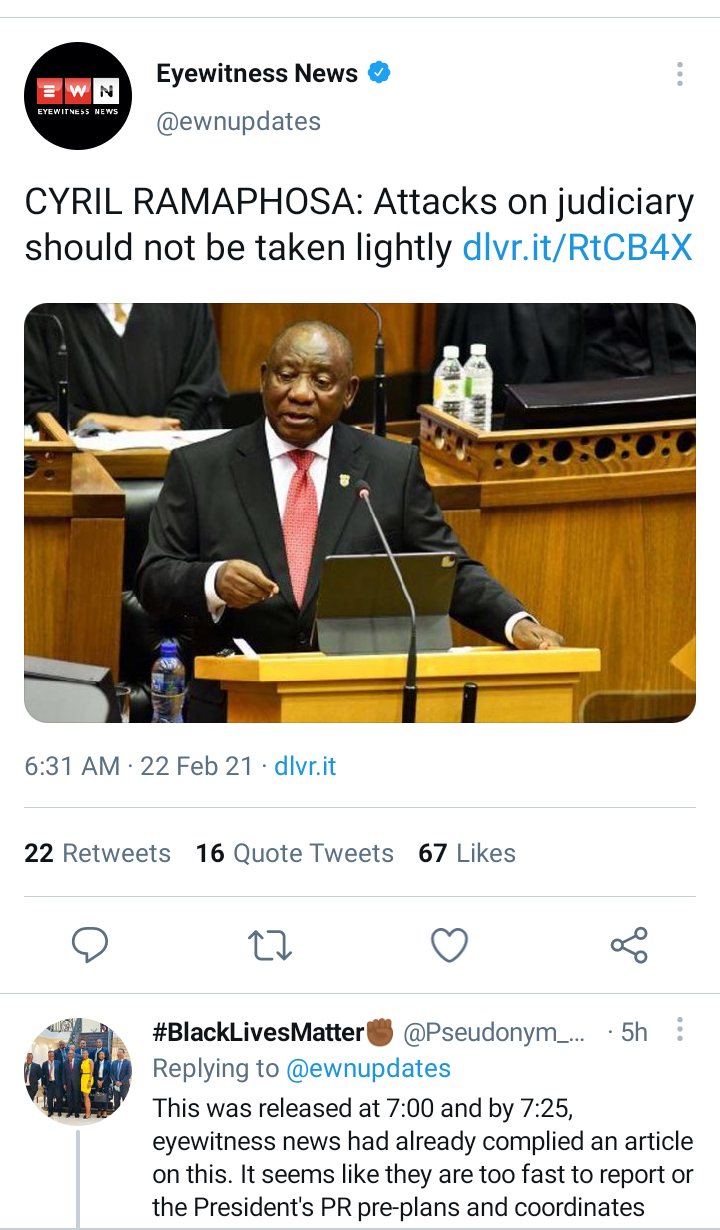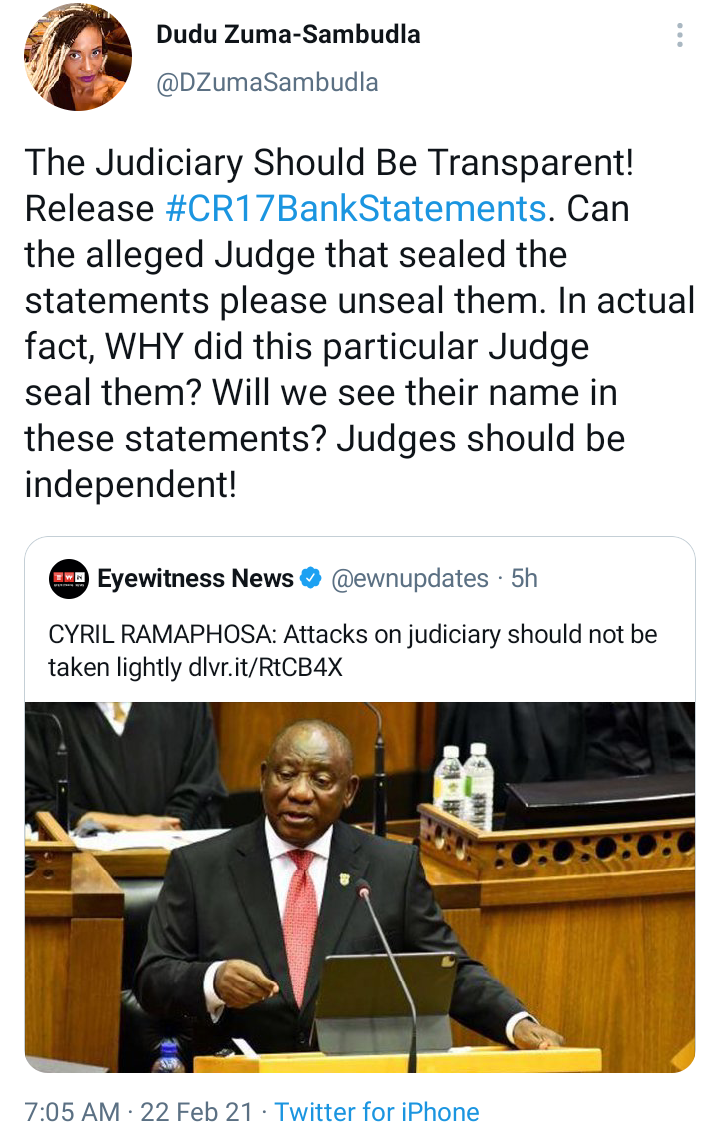 President Cyril Ramaphosa is now careful when talking about corruption these days because, people will tell him to voetsek until he makes the CR17 bank statements public. Zuma's daughter is so eager to prove that President Cyril Ramaphosa could be more corrupt than her father after all. She Tweeted today, "The Judiciary Should Be Transparent! Release #CR17BankStatements. Can the alleged Judge that sealed the statements please unseal them. In actual fact, WHY did this particular Judge seal them? Will we see their name in these statements? Judges should be independent!". She is leaving no stone unturned in making sure Ramaphosa feels her burning Wrath, and anger.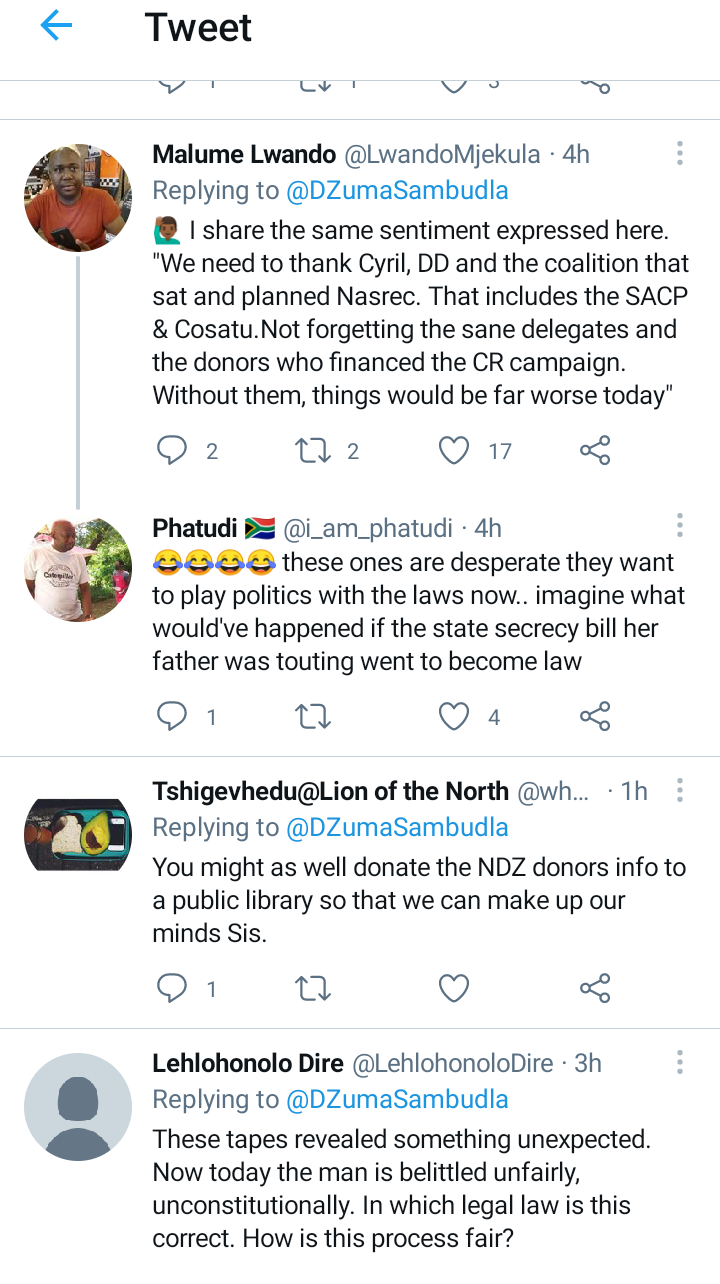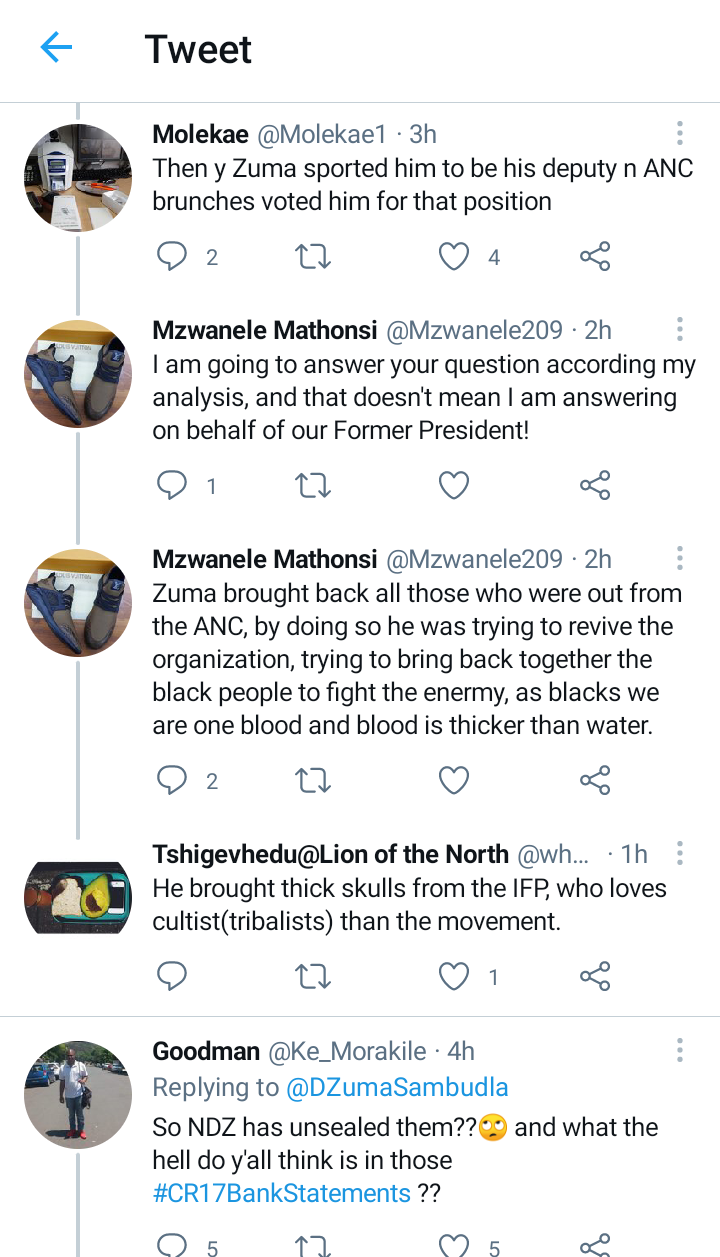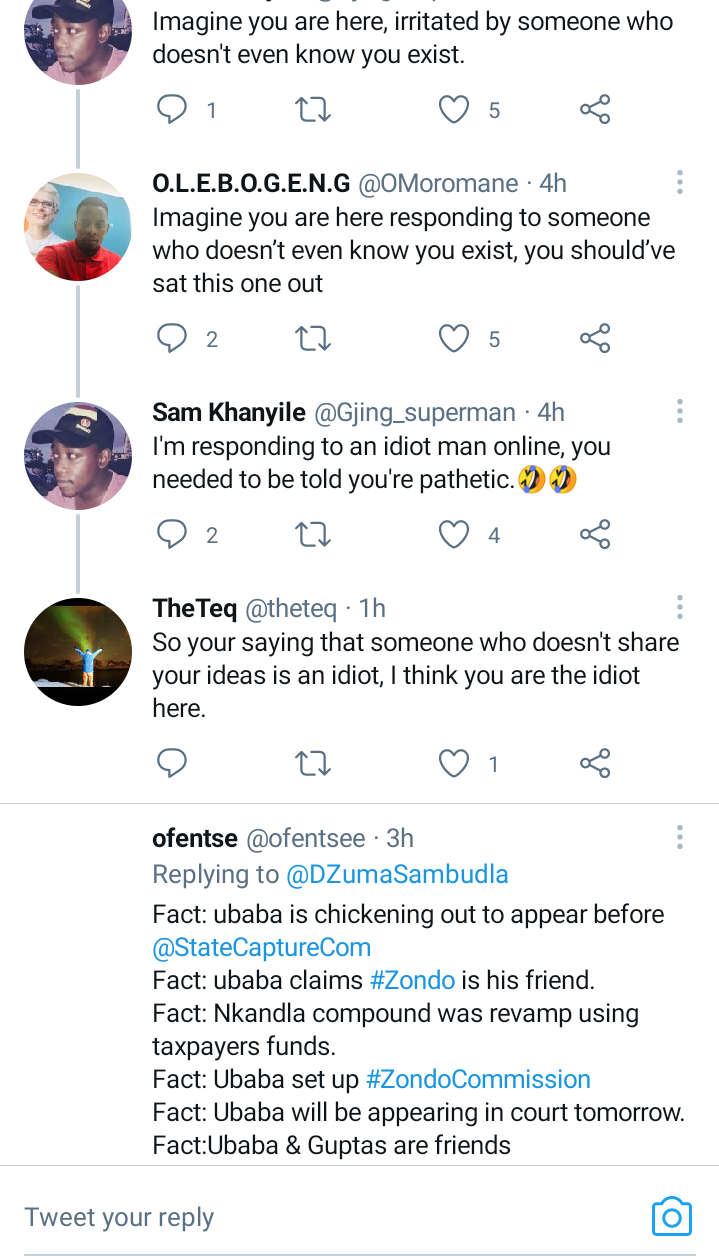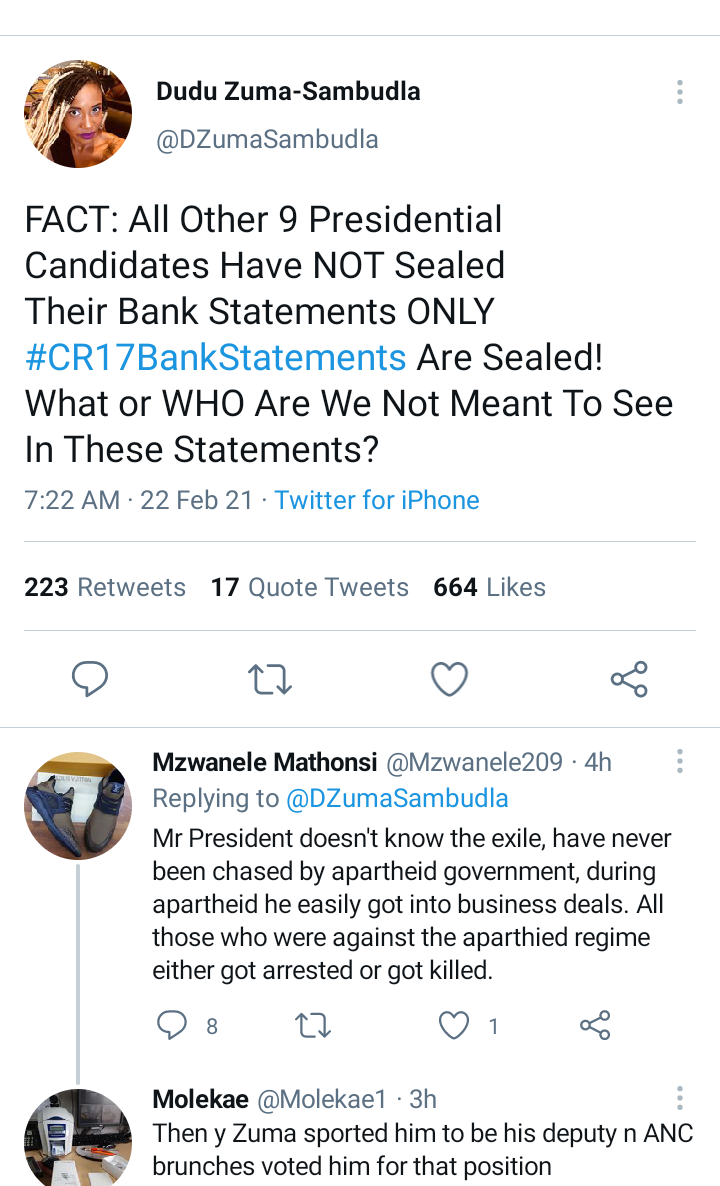 She noted that only president Cyril Ramaphosa hid his campaign funders among other four presidential candidates. Furthermore, she wrote," FACT: All Other 9 Presidential Candidates Have NOT Sealed Their Bank Statements ONLY #CR17BankStatements Are Sealed! What or WHO Are We Not Meant To See In These Statements?". Since the past five days, Duduzile Zuma have allegedly doubled the media attacks she is perpetrating against Cyril Ramaphosa, and she has sworn not to stop until president Ramaphosa do what is necessary.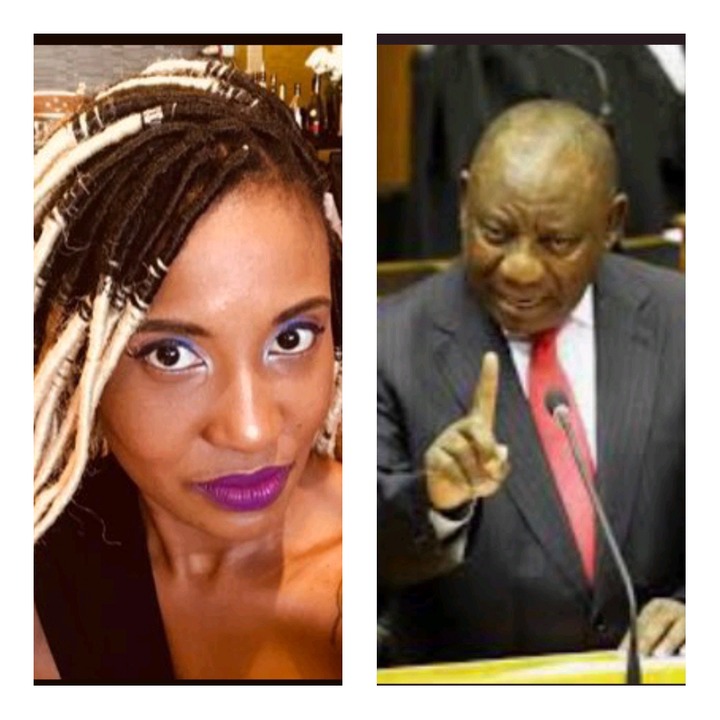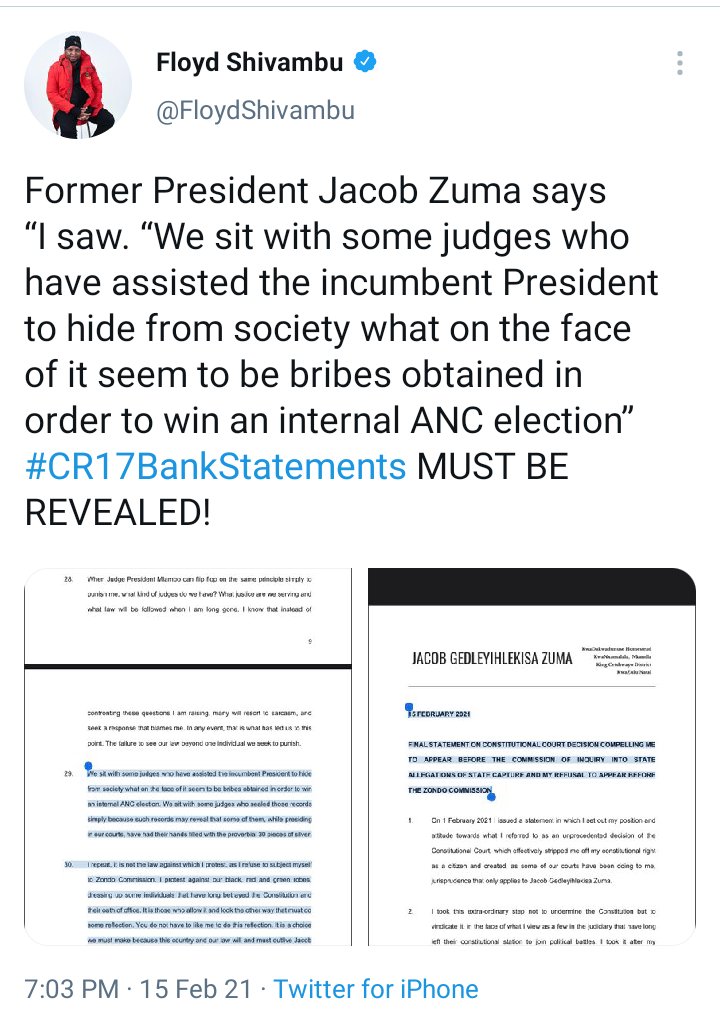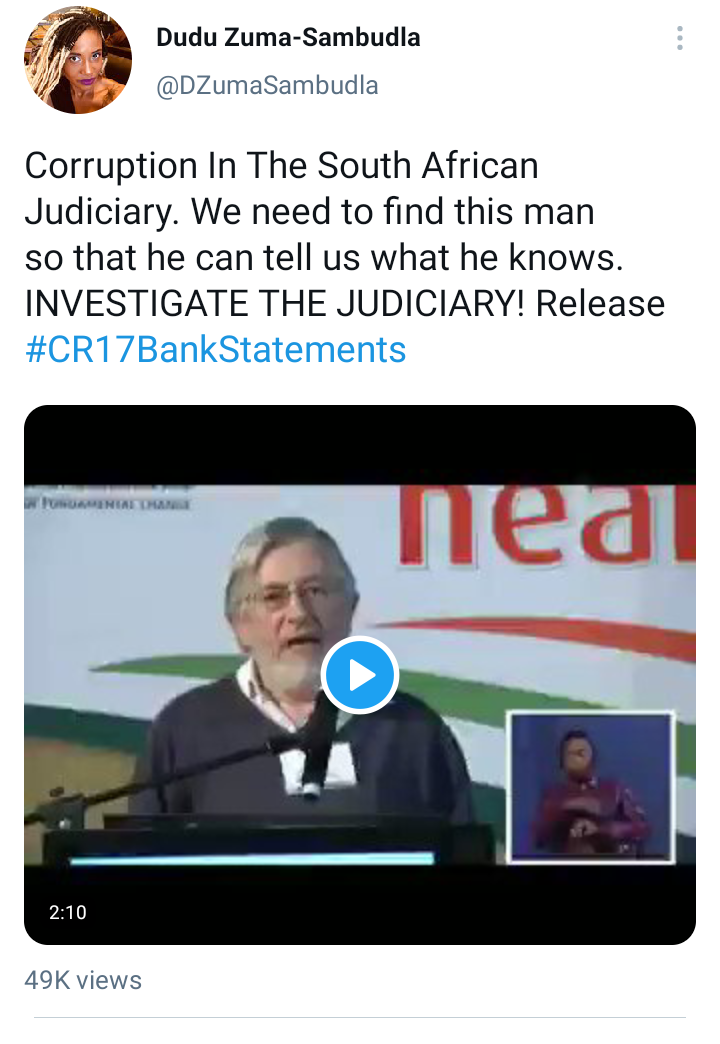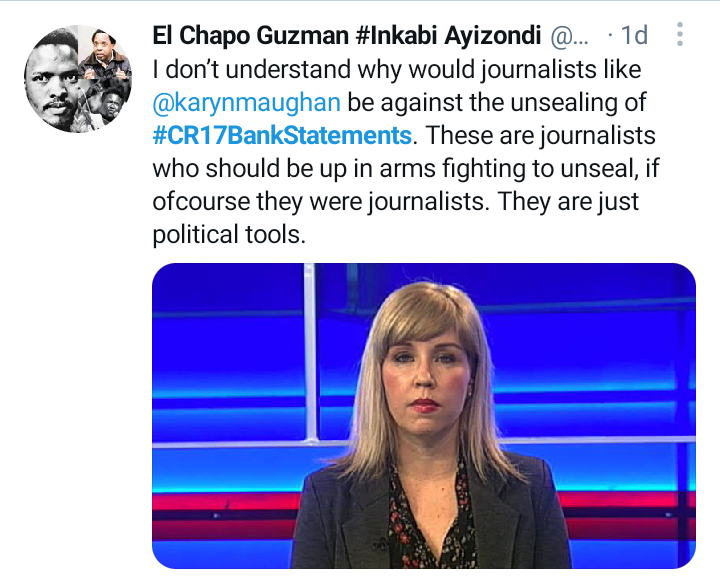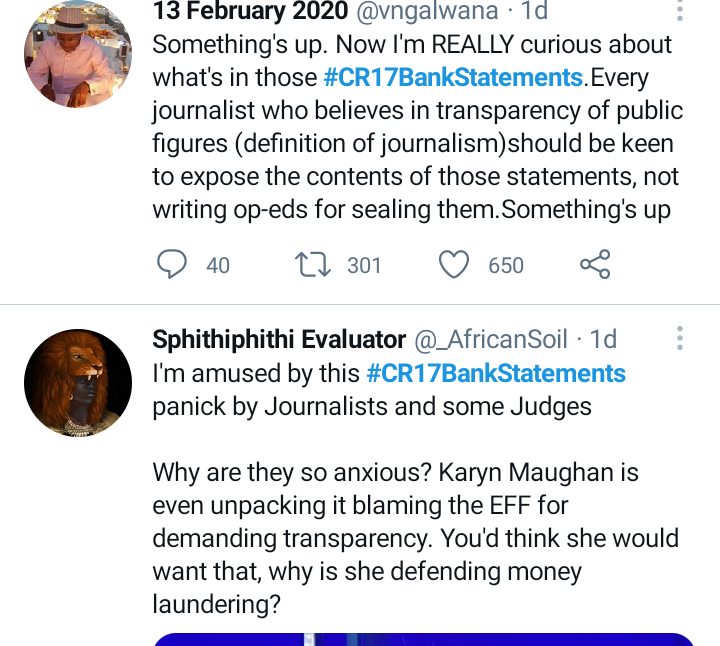 Someone however cautioned Duduzile Zuma against her incessant media attacks on president Cyril Ramaphosa, "Ramaphosa children aren't even in the media attacking your father. But Zuma's children are all over after Ramaphosa,sense of entitlement from this family is worse.What's the difference between you as Zuma's children and Ramaphosa children?". People have labeled Duduzile as being too desperate, urging her to stay away from cases that do not concern her. Another says, "When does this girl even have time to spend with her husband? If she's not trash tweeting Ramaphosa 24/7, then she is at nkandla all over her father". She will probably stop at nothing until she brings president Cyril Ramaphosa down. At least, this is her top priority for now.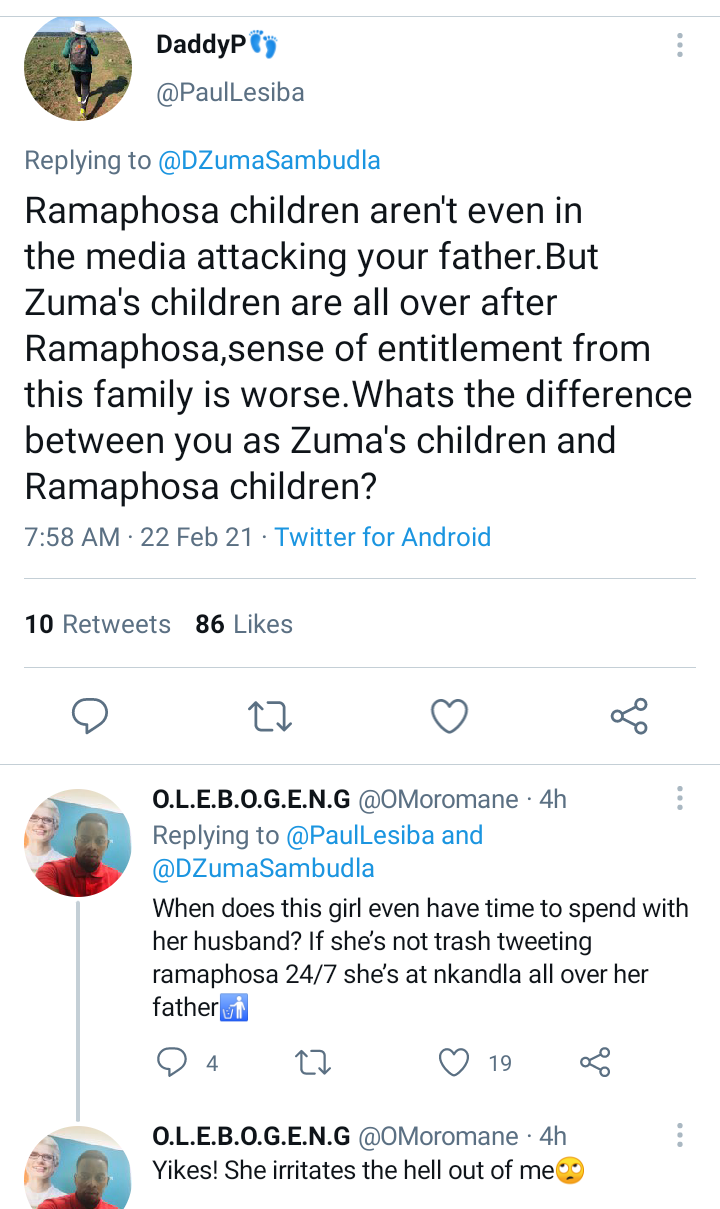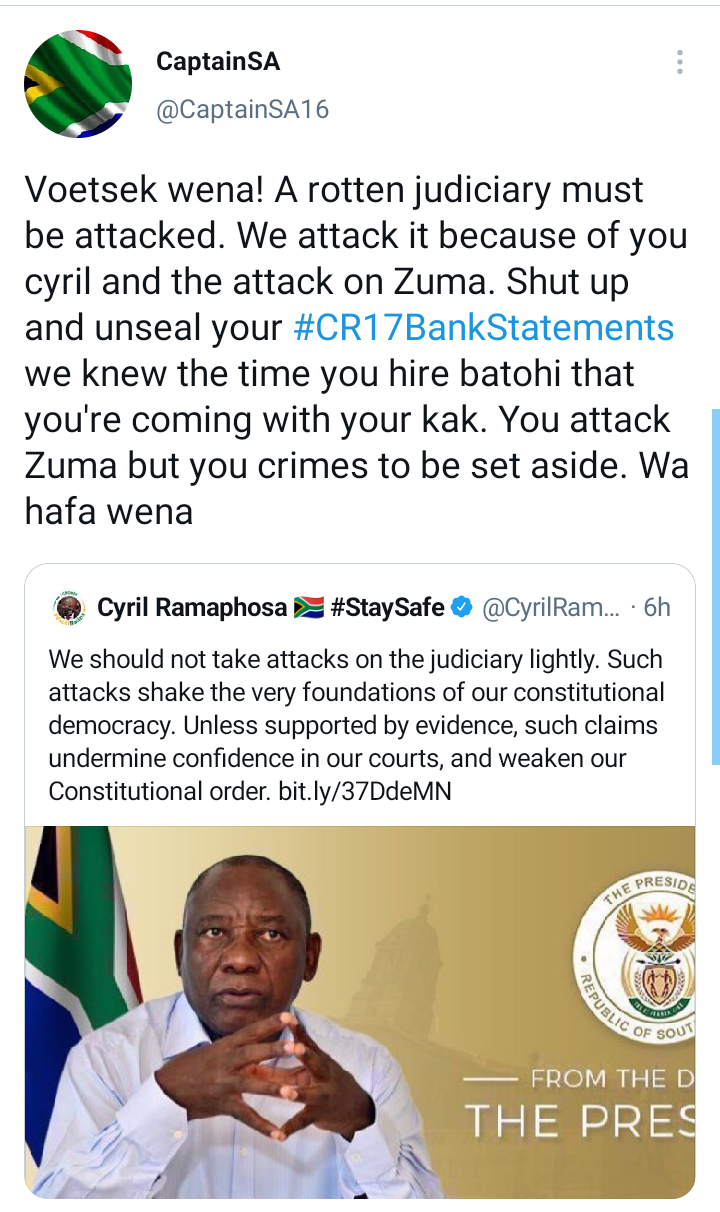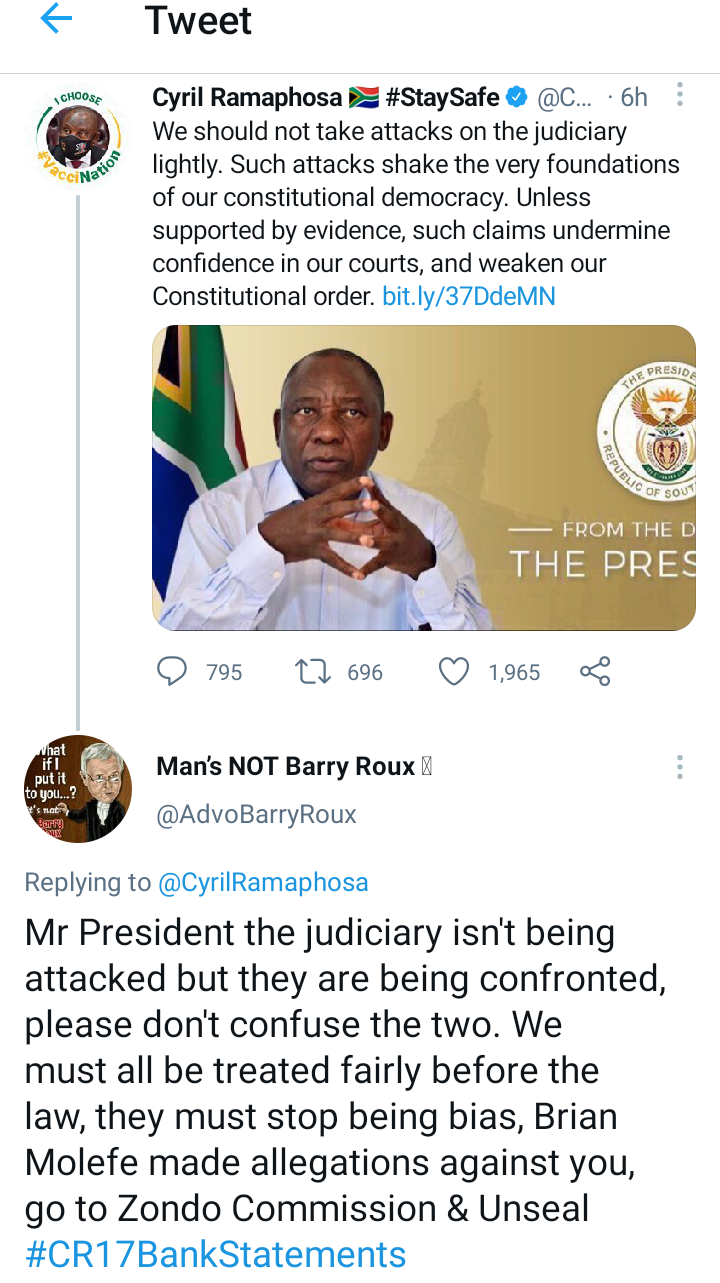 Content created and supplied by: Anabelblog (via Opera News )