Simeon Grindrod have turned to the number one critic of President Cyril Ramaphosa, as he revealed reasons why the president should be dragged to Zondo inquiry commission to answer questions regarding Eskom. Recall that before now, Mr Grindrod have often said that President Cyril Ramaphosa cannot be totally innocent of all the accusations against ex-president, Jacob Zuma since he was the vice president then. Simeon went ahead to release this information, "Cyril Ramaphosa was Chair of Optimum coal & a BEE partner to Glencore via Shanduka in 2012 when Eskom was paying Billions for 'unjustifiable' coal contracts.
He was also in charge of Eskom 'war room' later.
So why was Ramaphosa not one of Zondo's first witnesses in 2019? "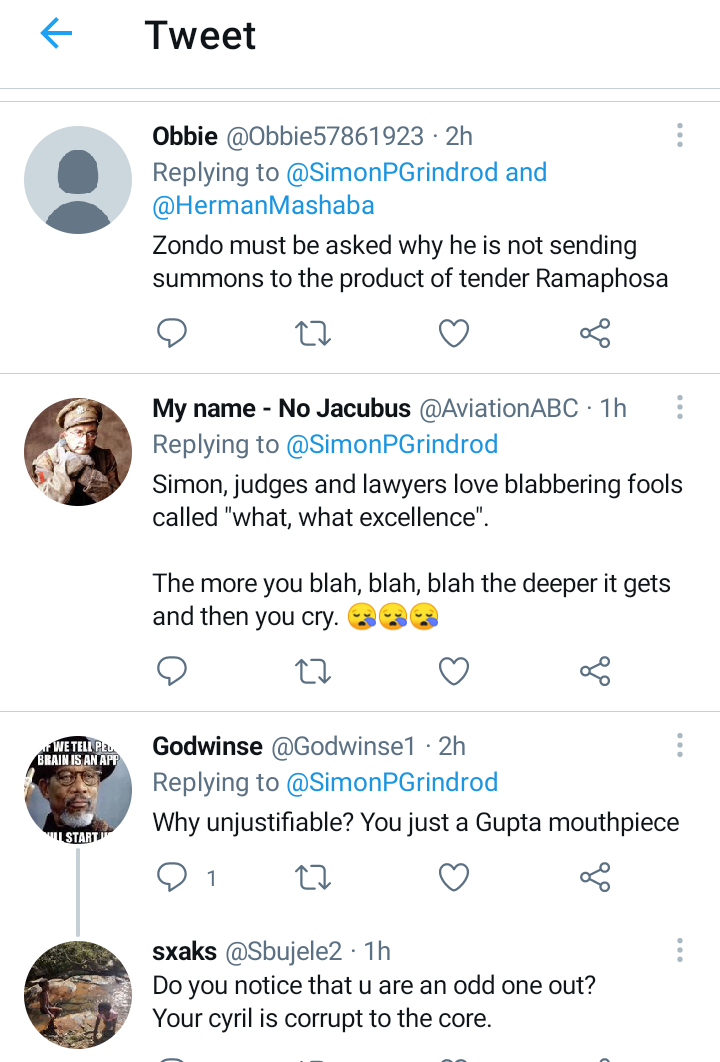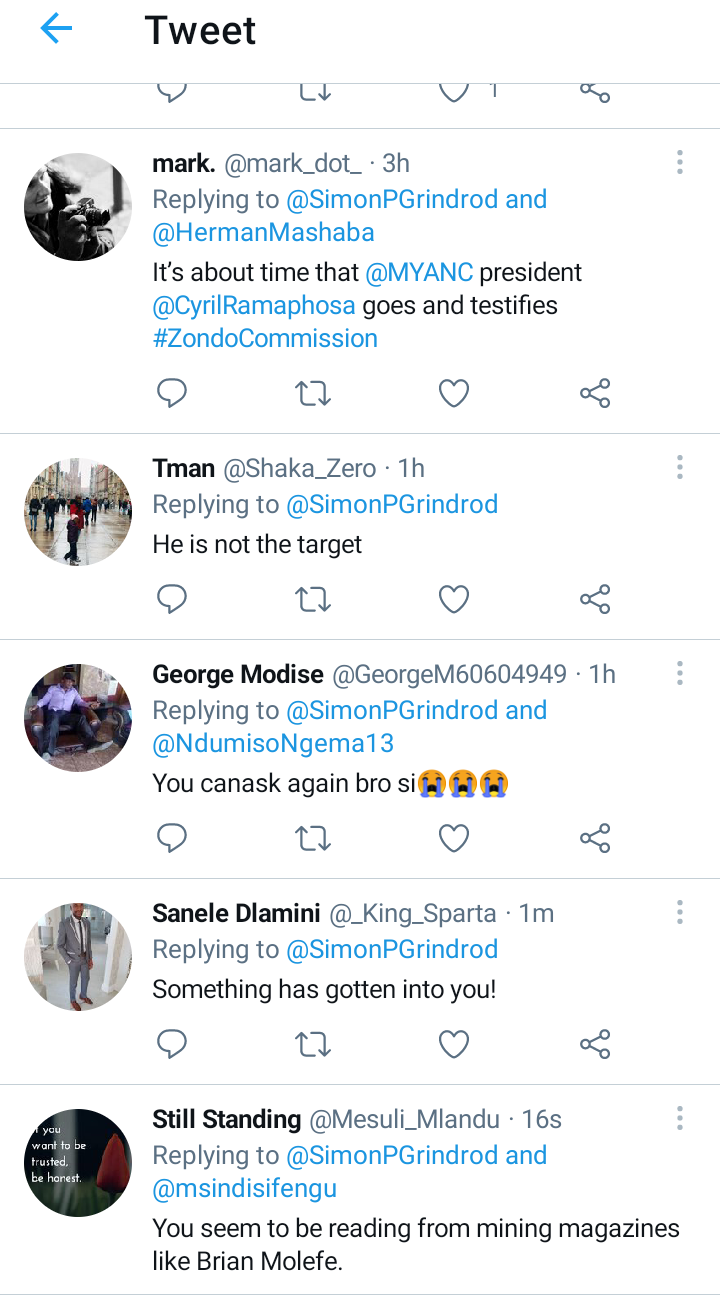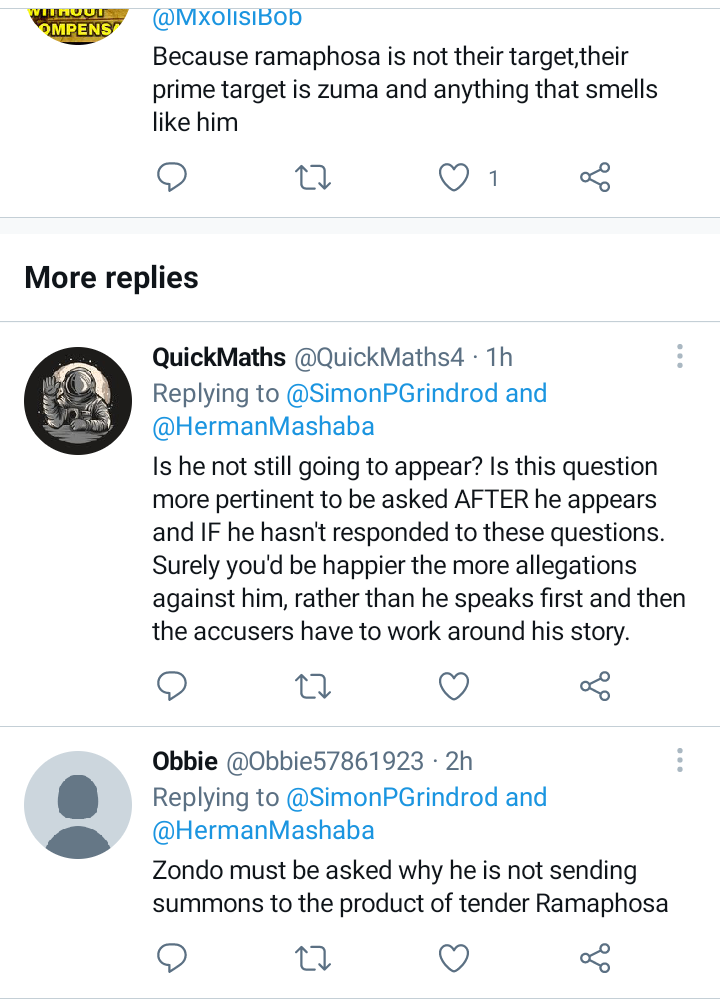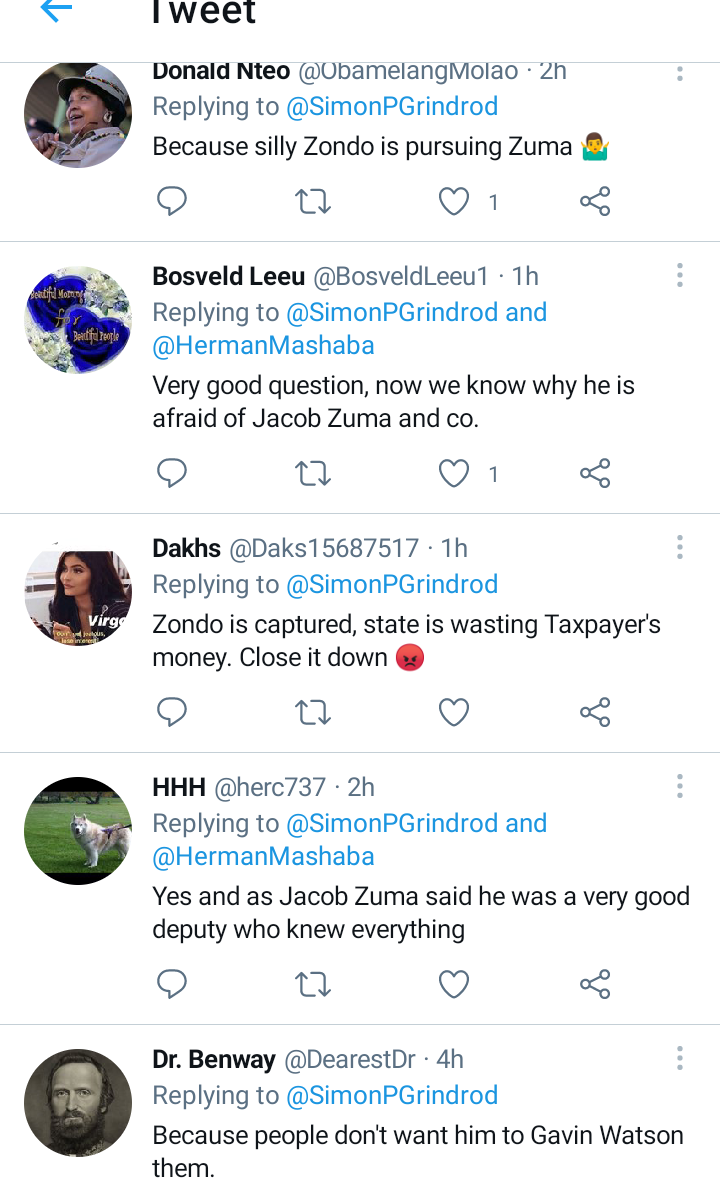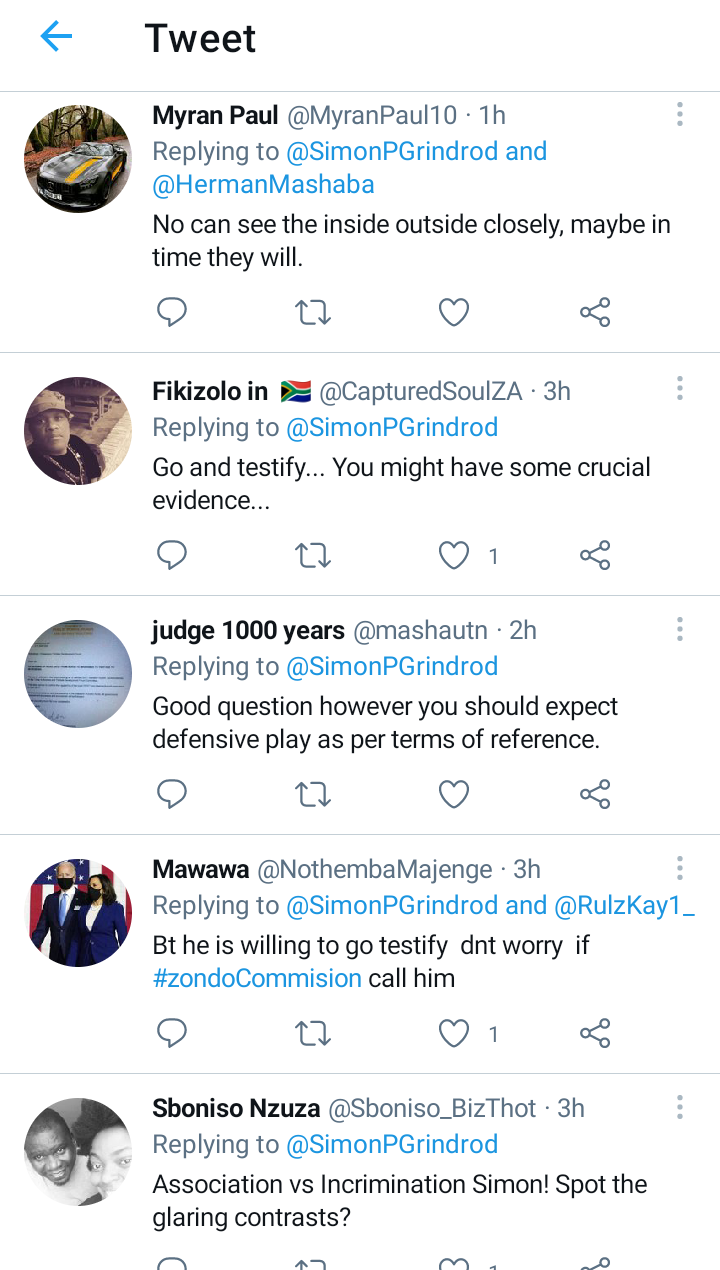 Many people believe that Jacob Zuma is being victimized, and that Zondo Commission is just to settle ANC factions, and not necessarily to probe corruption. Even Jacob Zuma's daughter had revealed that the Zondo inquiry commission was established to remove her father from office, and now since they have succeeded in removing him from office, they should allow the old man to stay in his retirement peacefully. Someone else supported that Cyril Ramaphosa Should appear before the commission too, "Cyril will appear as the ANC president. He must be called to explain the allegations made by Brian as the chair of war room. He was representing the mining cartels not the ANC".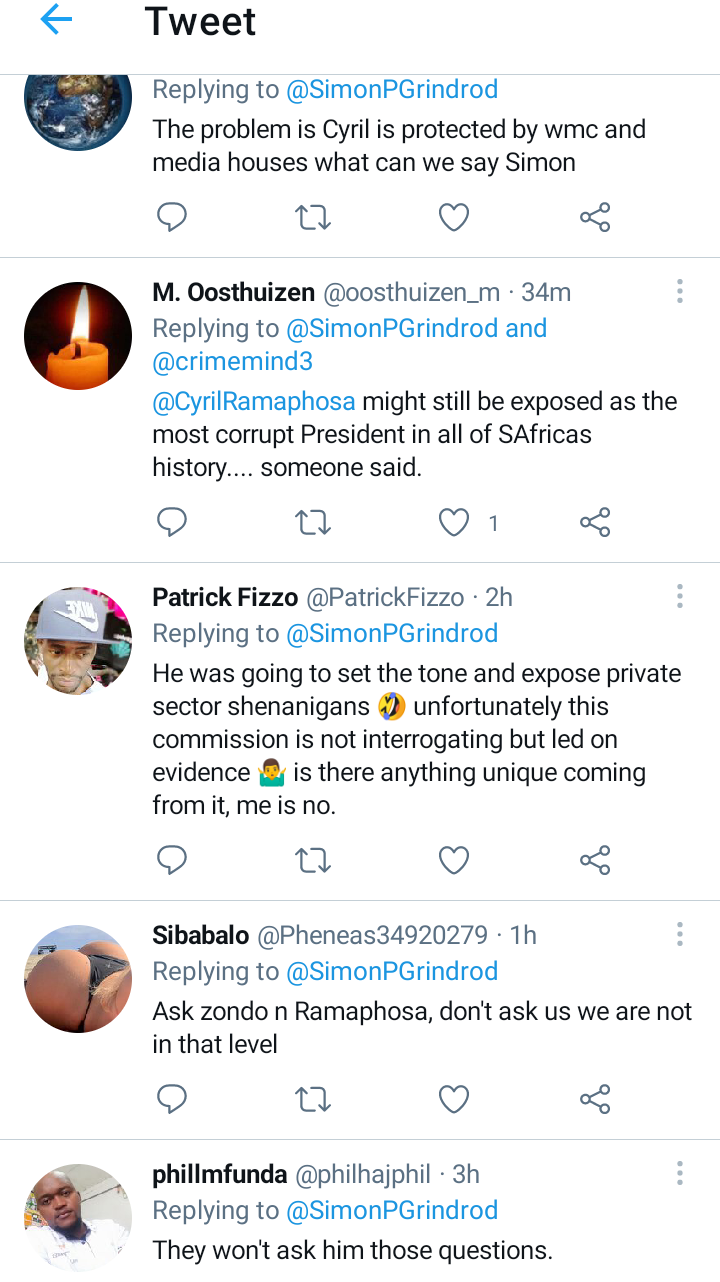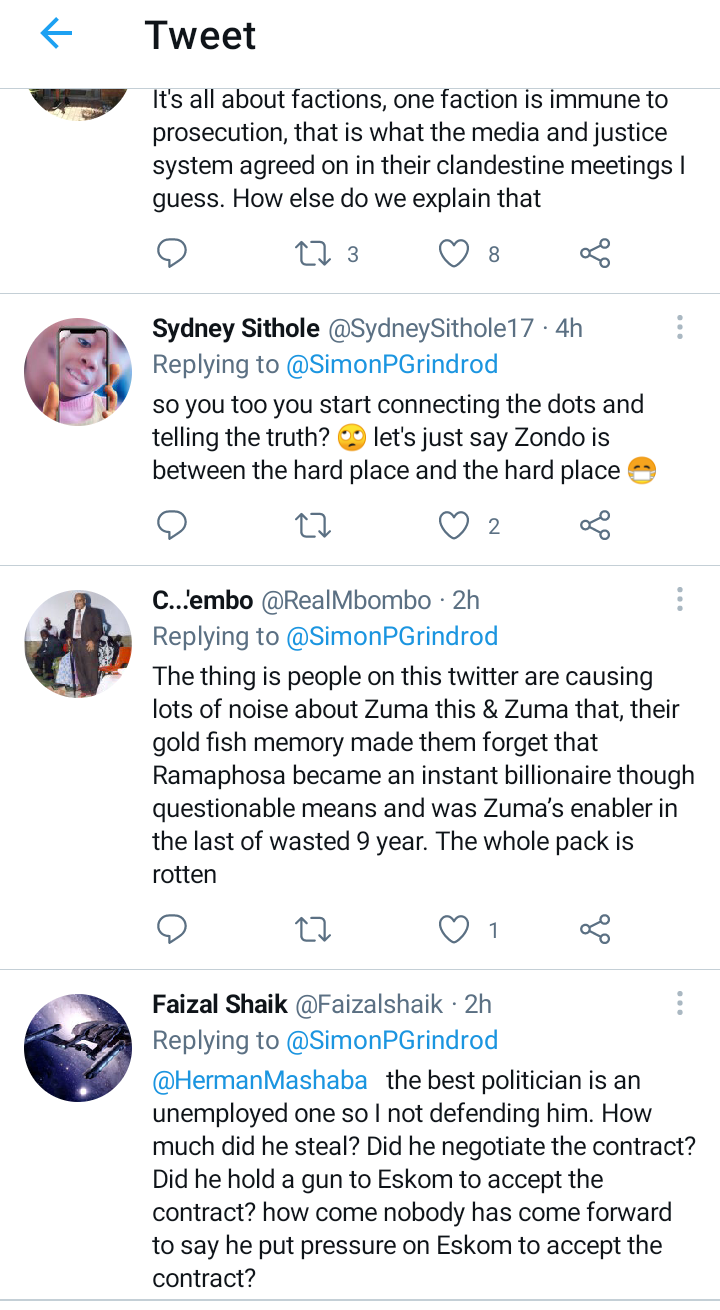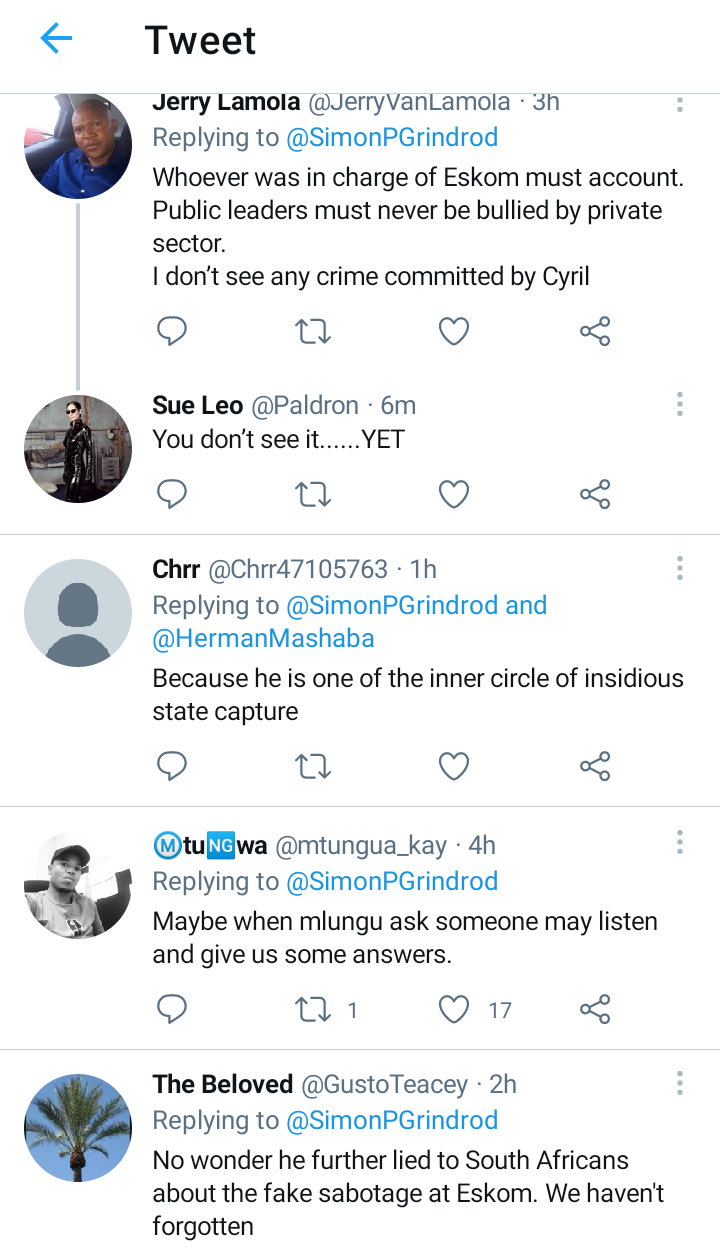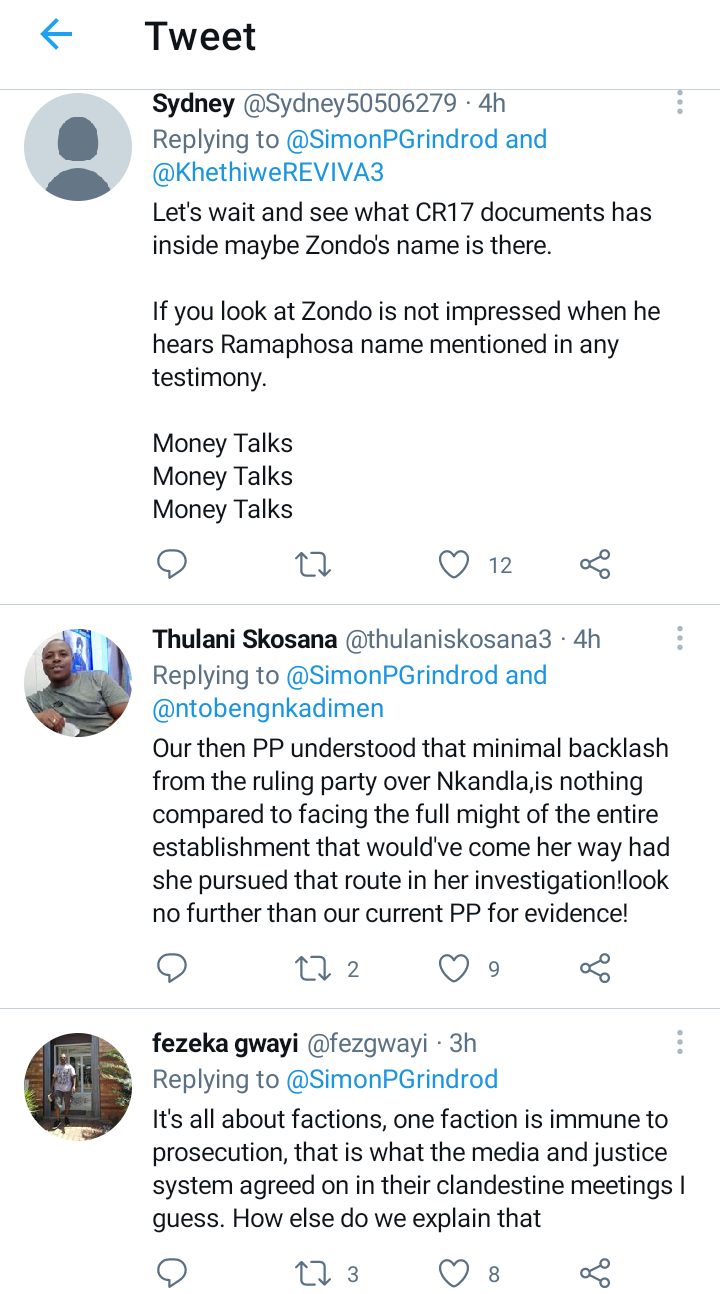 Another person said that Jacob Zuma appointed several people to duties, and asked why Jacob Zuma is the only one being dragged about. She wondered what the ANC will gain by sacrificing the former president to Zondo for the sin of the whole ANC members, past and present, "I just have to agree with your view. I have also been thinking that people who President Zuma assigned duties to, are the ones who were deliberately engaging in corrupt deals in order to discredit If we look deeper in the past we may find that @CyrilRamaphosa was part of the sabottage of state institutions that he is now claiming to fix. Wearing his business hat he tried to hurt the state for private gain. If he cares about his legacy at all there is much to put right".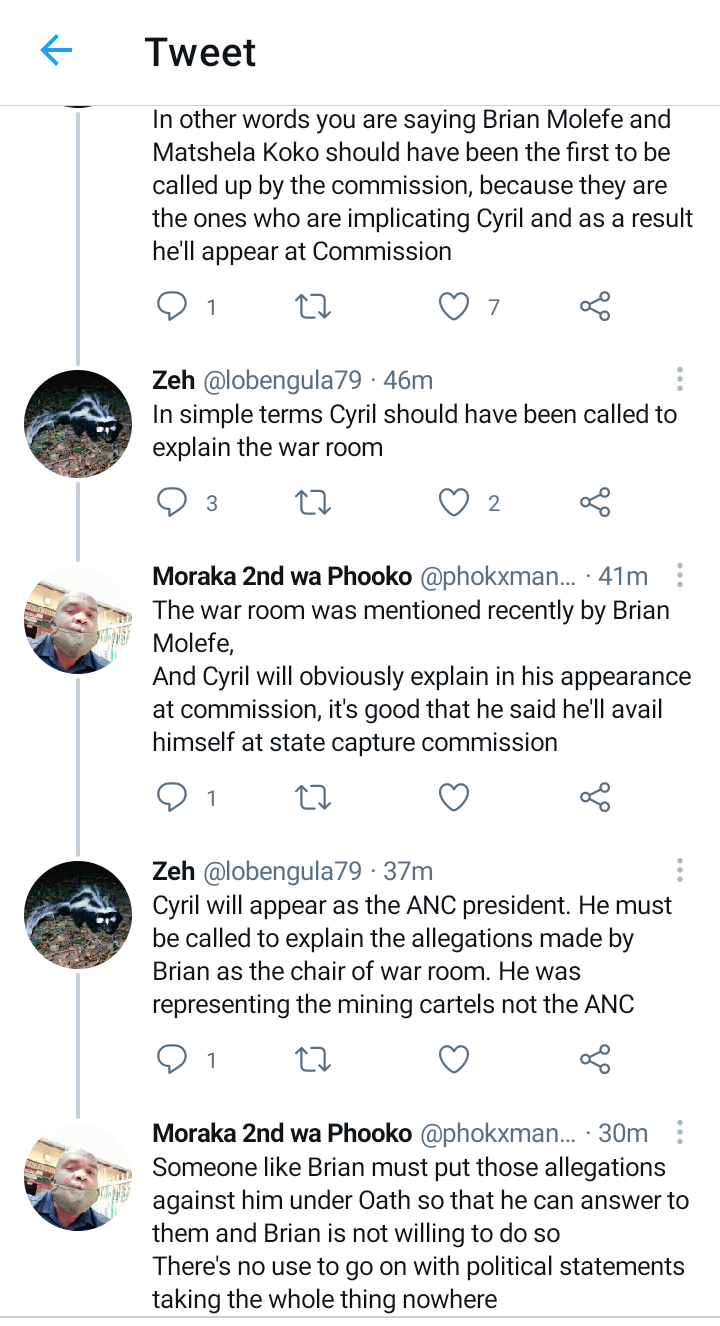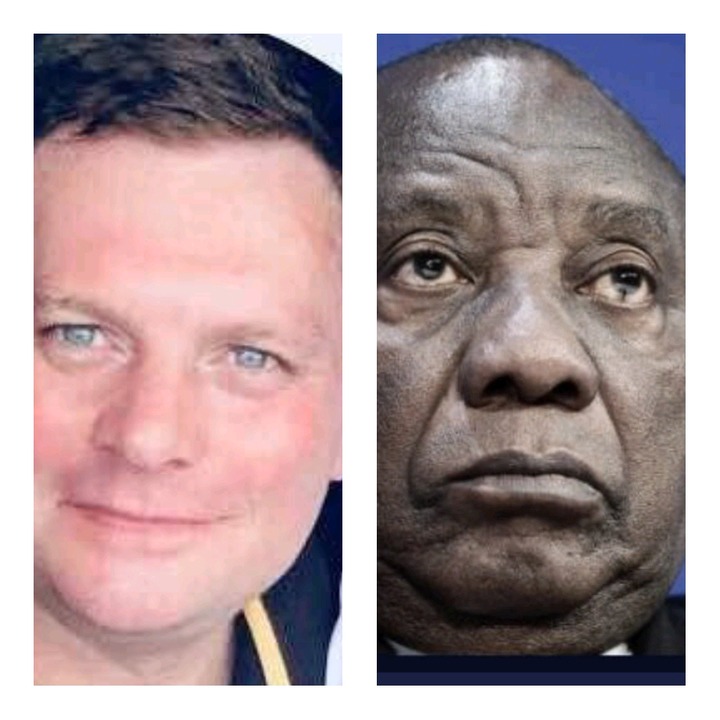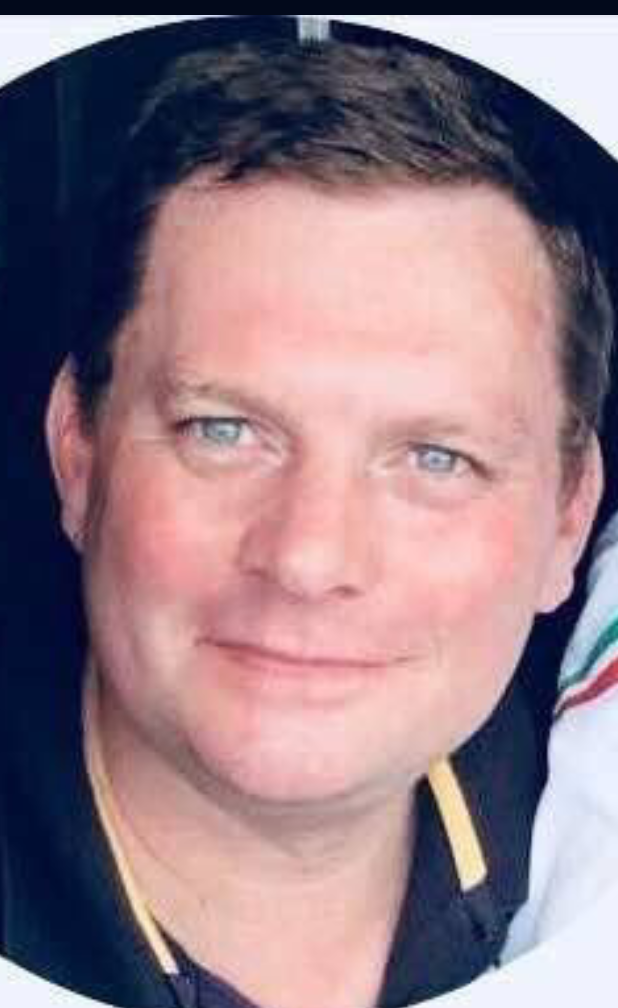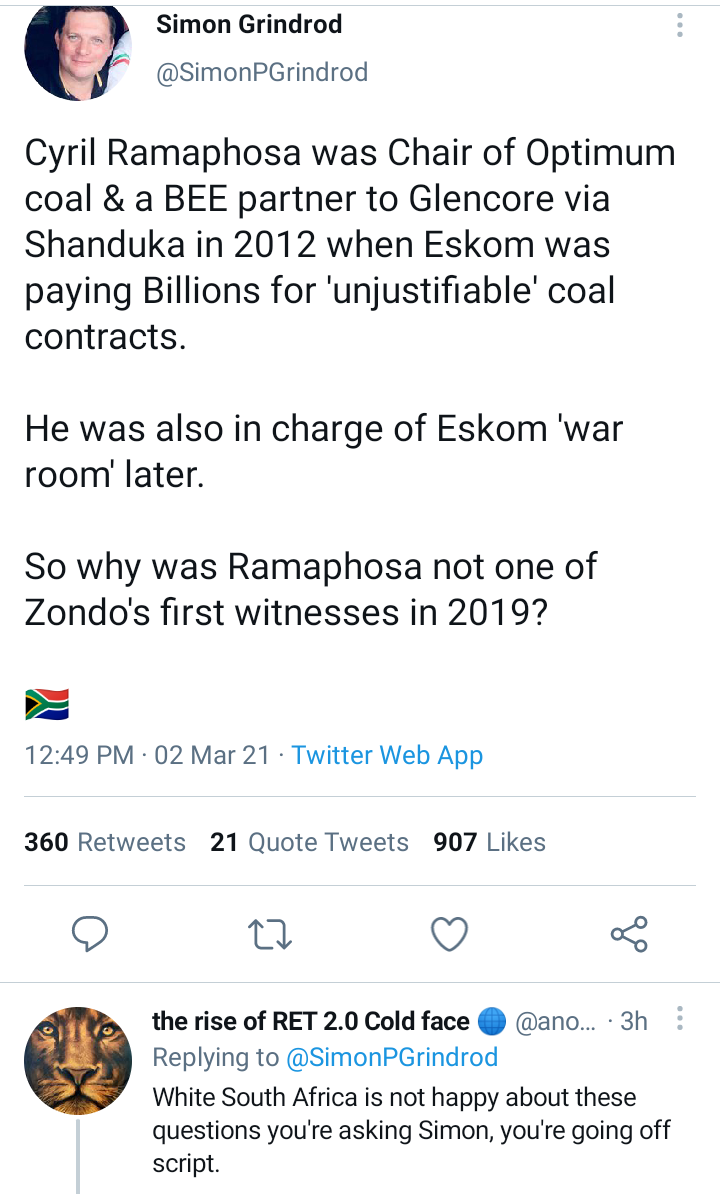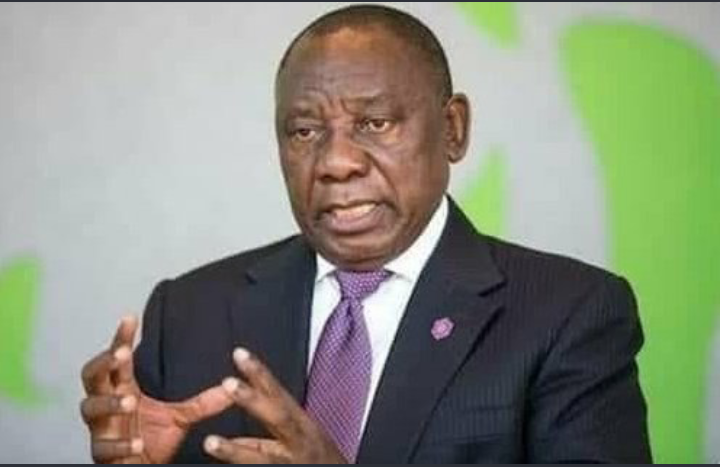 Someone asked how president Cyril Ramaphosa could have become a billionaire instantly if not his involvement, "The thing is people on this twitter are causing lots of noise about Zuma this & Zuma that, their gold fish memory made them forget that Ramaphosa became an instant billionaire though questionable means and was Zuma's enabler in the last of wasted 9 year. The whole pack is rotten, @HermanMashaba the best politician is an unemployed one so I not defending him. How much did he steal? Did he negotiate the contract? Did he hold a gun to Eskom to accept the contract? how come nobody has come forward to say he put pressure on Eskom to accept the contract?". They are now calling for Ramaphosa to also appear before Zondo Commission and not merely convince Jacob Zuma to submit himself.
Content created and supplied by: Anabelblog (via Opera News )