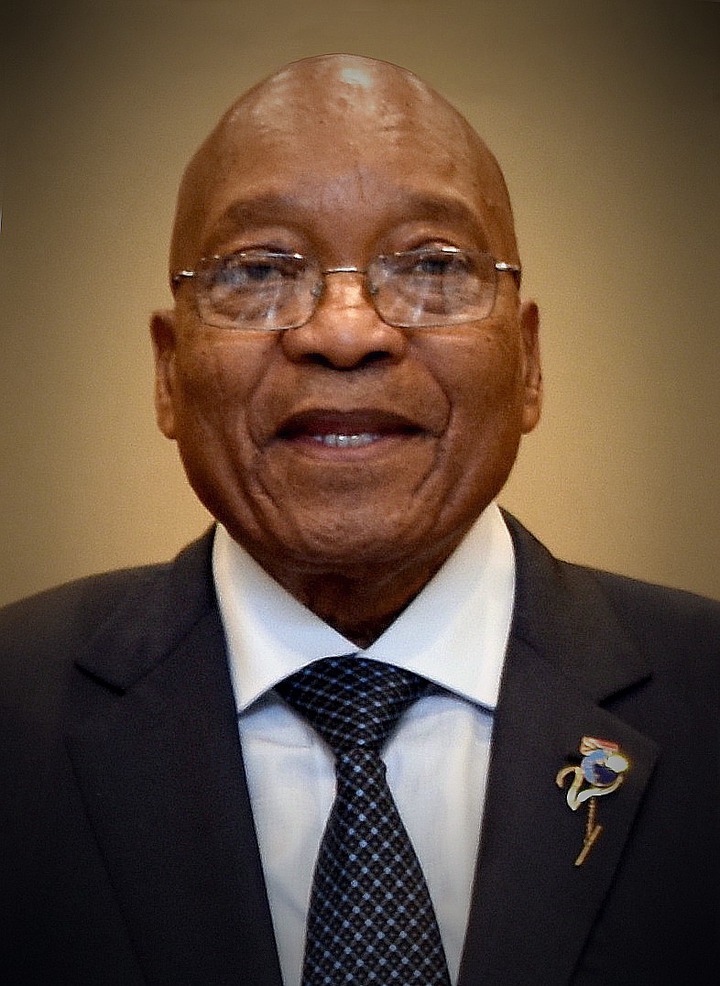 It seems like The New Dawn is trying to erase the history of former president Jacob Zuma's nine wasted years.
It was noted earlier today that in the government's website, the achievements and milestones which happened during his tenure were deleted.
Luckily, some already kept these for the public to see what really happened during his reign.
The Twitter streets started storming out with a #IBenefitedUnderZuma.
Which by the look of this, most of the people under this hashtag claiming to have benefited are the black South African youth.
Some talking about the success of the projects done under his term.
To some, being able to get free education tp complete their qualifications using the National Student Financial Aid Scheme[NSFAS] and being able to find jobs after graduating.
Before reading Zuma's Achievements and milestones below, here's what some tweeps are saying under the #IBenefitedUnderZuma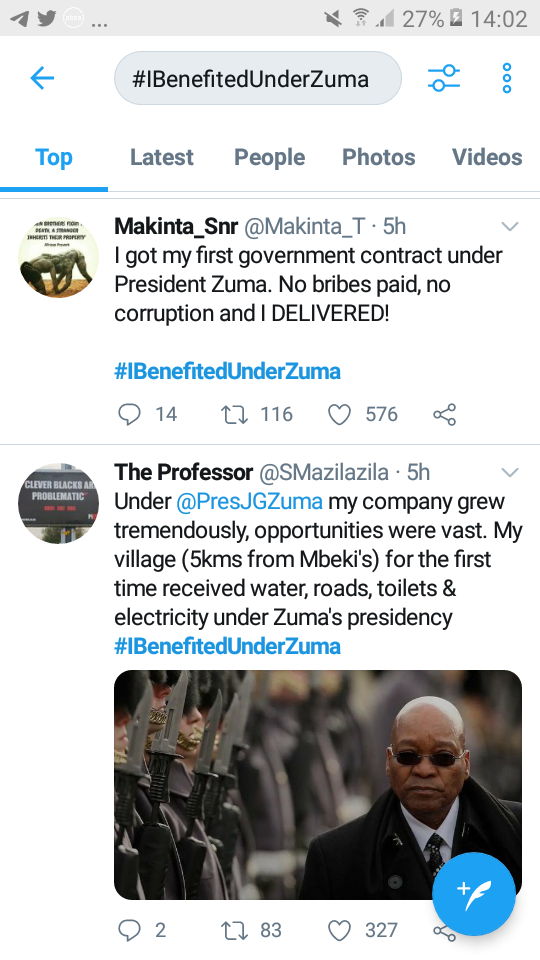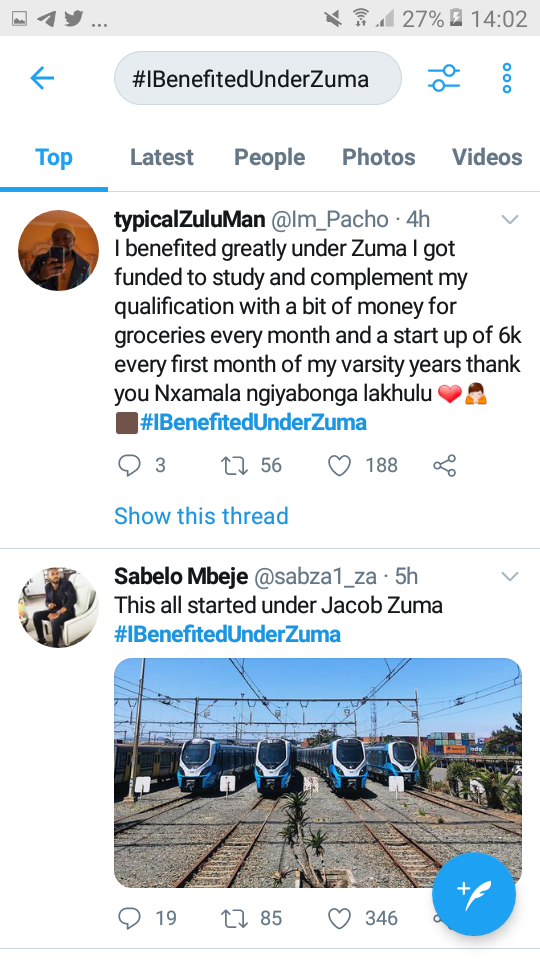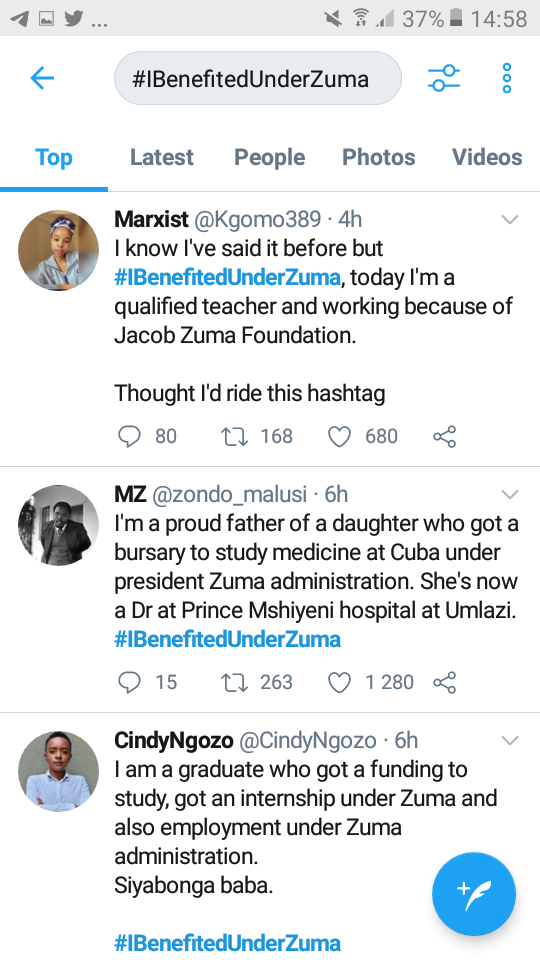 With NSFAS sinking ship, some may not have the opportunity to say what has been said above with this new administrative South Africa have under the New Dawn.
Besides all, here are the Zuma's achievements and milestones: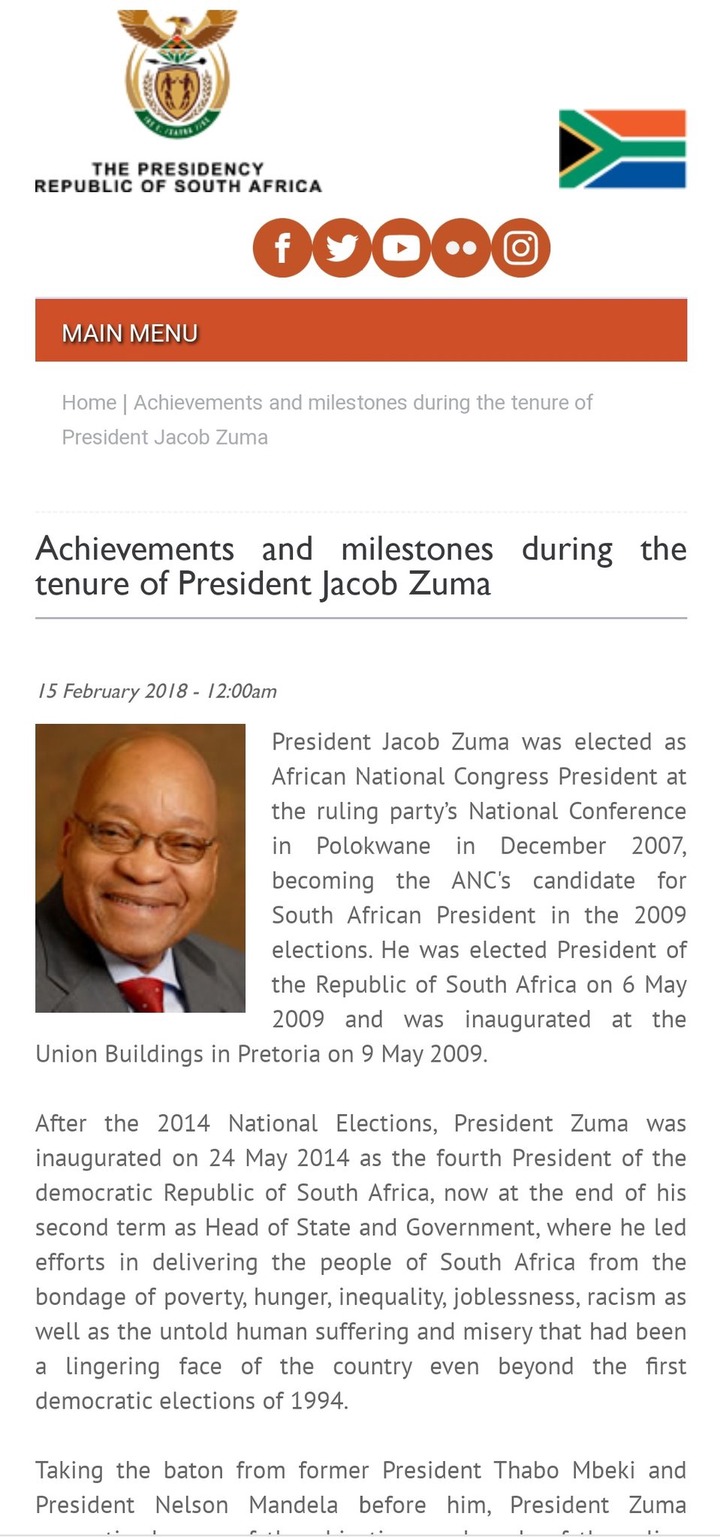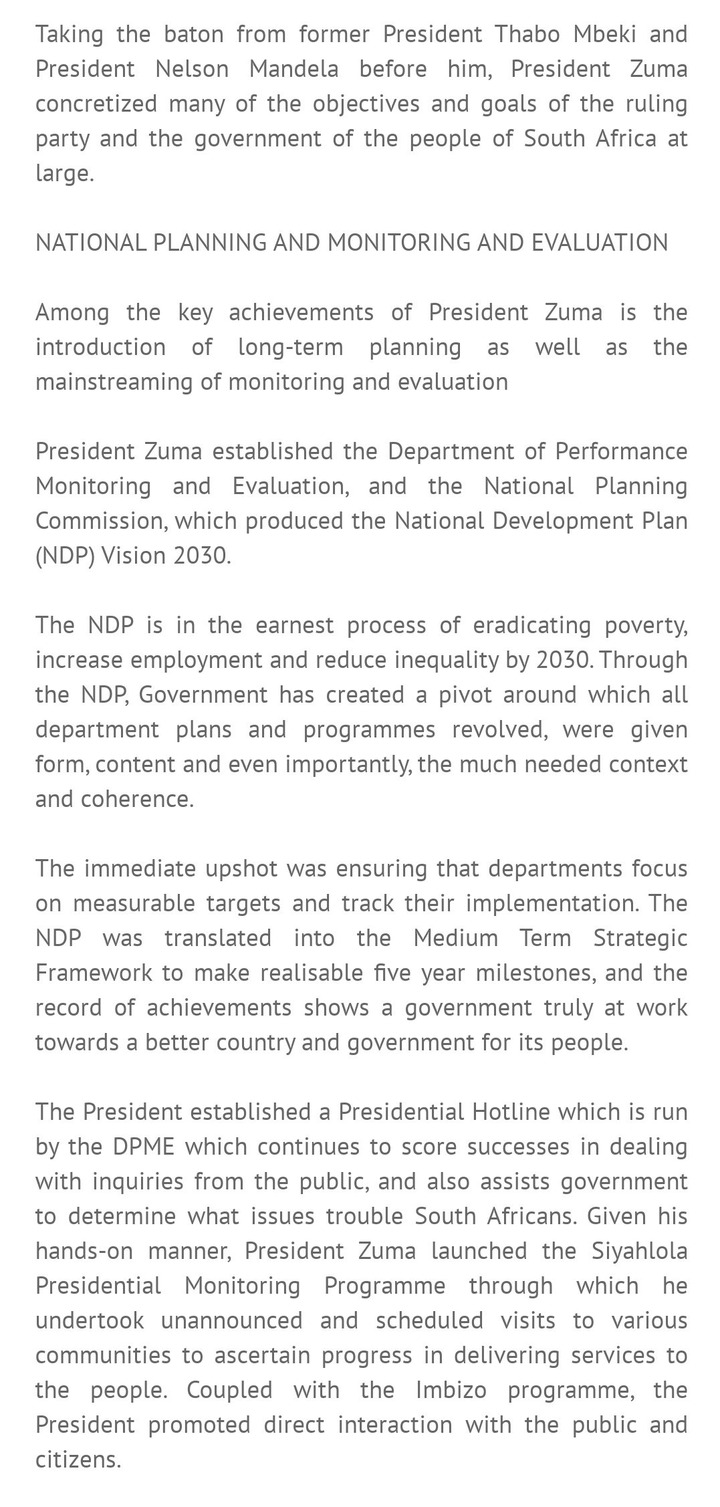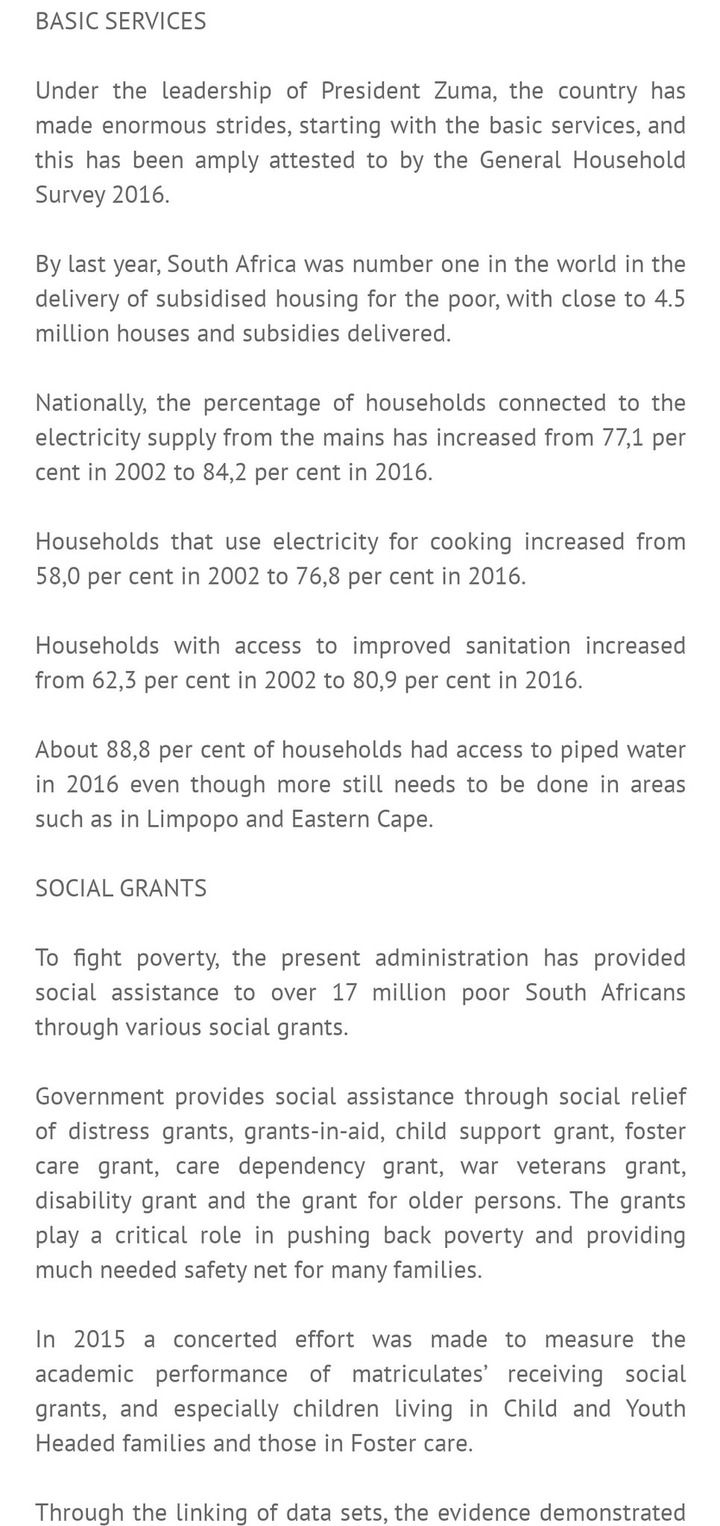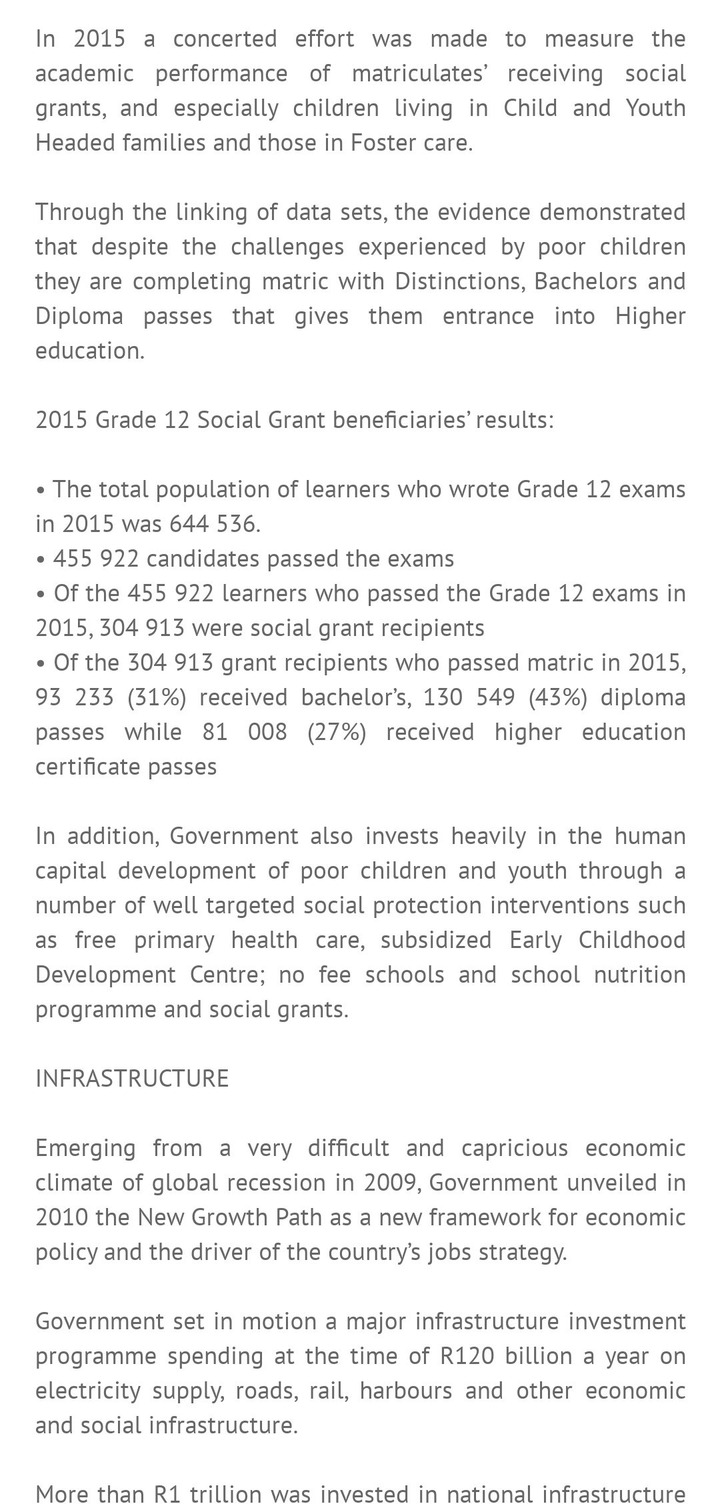 It seems like the nine wasted years were beneficial to the people of South Africa, do you agree?
Share your view bellow by commenting.
Content created and supplied by: Zero-One-Five (via Opera News )