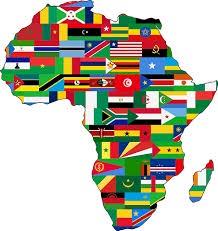 The world's economic system is moving into a whole new phase and needs this period to restructure the industrial situation, to break the power of unions, to weaken them so that they can replace men and women with robots thus moving in computerized production facilities. More can be produced with fewer people, some industries producing twice as much with much smaller numbers. Some factories in the rich countries are producing 1300 cars a day with a total employment of 67 people.
We (African people) are facing a future that requires that we get serious about education. Very serious!
It is fairly known that the African continent is well endowed with mineral resources. And under proper leadership the African continent can produce more food to feed its people. However, with all the mineral resources at the African continent disposal, the African continent remains largely underdeveloped.
The African youth who have recently graduated should ask themselves hard questions: Why is it that they (African countries) haven't developed a large number of business class people? Why can't the African continent exploit its mineral resources to advance the agenda of the continent? Why are other countries enrich themselves over African mineral resources, while the African continent remains poor and destitute?
This is what our education should be all about. It should be about taking and making serious decisions. This generation of children, must be the one that makes decisions. African children must be prepared mentally and their character must be developed so that they can make these major decision.
Content created and supplied by: Mighty101 (via Opera News )