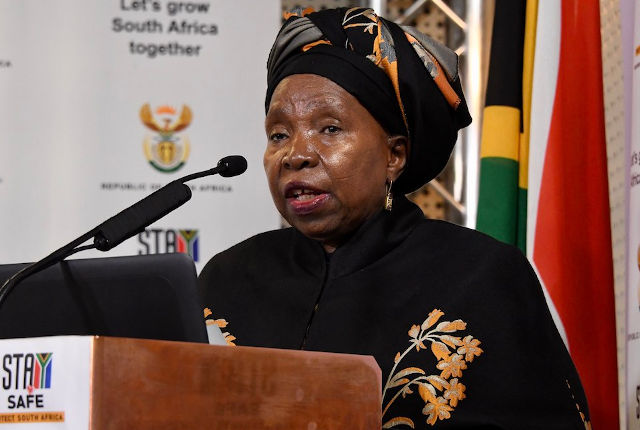 People are only hoping to be informed about the way foward since the vaccine has touched down the soil of South Africa, but seems like citizens will be delivered into the table of the news that are familiar to them.
The cabinet has today came together, to reach the final decision on the way foward. Citizens should remember that this virus has not yet died, it's still with the world.
It is no secret that Cooperative Governance and Trafficking Affairs (Cogta) minister is the bearer of the news that shakes Mzansi around. Dlamini-Zuma is expected to officially gazette the extension of the lockdown in the coming days.
According to the latest statement issued today, the cabinet has decided that the state of disaster will continue until 15 March. This extension has left many people unhappy.
What worried prior the most is that as far as the lockdown restrictions are concerned, the government turn to decide on their behalf to what is right or wrong for them.
Since the start of the lockdown nothing has driven people to share their angry opinions online, as the prohibition of alcohol is concerned.
It is no secret that the country cannot wait for the day the news break, that people can now go back to living their normal lives, because the pandemic has changed a lot of things, leaving many unemployed and retrenched.
Source: https://www.google.co.za/amp/s/businesstech.co.za/news/government/467242/government-extends-south-africas-state-of-disaster-by-another-month/amp/
Content created and supplied by: ArthurM (via Opera News )