Some foreigners on Twitter are worried that the high unemployment rate in South Africa will also affect them, and many of them on social media have declared their readiness to leave. However, many of them lambasted South Africans, saying that joblessness is not their problem but laziness. Nevertheless, many South Africans have expressed joy that some foreigners have indicated interest to leave, they are also persuading those who are yet to make up their mind to think along the same line and make moves to also go.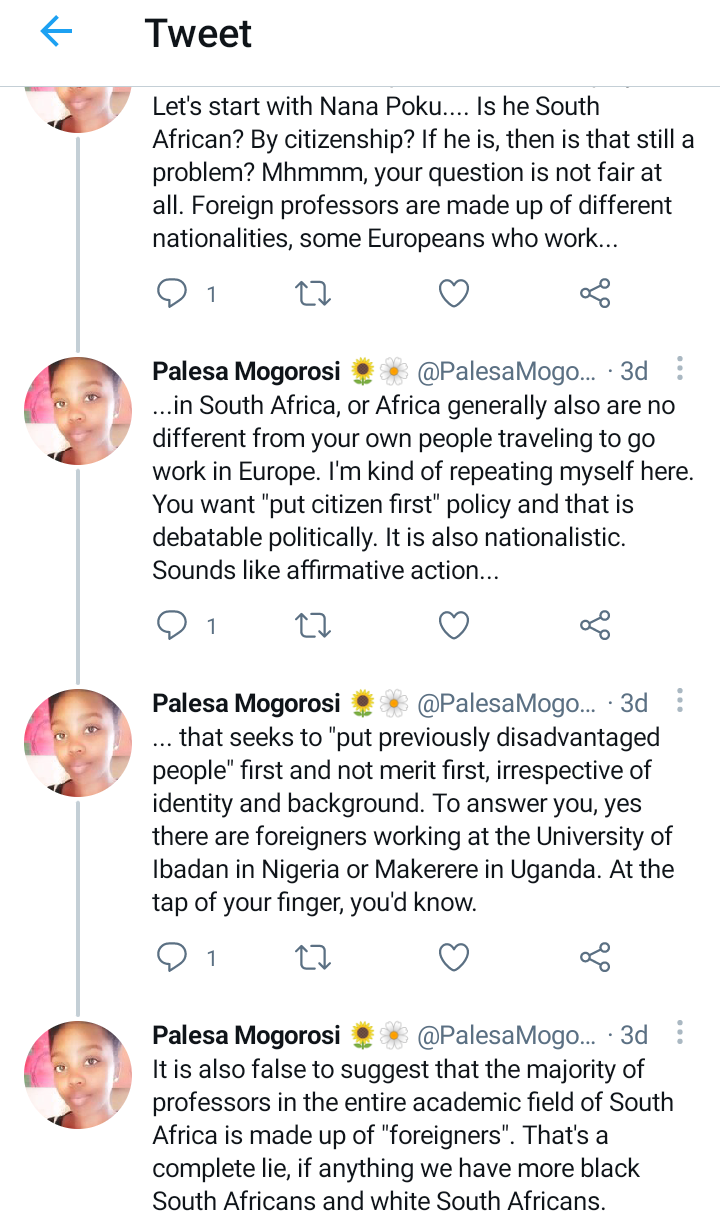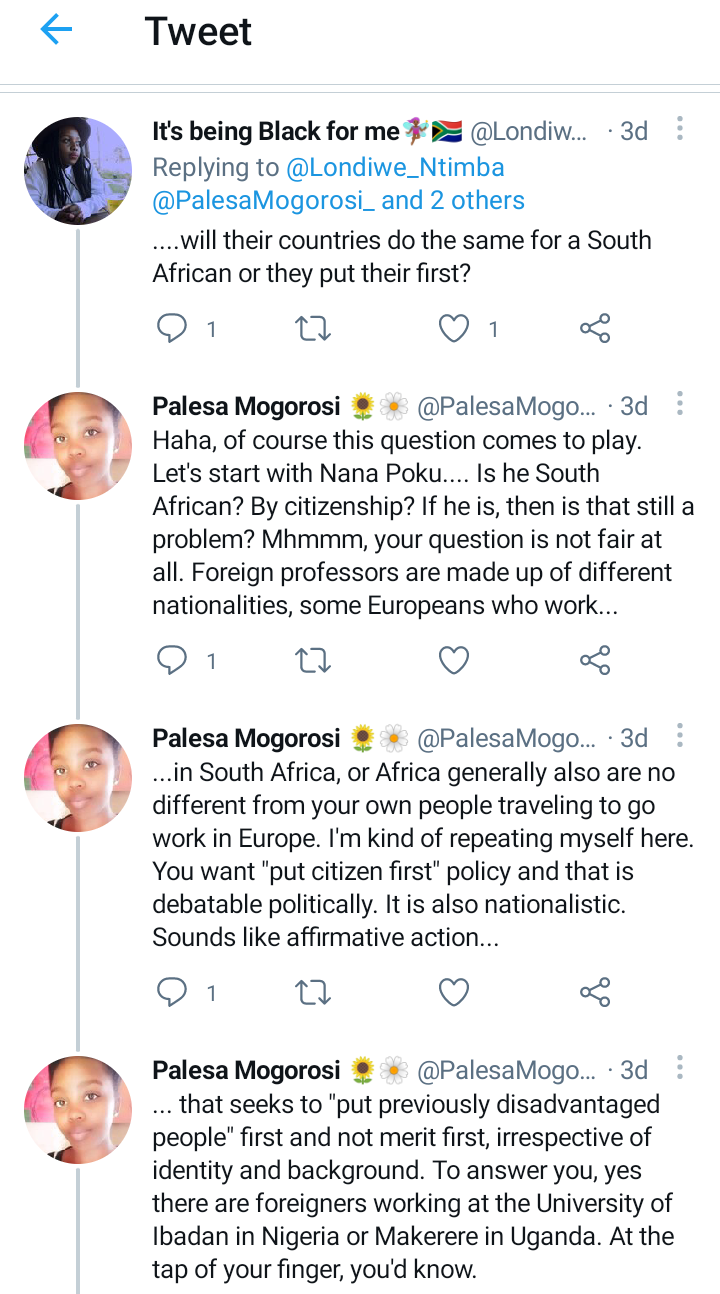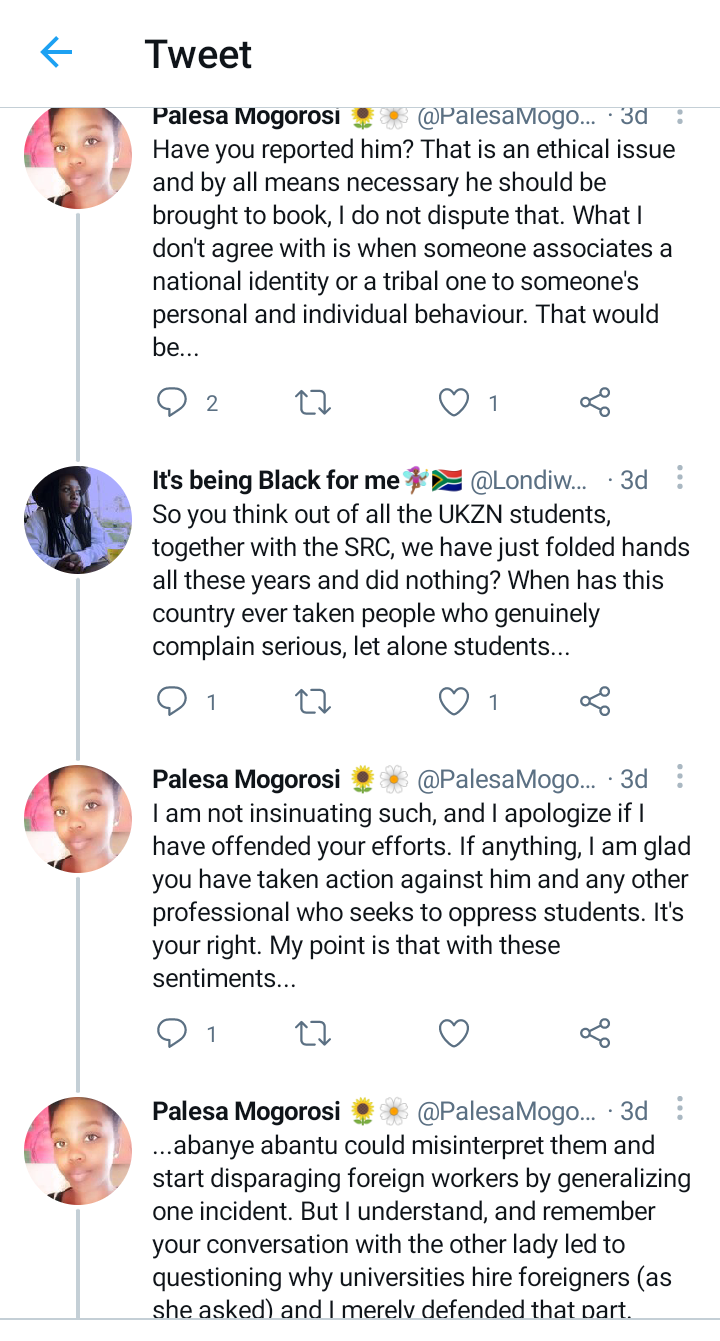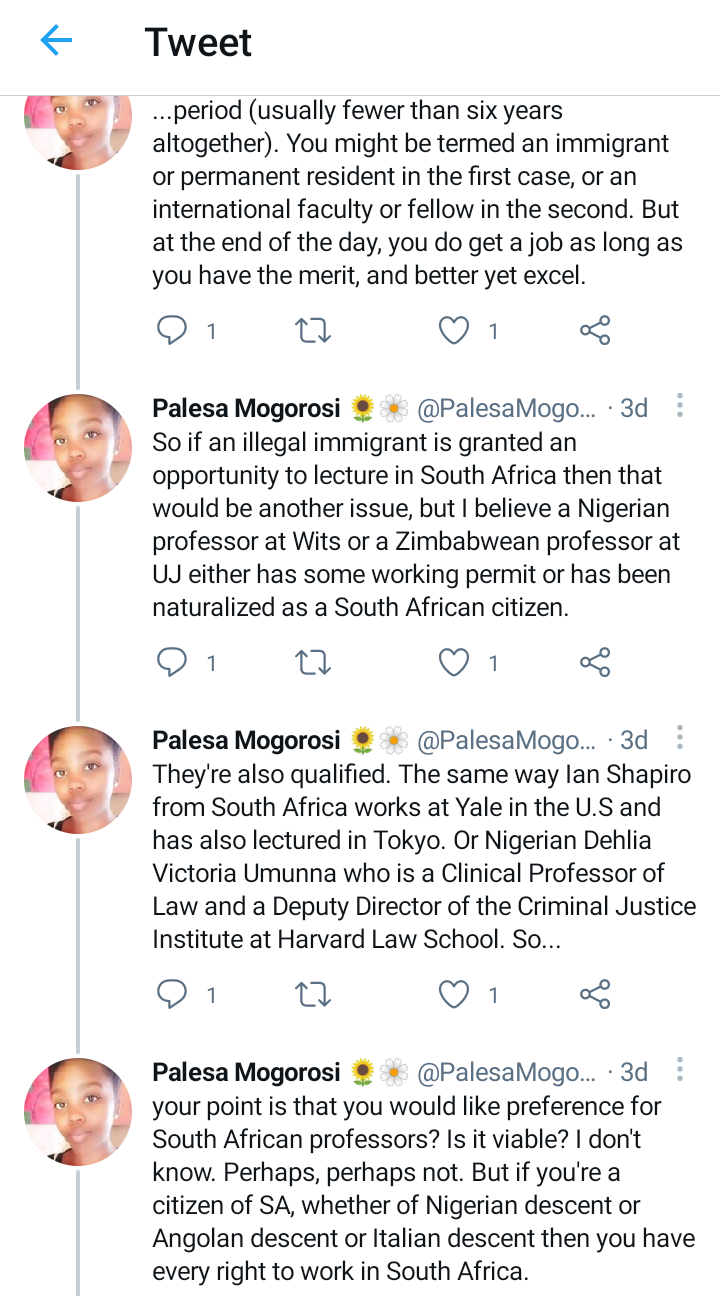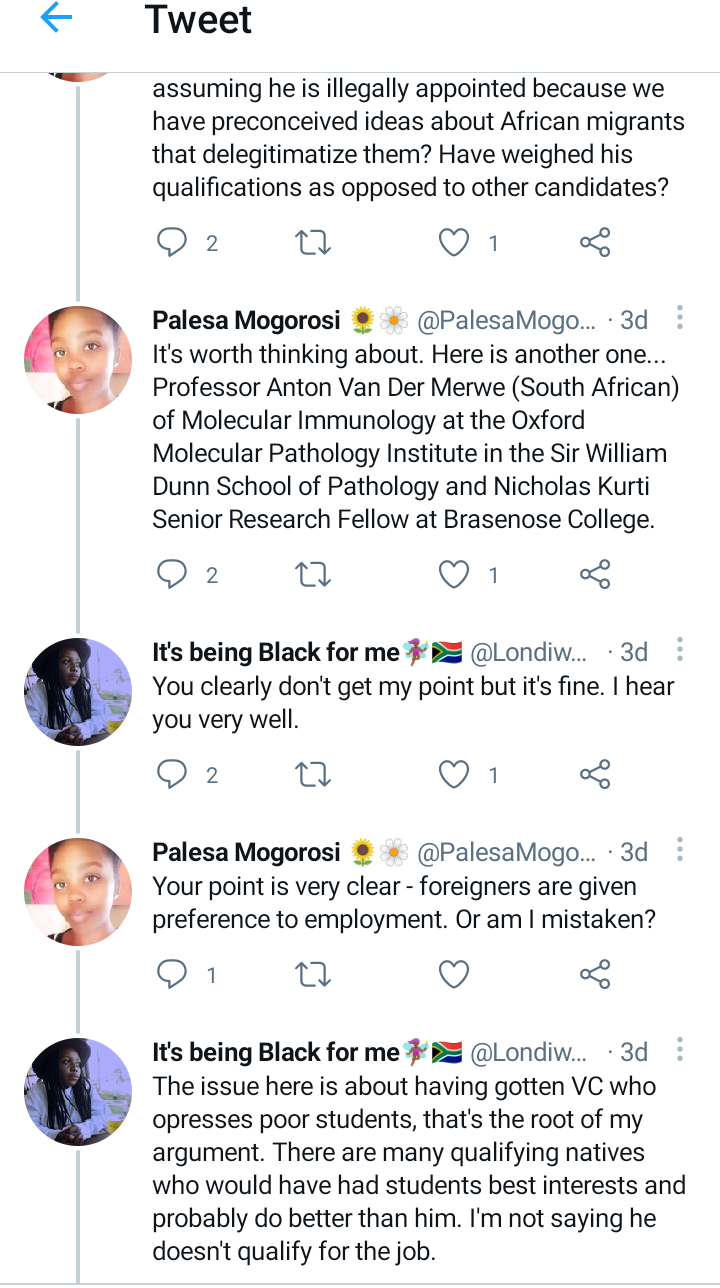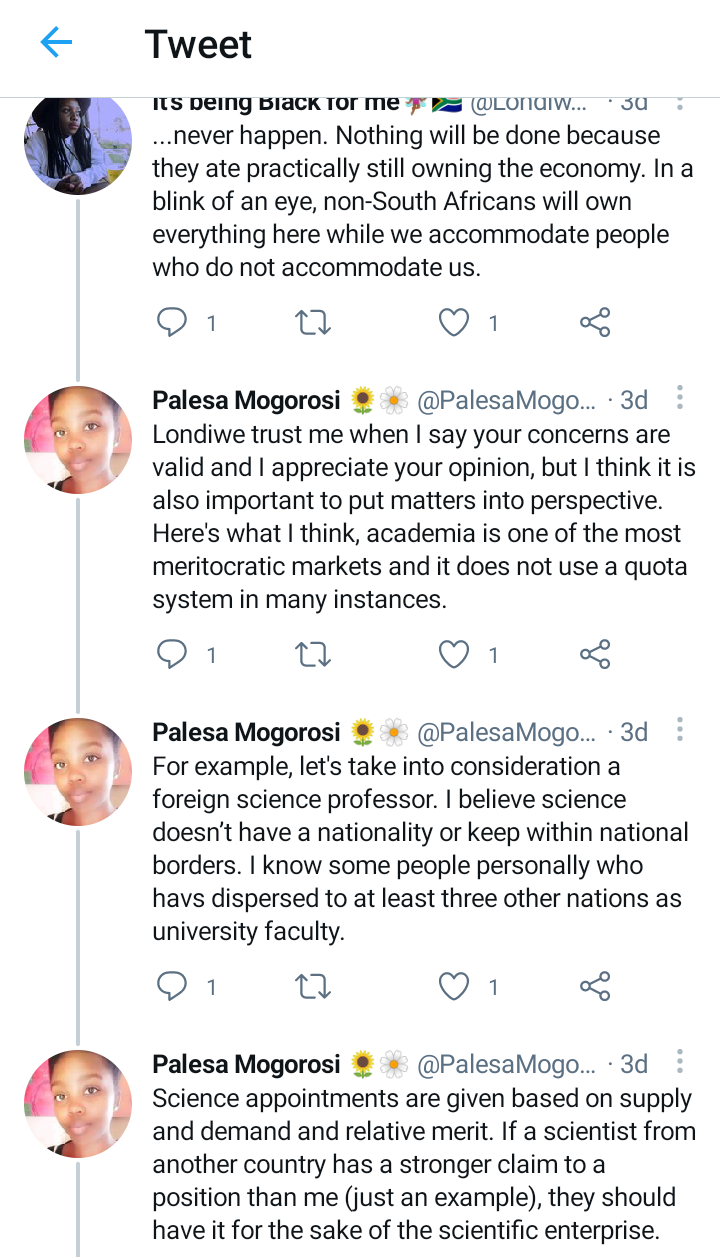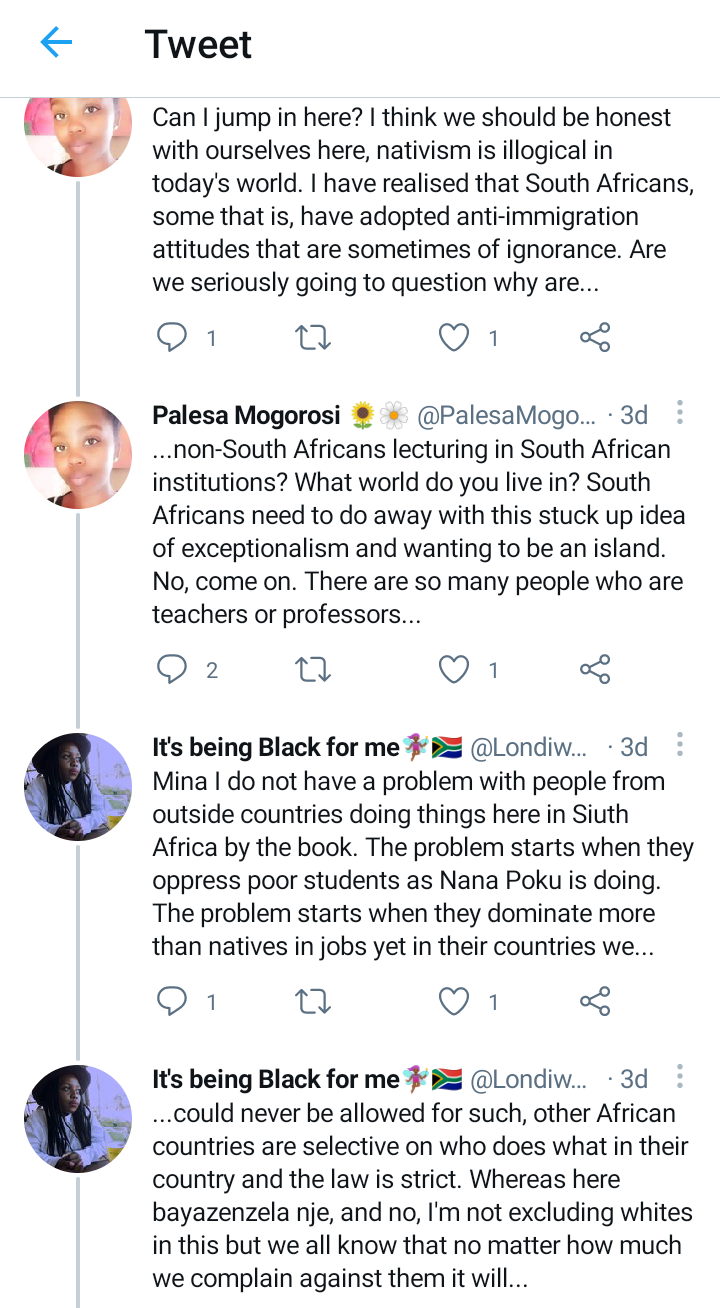 South Africa's unemployment rate hits an all-time high level, with the majority of the affected people being youths. Subsequently, many South Africans are now clamoring for the citizens of South Africa to be given top priority in employment, which they say is the normal thing to do. They lamented that over 90% of irregular migrants and Undocumented foreigners in South Africa are employed while over 60% of South African youths remain unemployed. They described this as injustice. One of the South African youth preaching against this injustice was suspended on Twitter for 24 hours, with serious warnings from Twitter, "Just coming back from 24 suspension for saying the truth as it is, in South Africa if you are saying South Africans must be put First you are treated as a bad influencer, I'm still saying, Foreigners Must Voetsek".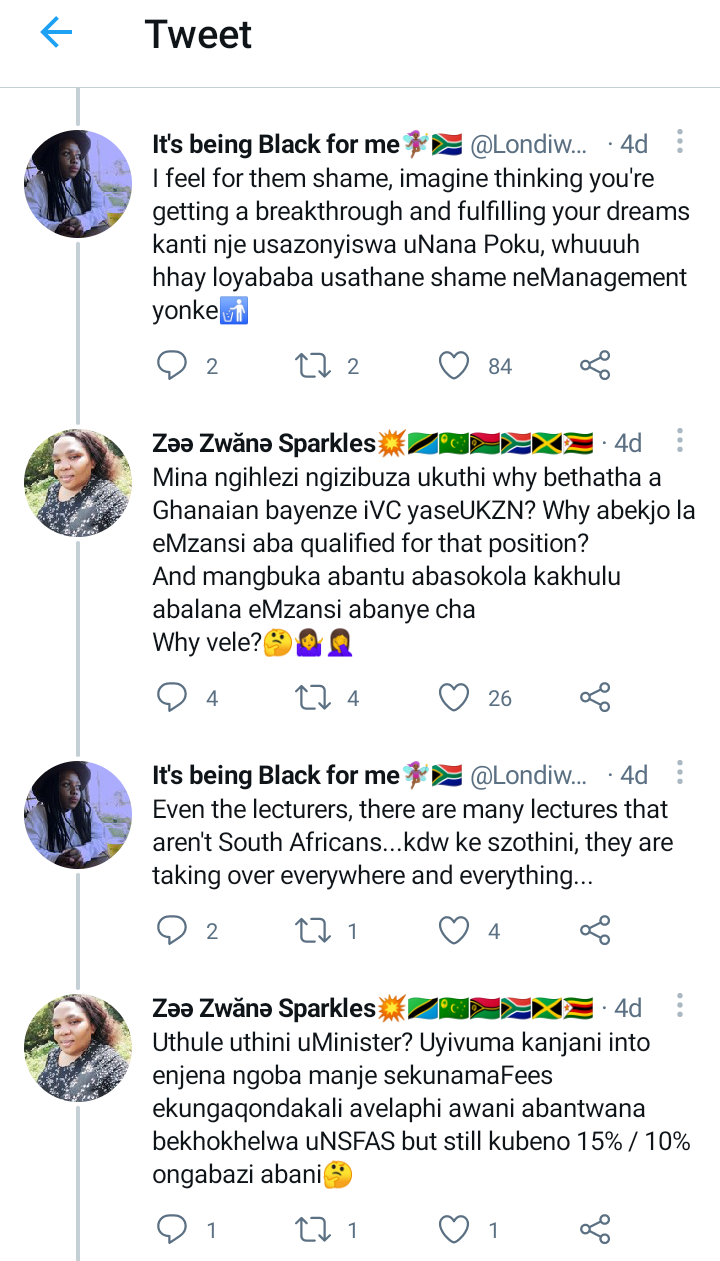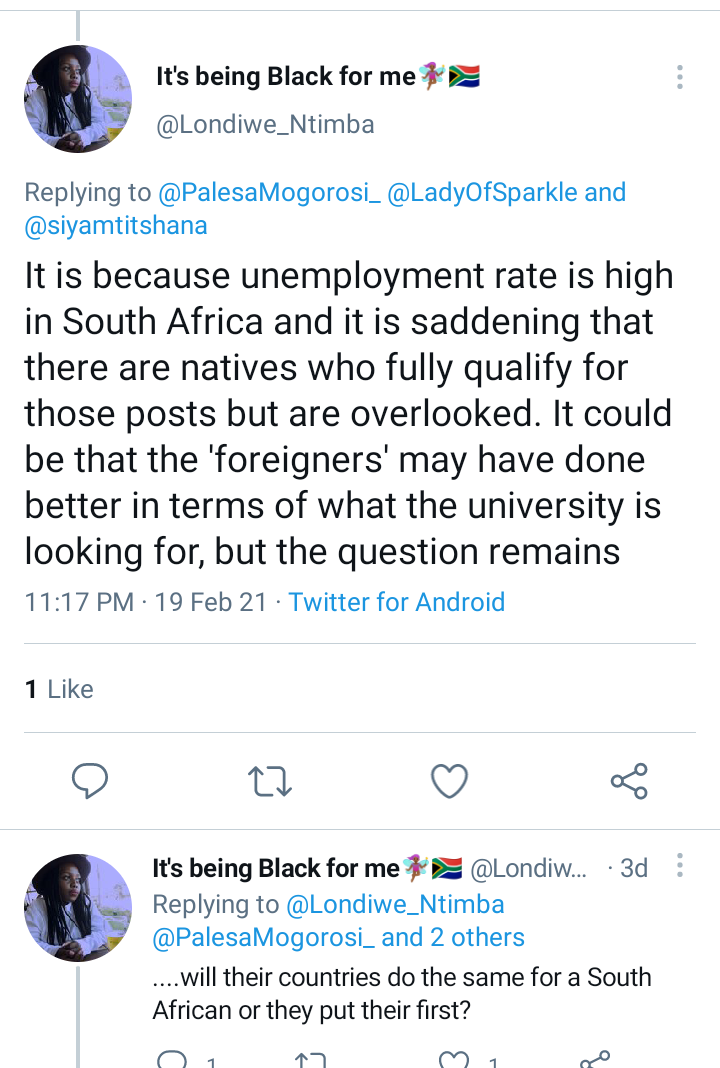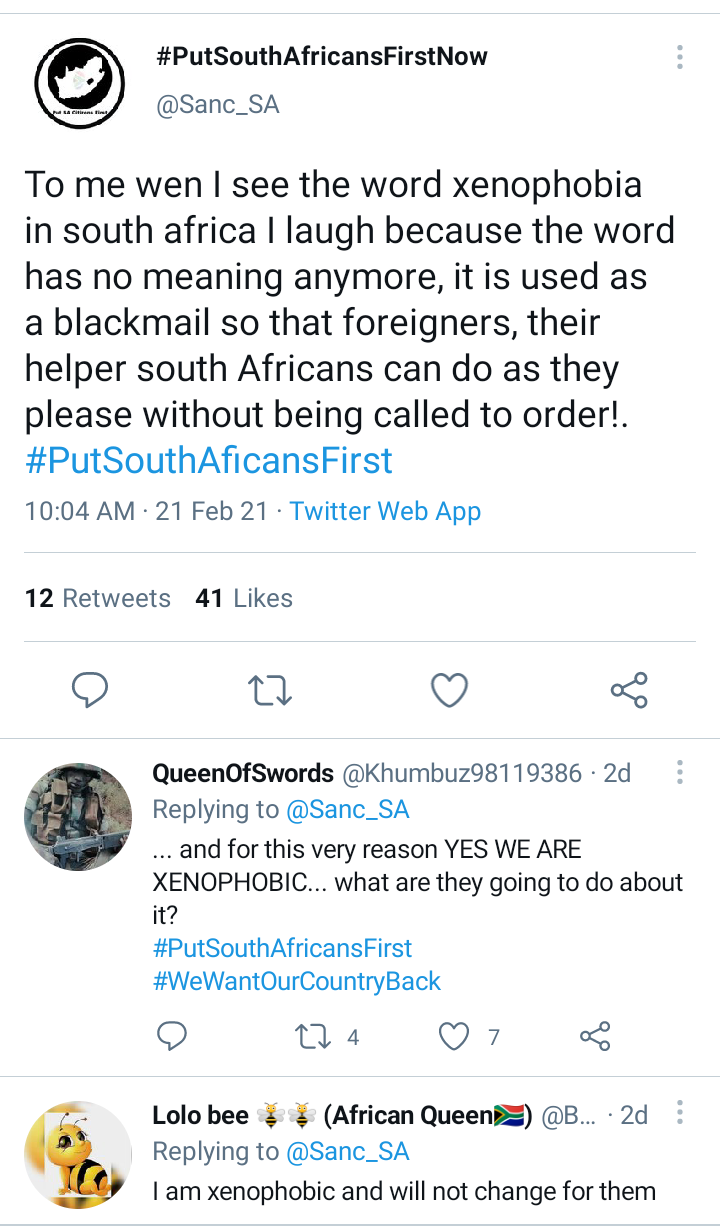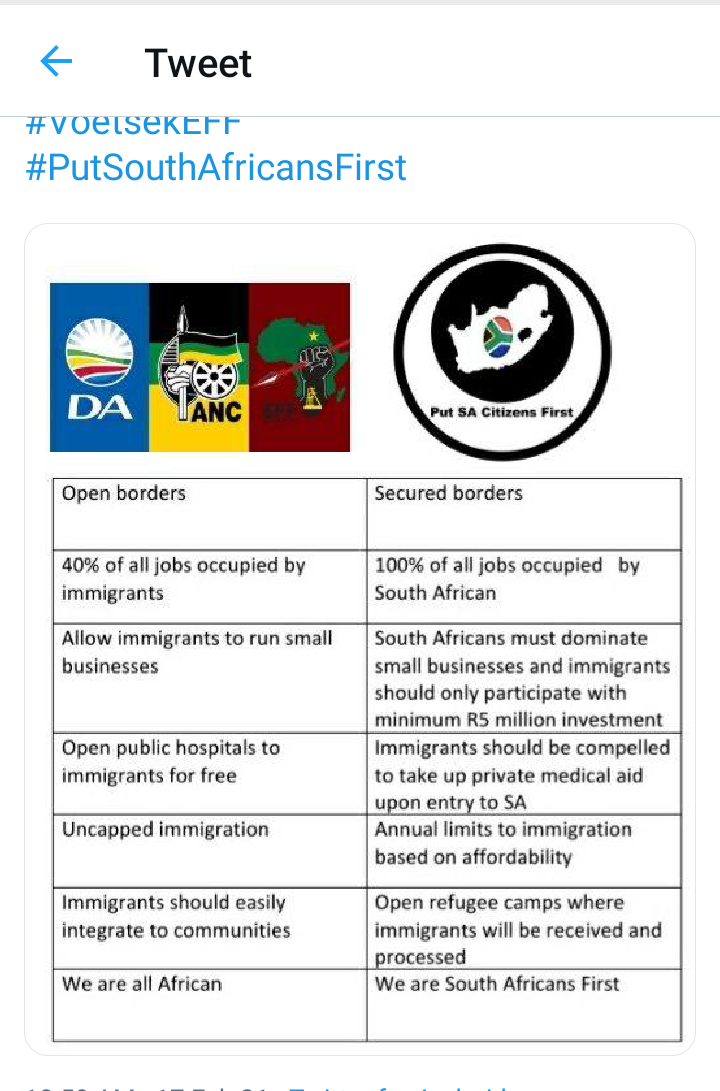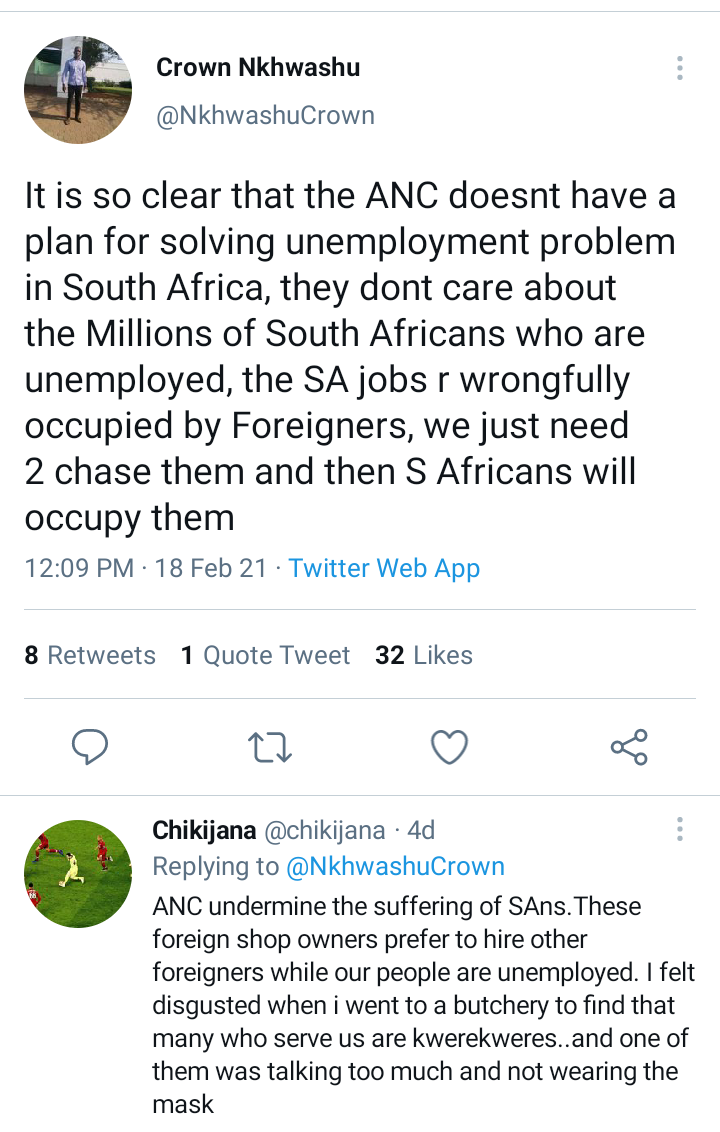 Many foreigners indicated that they will leave the unemployment riddled country very soon saying that they came for greener pastures, but they met unemployed people. Recall that Tracy Zille whose Twitter account was recently suspended had earlier booed black South Africans, saying that foreigners are and were never the reason for their unemployment. Tracy Zille bashed the proponents of putting South Africans First, declaring that many South Africans have always been unemployed, and that is why they depend on social grants. She was greatly criticized and called a racist for this statement, which culminated to the blocking of her main account by Twitter.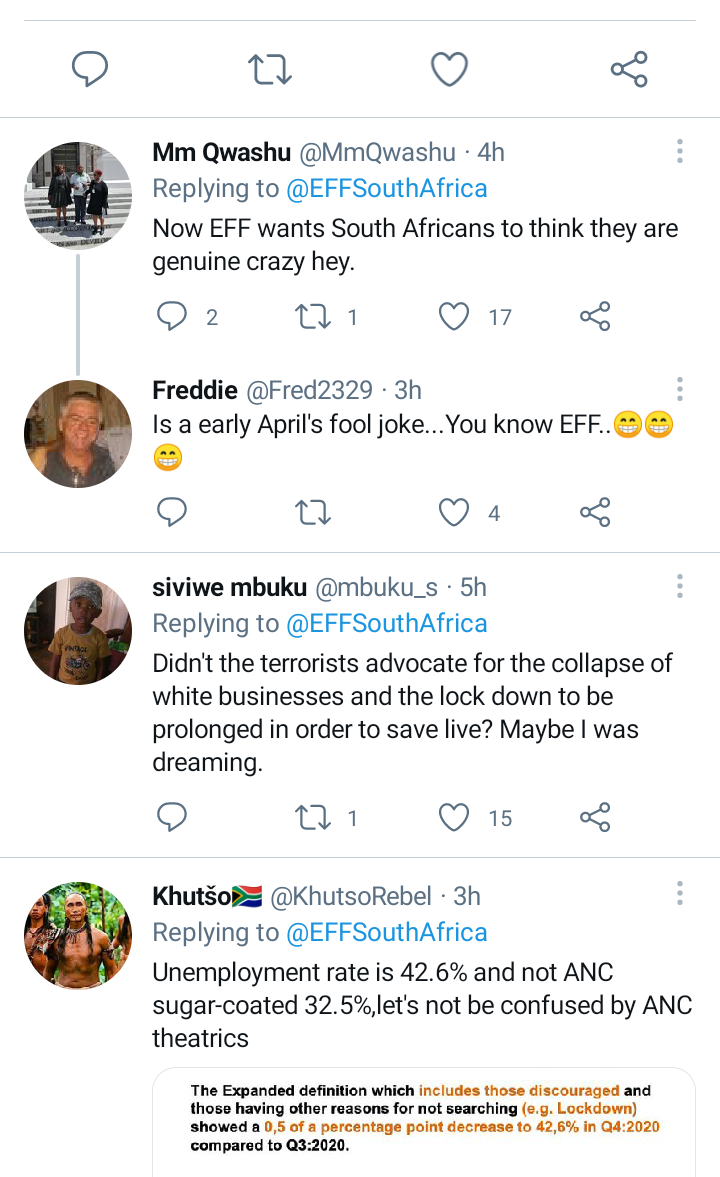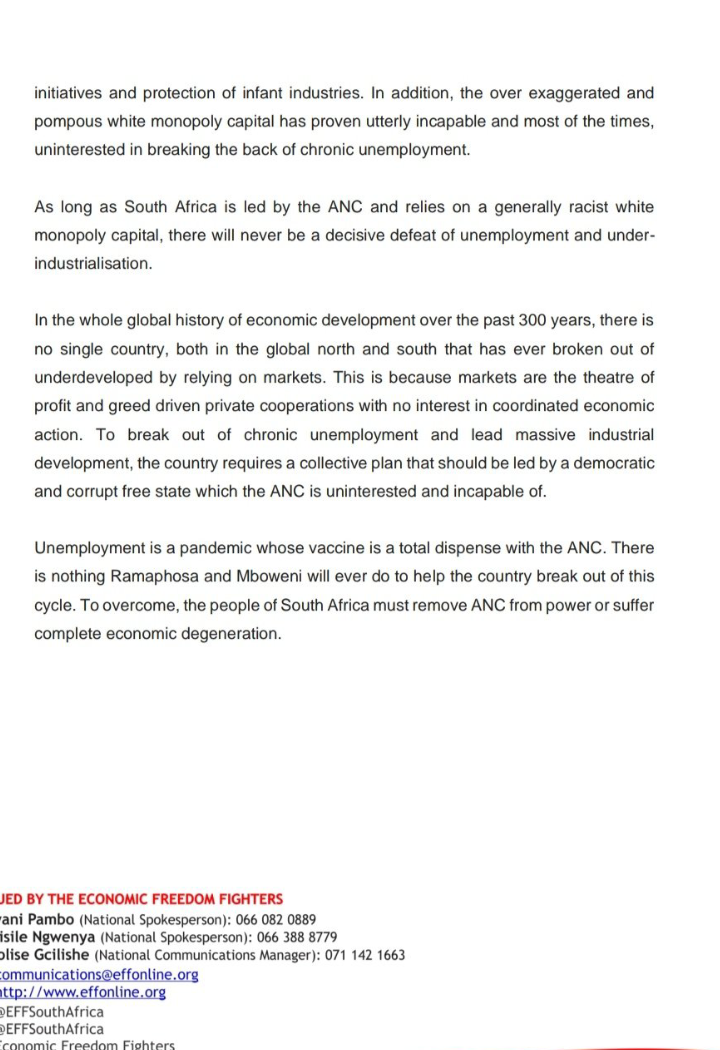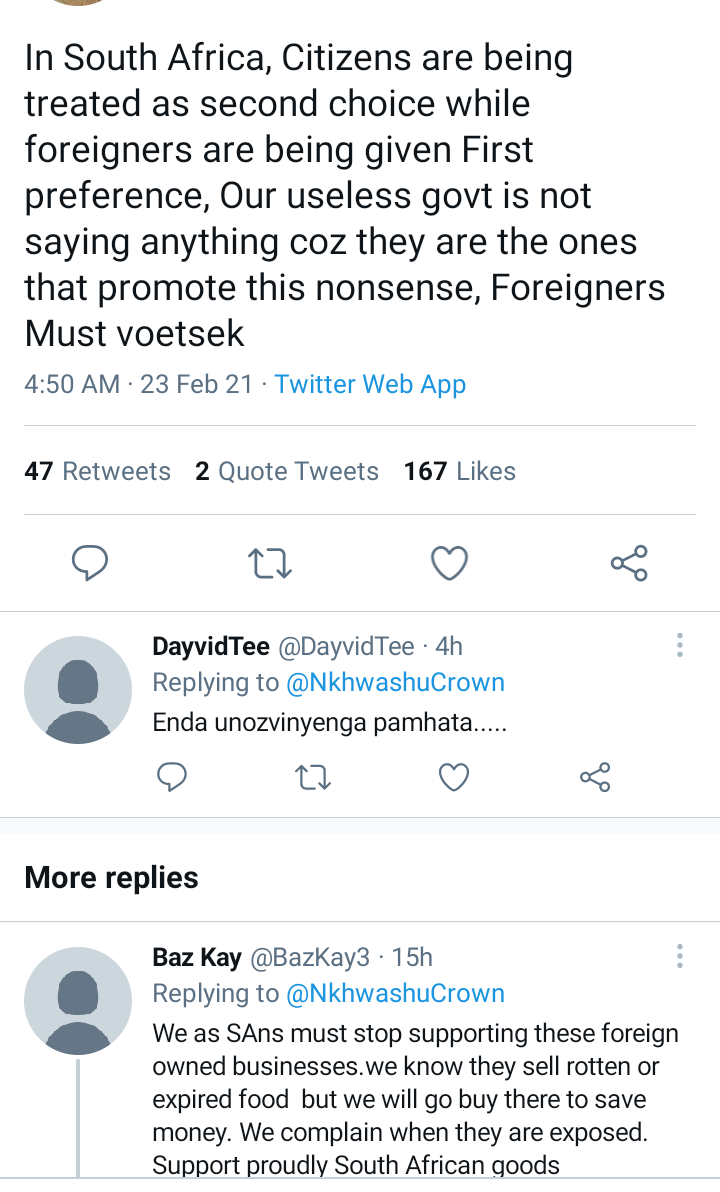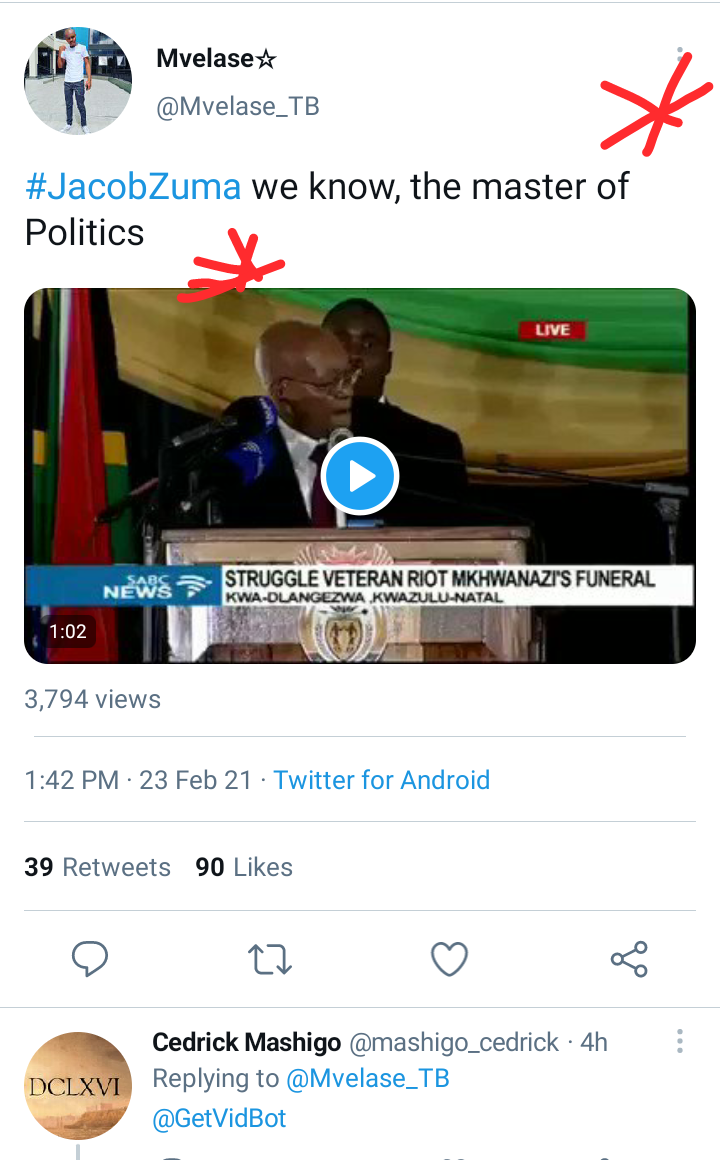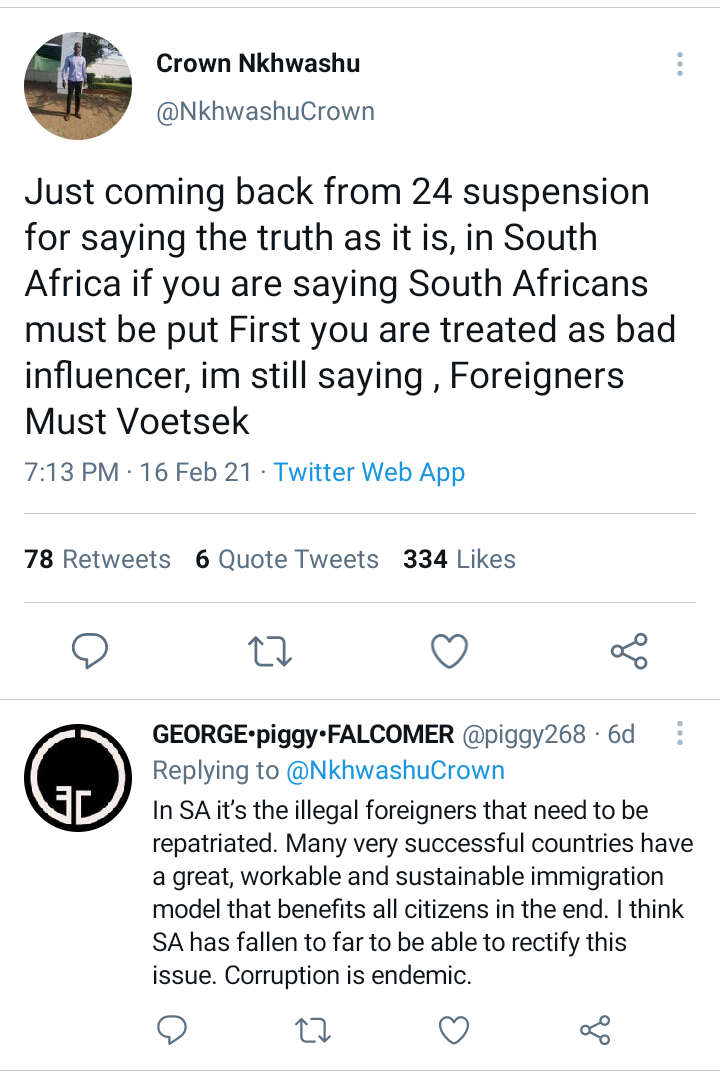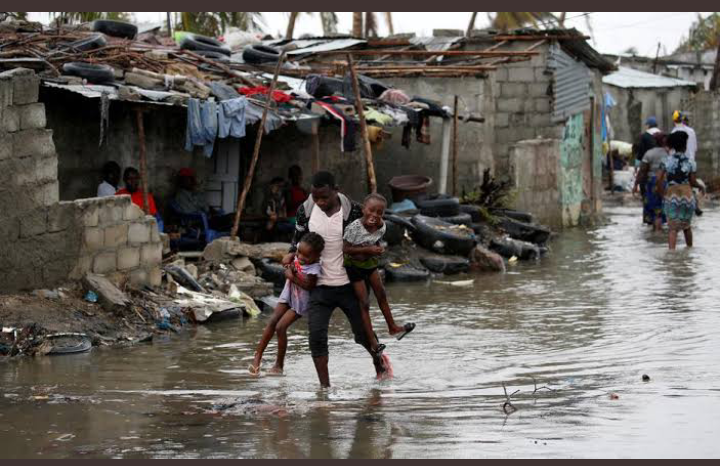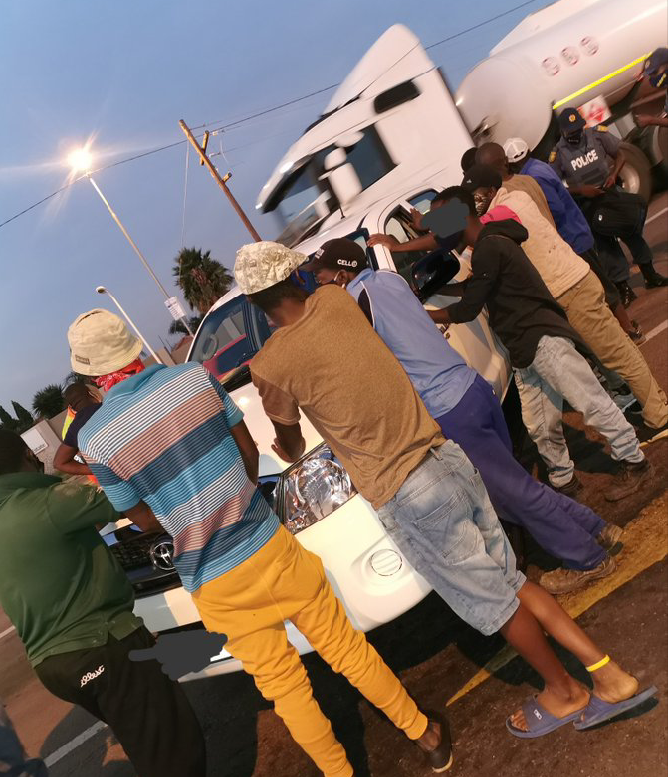 Another person declared that undocumented migrants must not be spared in the face of this high unemployment rate in South Africa, "In SA it's the illegal foreigners that need to be repatriated. Many very successful countries have a great, workable and sustainable immigration model that benefits all citizens in the end. I think SA has fallen too far to be able to rectify this issue. Corruption is endemic". Honestly, if the citizens are unemployed, it will be most unfair to reserve the few jobs left for foreigners!
Content created and supplied by: Anabelblog (via Opera News )