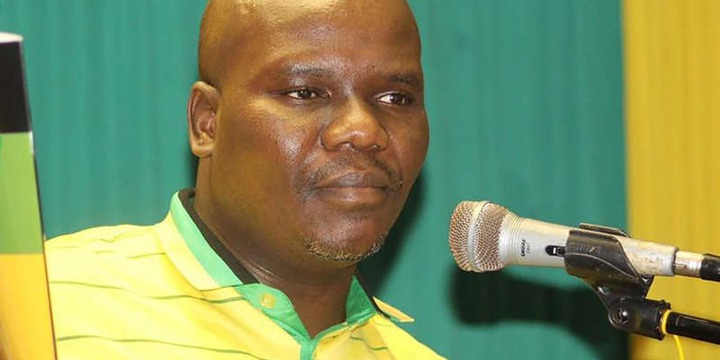 The secretary of the ANC in KwaZulu-Natal, Mdumiseni Ntuli, told Daily Maverick on Wednesday night unmistakably "something has ended up being terrible in KZN" following the eventual outcomes of Monday's local government political choice, yet that he remained cheerful that the party would keep its bigger part in the eThekwini metro, in any case unique overviews appearing regardless. 
ANC KwaZulu-Natal secretary Mdumiseni Ntuli said that reports of ANC National Executive Committee part Jeff Radebe coming into the space to choose possible partnership accessories were "a completed mutilation" and that typical plans themselves would choose these. 
"It's genuinely difficult to say at this stage, with basically no intelligent irregularity, what happened in KZN. Clearly something has turned out seriously… especially in the north," Ntuli told Daily Maverick. 
By Wednesday evening vote-remembering for the locale had generally been done, aside from explicit spaces of eThekwini, with inspected results painting a disturbing picture for the managing party. 
The Inkatha Freedom Party (IFP) had destroyed back enormous quantities of the wards and close by locales it lost in past choices and looked set to control three area areas in the north: King Cetshwayo, uMkhanyakude and Zululand. 
The IFP had in like manner extended its assistance in the south of the region in areas like Ugu and Umzumbe. 
The Democratic Alliance had taken the uMngeni Local Municipality off the ANC. This was the blue party's first full control of a locale in the district. 
The DA in like manner took the last ward in Phoenix off the ANC, and an ideal ward in Chatsworth, confirming the blue party's solidarity among the minority Indian vote. 
Ntuli said obviously huge quantities of the ANC's voters essentially had not gone up to project a polling form and that this would be the mark of union of get-togethers. 
"We are convinced at this stage, with the exception of if the information turns out surprisingly, that it has not been the circumstance that ANC partners went to rule for the IFP. The IFP held its own assistance and set them up to go out and vote. 
"Had we had our own partners going out to give a polling form a role as we had in 2016 and before that, we wouldn't have run into issues. At the point when we have the results, taking everything into account, — we will look at that over this coming week's end — we will be in a better circumstance than figure out what has happened and we will look at changed parts that may not actually be inside in the ANC yet external, and influencing on the ANC." 
Those external parts may have joined a disdaining by Shembe Church people, according to Ntuli, zeroing in on that the external factors he inspected with Daily Maverick were his own viewpoints and still couldn't be considered by normal ANC drive. 
On 28 September, countless Shembe people devoted to the Ebuhleni "bunch" strolled through eThekwini to the city passage, conveying traffic to an end for a significant long time, on their boss. Evaluations put the gathering at anything some place in the scope of 6,000 and 10,000. 
There has been a drive banter inside the assembly beginning around 2011 when iNkosi Vimbeni Shembe died, inciting the Thembezinhle and Ebuhleni bunches both affirming their picked bosses were his substitutions. The break eventually went the strategy for a typical suit that went through KZN's high courts and the Supreme Court of Appeal, with the last choice keeping up with the past's judgment for the Thembezinhle bunch. 
During September's walk, the Ebuhleni bunch gave over a suggestion to the eThekwini metro saying they acknowledged their advantages to pick their own boss had been ignored. 
Ntuli said that the marchers had "ventilated their distress about the ANC-drove government dependent on a court decision. 
"A critical number of our kinfolk don't see a capability among courts and government. People who are collected dependent on trust are uncommonly dedicated to what they are doing. The message [from the assembly members] on that day, I have been saying to public drive, will without a doubt influence the African National Congress." 
The gathering has a normal 5,000,000 followers. 
Another external factor in Ntuli's view, was "issues in the majestic family" and how "the IFP had whirled it around to say that the ANC was against" to having Prince Misuzulu kaZwelithini rule as the Zulu ruler clinging to the passings of King Goodwill Zwelithini and official Mantfombi Dlamini Zulu as of late. 
The issue of the glorious movement is correct now in court as inquiries inside the family continue. Ntuli said it was conclusively a consequence of this that a ruler couldn't yet be definitively assigned. 
"Yet, since the public authority is ANC-driven, and considering the way that the boss [in KZN] is the seat of the ANC, as per a piece of these people — Zulu people in the north — they say we [provincial organization and ANC] are upset and needn't bother with our master. 
"That was another external factor we had no control over." 
There were as well "passionate challenges" inside the normal ANC that should be pondered, said Ntuli, "similar to the catch of Jacob Zuma and the [July] unsettling". 
"These issues, in my own view, in without a doubt, impacted antagonistically on the excess of the ANC… and were not experienced such a great amount in various areas." 
Concerning a shortfall of organization movement and authority inside ANC wards and the work this would have had on the shortfall of energy among the party's residents, Ntuli said it would have had an effect "to some degree", but he might not want to "summarize" about it. 
"There are wards where issues of public battles, sadness at organization transport have happened, but the ANC has held those locale effectively, as Umdoni [South Coast district, where results actually couldn't be finished up at the hour of publication] Umzumbe [South Coast] and Mpofana [Mooi River area]." 
Doubtlessly, voters had gone out for the ANC, Ntuli said, "but not for a huge scope". 
"So by and by we really wanted to look at each ward and say, 'alright we won here, yet with a little edge; why?'." 
Ntuli said that while things were "terrible looking at eThekwini", he remained a cheerful individual. 
"[By 5pm on Wednesday] I was taught that principle rulings for 55 wards had been counted — you are expecting a count of 111 [wards]. So there were at that stage still 56 uncounted. In the 55 that have been counted, most of them have been won by the ANC." 
In specific wards, the regulating party had been maintained by "over 80% of the electorate, which is a veritable explanation of confidence in the ANC", regardless the possible PR results, he said. 
Ntuli said that he didn't expect a collusion was on the cards for eThekwini, "yet I may be misguided". 
"I said I am confident since I am mindful of several wards, Inchanga and others, where the difference between [the ANC] and the obstruction is enormous." 
Ntuli said he would simply be convinced that the party would not hold the greater part in eThekwini when he saw the eventual outcomes of the excellent wards in general. 
Concerning claims that the party's Radical Economic Transformation (RET) bunch in the city had not projected votes, Ntuli said this was "nonsense", and that the party's central goal was on "our shoulders overall", free of philosophical differentiations. 
None of the supposed RET "colleagues" facilitated faced the party, he said. "Everybody had their hands on the deck, everybody was submitted." 
Taking everything into account, the ANC was adaptable, said Ntuli, and even with hardships, the Provincial Executive Committee had been the "stick" that had "set companions". 
Radebe coming into the space to lead visits on potential coalitions was a "curving", he said. There had reliably been a public gathering, collected by Radebe, to "do changes" about coalitions. 
"That gathering works in the public space — it isn't focused around KZN — because the point on a public level is that we ought to have the choice to perceive at a central level which philosophical gatherings or individuals, by virtue of free up-and-comers, we can interface with in regions that are hung. 
"Without a doubt, even at that level, there is an understanding that each region will see better their own conditions." There was not and should not be a one-size-fits-all procedure across areas, he said. 
"We [provincial leadership] will choose [which parties] we can team up with and a while later, clearly, public will maintain us where we truly needed a public relationship to be secured at a public level to assist us locally." 
'Something has gone horribly wrong in KZN,' says ANC provincial secretary Mdumiseni Ntuli (msn.com)
Content created and supplied by: TrayC (via Opera News )
Opera News is a free to use platform and the views and opinions expressed herein are solely those of the author and do not represent, reflect or express the views of Opera News. Any/all written content and images displayed are provided by the blogger/author, appear herein as submitted by the blogger/author and are unedited by Opera News. Opera News does not consent to nor does it condone the posting of any content that violates the rights (including the copyrights) of any third party, nor content that may malign, inter alia, any religion, ethnic group, organization, gender, company, or individual. Opera News furthermore does not condone the use of our platform for the purposes encouraging/endorsing hate speech, violation of human rights and/or utterances of a defamatory nature. If the content contained herein violates any of your rights, including those of copyright, and/or violates any the above mentioned factors, you are requested to immediately notify us using via the following email address operanews-external(at)opera.com and/or report the article using the available reporting functionality built into our Platform See More