In a live video chat conducted for Herman Mashaba and the Rev. Mathebula Chris, the cleric noted that the problem with many people of South Africa is greed. Herman Mashaba quoted Rev. Mathebula Chris as saying "We have gone wrong by allowing GREED to consume us to the point that our stomach has become so big, that we can't even see the way, and we can't even feel our own heart beat for those who are in need. That is the problem of many leaders today."
— Rev @mathebula_Chris". Many people have been applauding the pastor, declaring that he is saying the truth.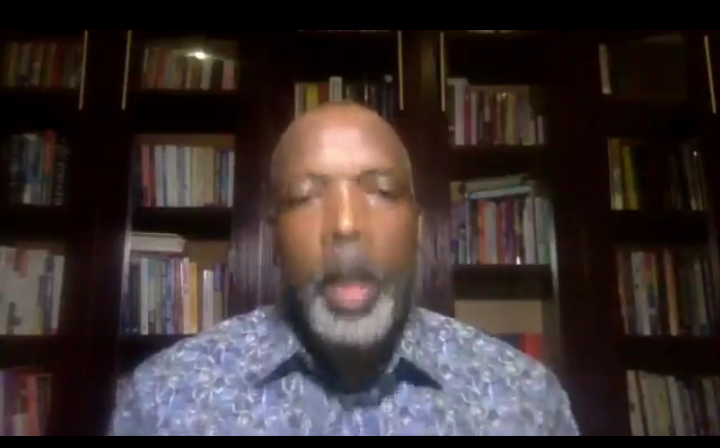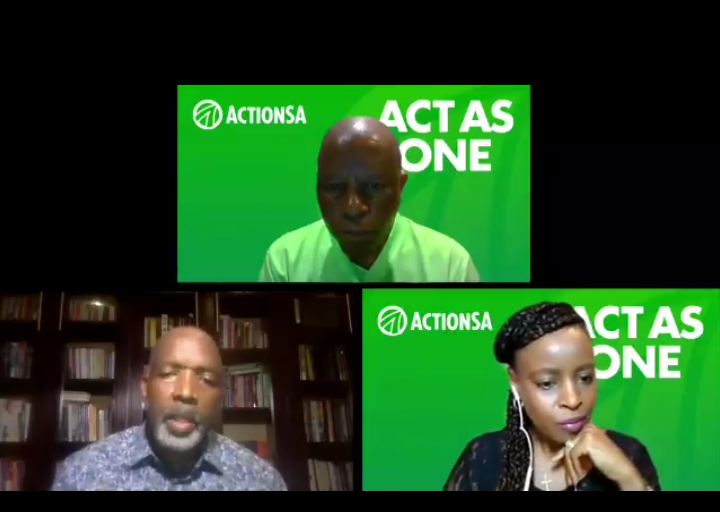 The pastor lamented that greed have eaten deep into every facet of the society, and Sadly, many people do not see anything wrong with it. They are to wish it away, and some have even come to see corruption as the normal thing. When you are not corrupt, and greedy, they automatically see you as the odd. The pastor was speaking with regard to the many cases of corruption going on in the country. He emphasized that all these corruptions here and there are caused by nothing else but greed. People want to own everything, forgetting that they will leave it behind one day.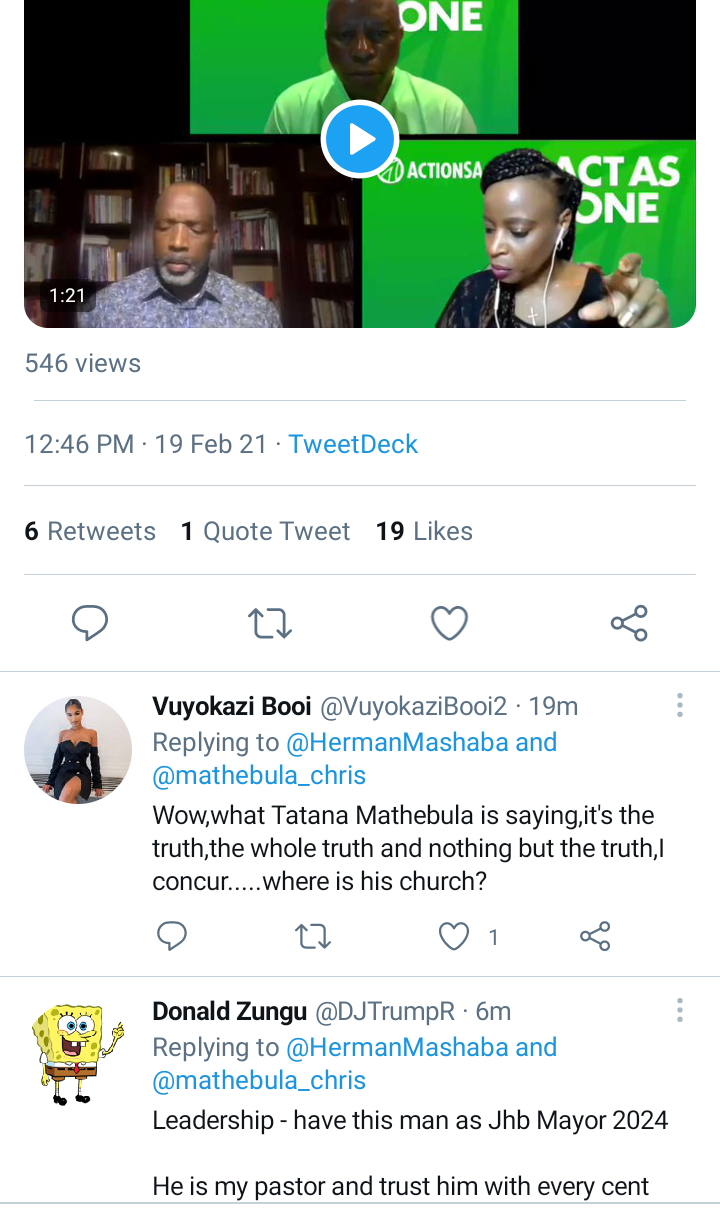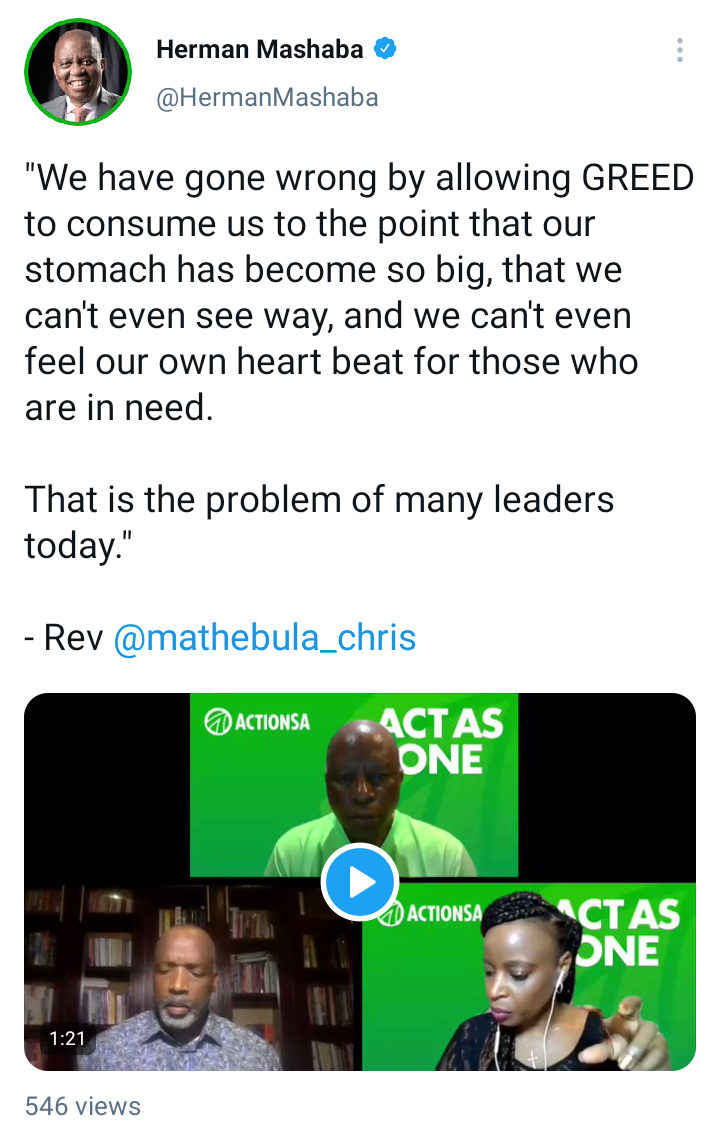 Many people on Twitter say that they agree totally with what the cleric said. One of those who reacted to the issue declared, "Wow, what Tatana Mathebula is saying, it's the truth, the whole truth and nothing but the truth, I concur.....where is his church?". Another person equally responded to the statement by the cleric, declaring, "Leadership — have this man as Johannesburg Mayor 2024
He is my pastor and trust him with every cent".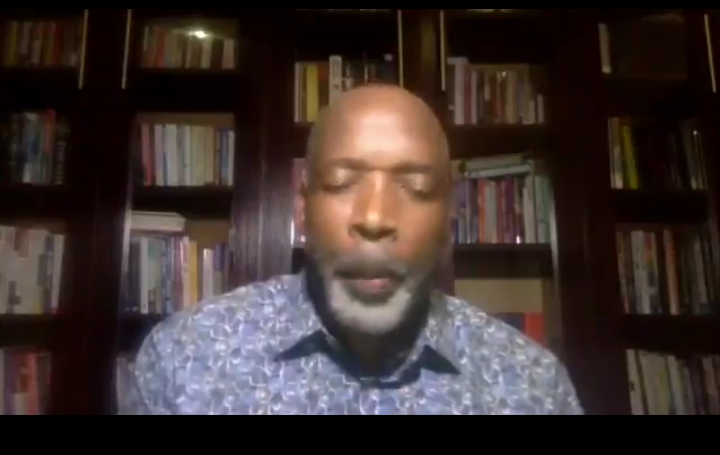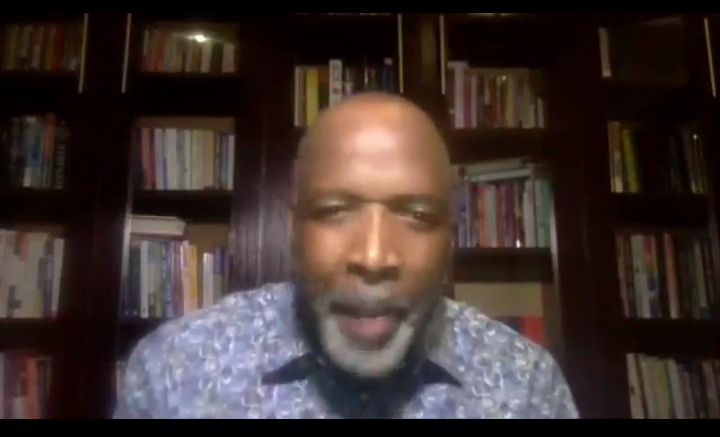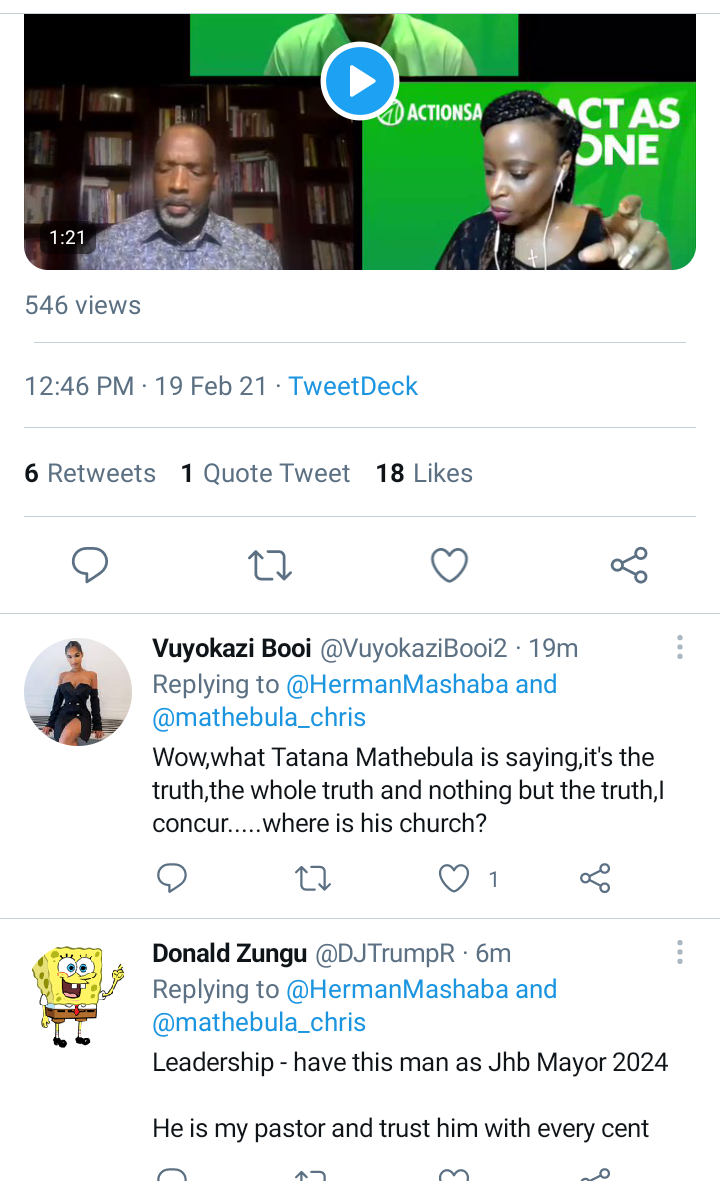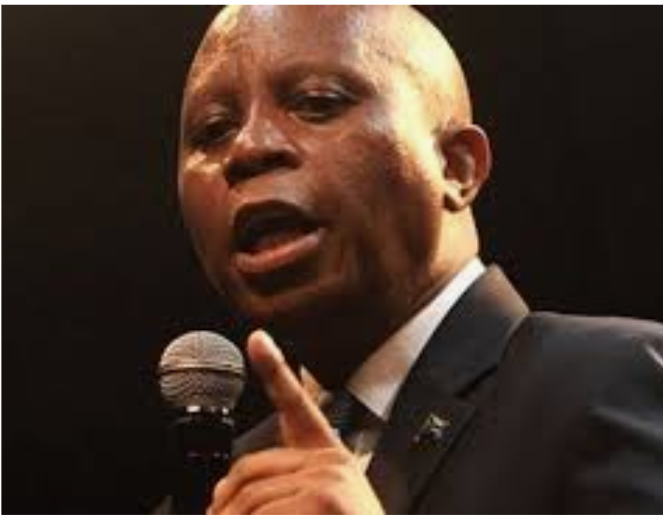 Some people have often labeled Africans as having the most corrupt leaders worldwide. Not only the leaders, the followers and the ordinary citizens have joined in the race of corruption. Rev. Mathebula Chris is saying emphatically that all these cases of corruption are all caused by greed. Whenever corruption and greed is mentioned, people fix their eyes and thoughts on politicians, but Rev Chris Mathebula is declaring that corruption have eaten deep into the grassroots, and not only among the politicians. Yes, even those who are accusing politicians of being greedy will do worst when entrusted with such positions and power. Power corrupts.
Content created and supplied by: Anabelblog (via Opera News )