Public schools finally reopened today, a lot of learners were really excited to go back to school. However, something Angie Motshekga said to learners during a speech really rubbed people off the wrong way.

The link to the video of her saying the insensitive statement so down below.
Source: https://twitter.com/newzroom405/status/1361245433281060865?s=21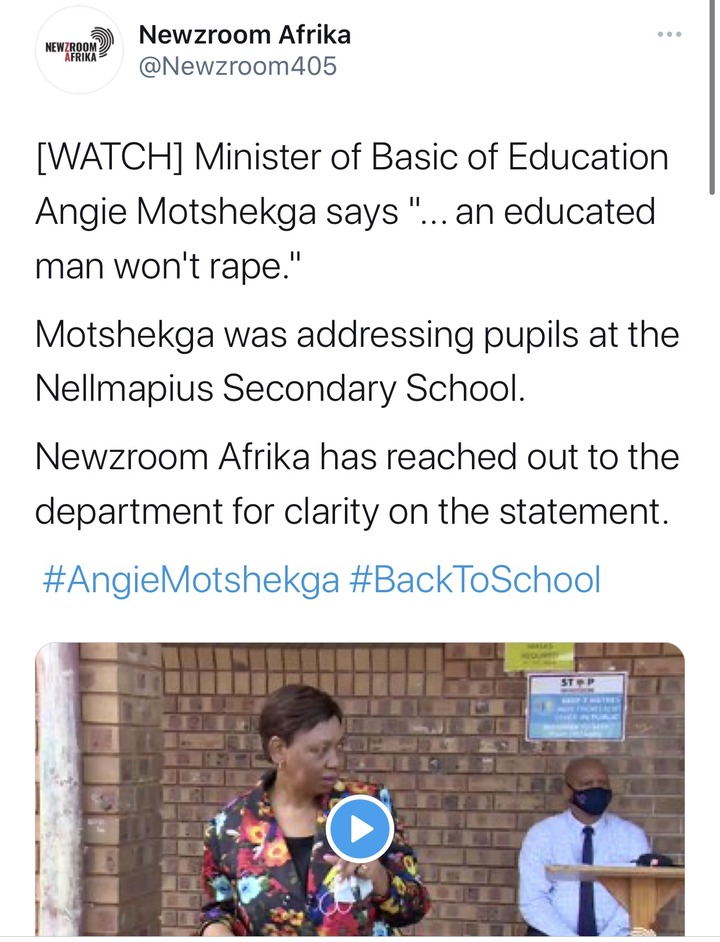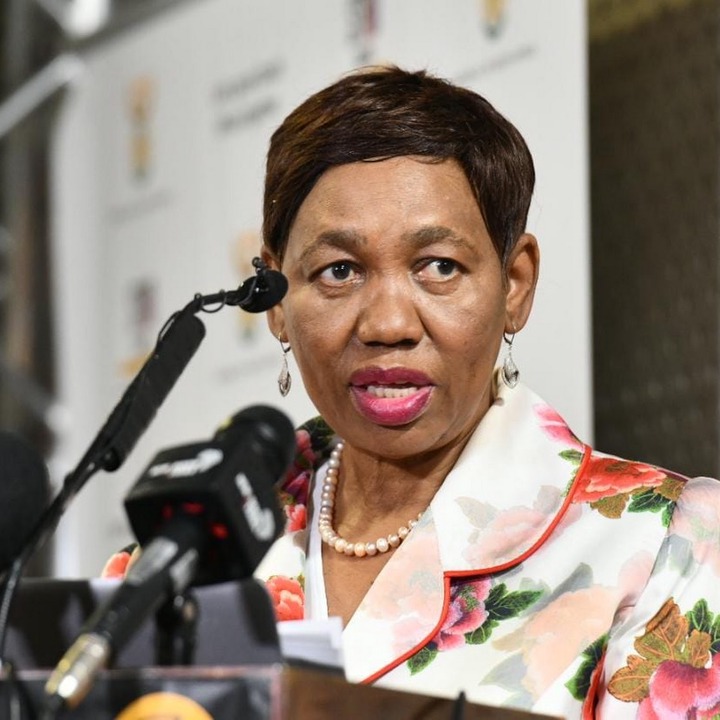 What she said was absolutely ridiculously, we hear stories of learners who come forward about being abused by their male teachers. Her statement was very ignorant and people are absolutely furious.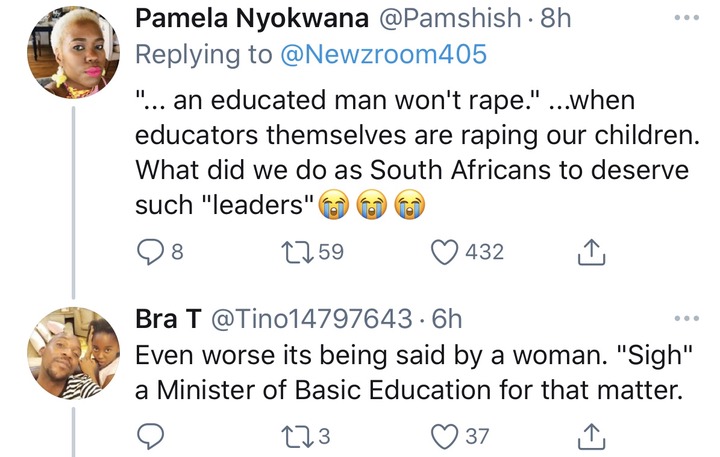 There are a couple of people who took to Twitter to share their angry and disgust towards her. They even threatened to have her assassinated. Hopefully, it was all out of anger and they don't actually go through with it.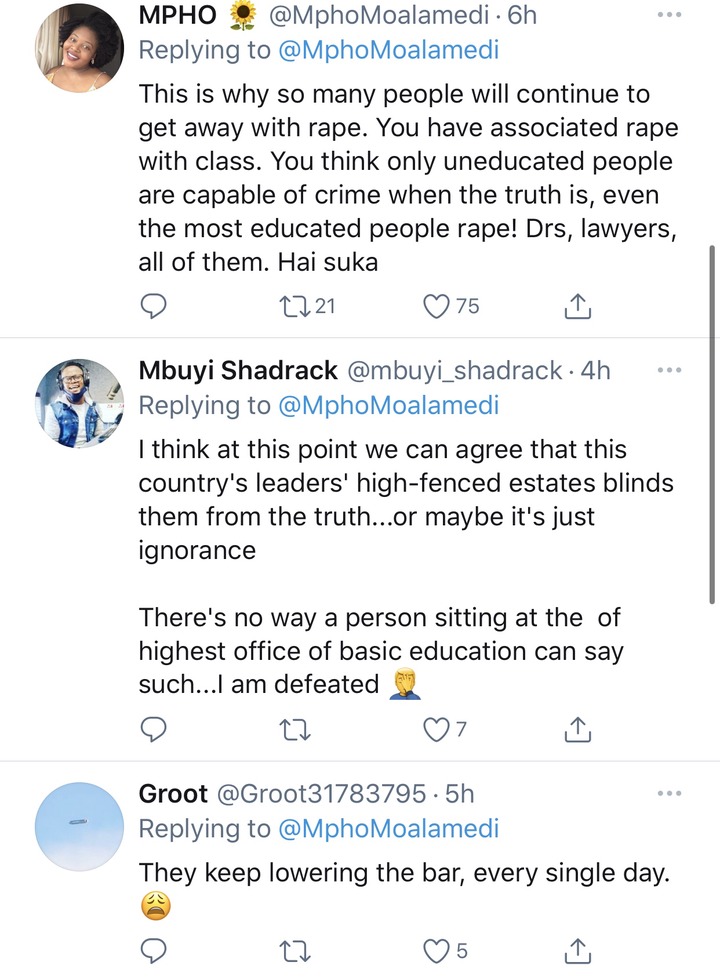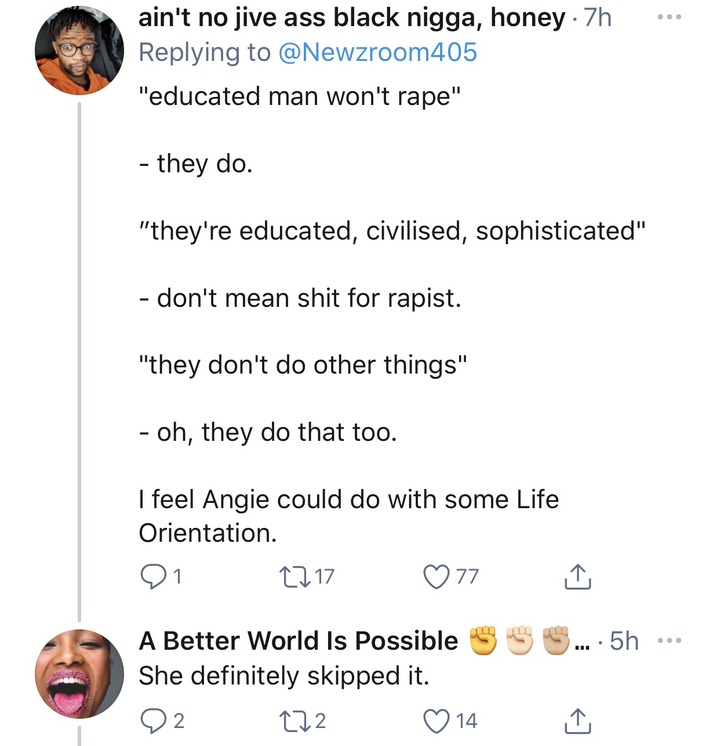 @MphoMoalamedi shared her thoughts on her statement, on her Twitter account. This is what she said: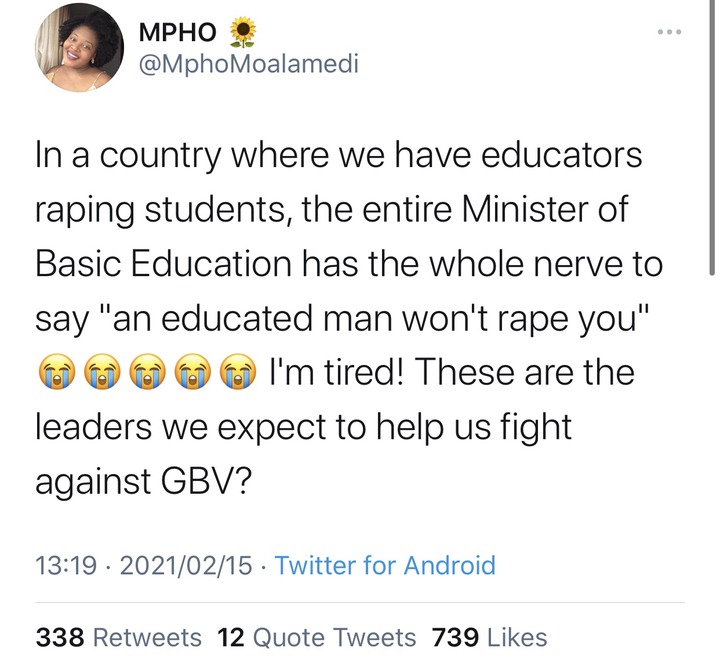 As South African ministers do per usual, she will say that her words were taken out of context and probably won't take accountability.
Content created and supplied by: Sanelem_ (via Opera News )