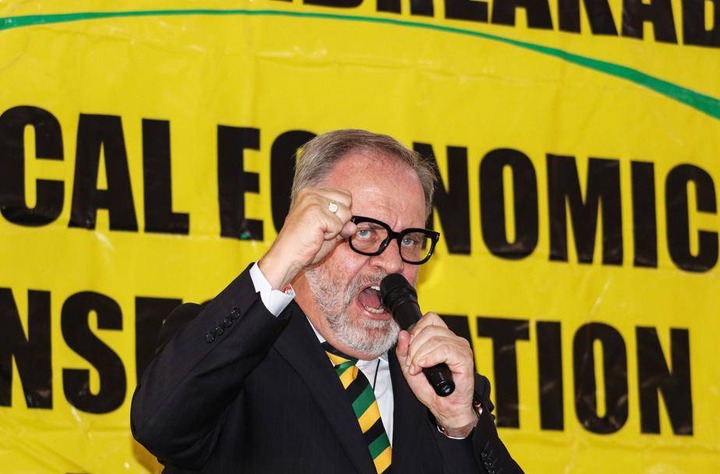 The African National Congress towards the end of Zuma's administration embarked on the new ticket to campaign for the election of Dr. Nkosazana Dlamini-Zuma at Nasrec Johannesburg. This motion has now taken a new swipe to discredit the functions of the judiciary. Judiciary is not part of South African politics but some who pay allegiance to former President Jacob Zuma and the current ANC Secretary-General Ace Magashule are dragging it into the political sphere. Carl Niehaus is very vocal about Magashule and Zuma's presentation. The RET is no longer giving space to judiciary to do its work.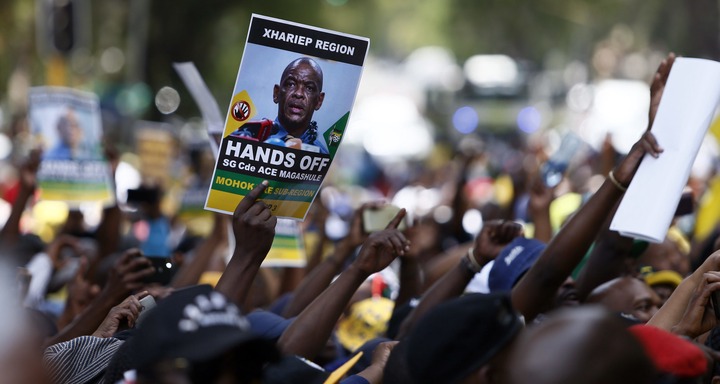 Some people from Free State who call themselves as Radical Economic Transformation Fighters are now speaking ill of the judicial system and are trying to influence the outcome of Ace Magashule's charges. They are bracing themselves to fight and to defend Ace Magashule when he goes to court on Friday.
The RET Fighters must be made aware that the law should be allowed to take it's course and that should be done without favour, fear or prejudice. The RET Fighters must stop obstructing the hhand of the law. They should let Ace Magashule clear his name if he is as innocent as he claims. They should not treat Ace Magashule as a demigod. He is human and he must appear in court as every citizen who is alleged to have committed a crime.
The RET Fighters and other loyalists to Ace Magashule should frain from causing instability in our beloved country because we don't need the spilling of blood. People should know that law is law and justice must be done. Not only must justice be done but must seen to be done. Singing slogans and songs of freedom should not be used biasely to protect the ill-disciplined and unethical leaders. South Africa does not need loyalists who do not even apply common sense which in some instances it is not common to all. South Africa needs patriotic people who will stand firm against ill-disciplined politicians and leaders.
Ace Magashule and former President Jacob Zuma must stand trial and prove their innocence. The RET Fighters must stay back and let our courts do their work without interference. The RET must be for all not to defend those who are criminally charged in court. If this RET is for the corrupt and unethical leaders, then the RET must be avoided at all costs because it will put our country in turmoil which the public do not need.
Do you think those who call themselves the RET Fighters are in good cause or have been deceived to follow the RET agenda blindly? Share your views.
Content created and supplied by: ErnieRaphasha (via Opera News )