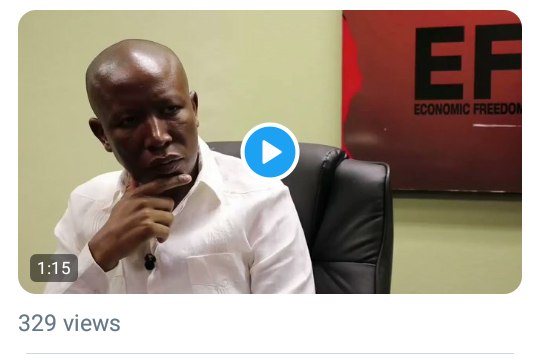 Economic Freedom Fighters leader Julius Malema was exposed in a video in which he called Jacob Zuma a "dunderhead" some time ago, but then goes to Nkandla to have tea with Zuma.
"There is nothing to get from Zuma, he is not smart. There's nothing unique that comes out of his mouth. In our absence in Zuma's speeches we don't miss anything. There's nothing you can get from a dunderhead," said Malema while attacking Zuma's personality.
Fast forward to 2021, the red beret leader was the one to reach out to Jacob Zuma for a tea meeting which Zuma granted him and his delegation at his Nkandla home.
What surprised many was Malema's flip flopping tendencies, one moment he portrayed Zuma as this empty vessel who does not deserve to be listened to and another time he and his delegation are in Zuma's homestead for tea meeting.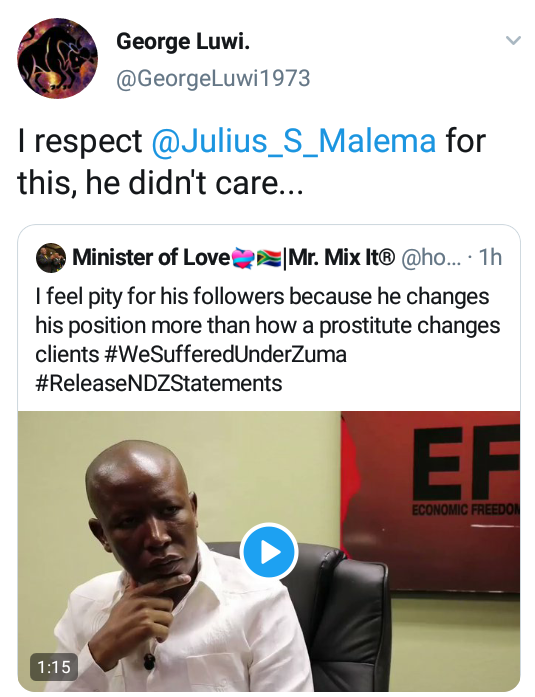 Perhaps Malema fits perfectly in this political idiom which states that "there are no permanent enemies in politics."
Deputy minister of higher education Buti Manamela in his #SONA2021 debate even described Malema as someone who changes his "political ethics and morals more often than he changes his red overalls" while slamming him for the tea meeting he had with Zuma after spending years attacking the former president.
Content created and supplied by: yunahbvumbwe (via Opera News )