As everyone probably knows by now, Nelson Rolihlahla Mandela was the first black President of the Republic of South Africa in a democratic state, meaning that he's the first president where all the individuals in South Africa had equal opportunities to tackle this thing called life.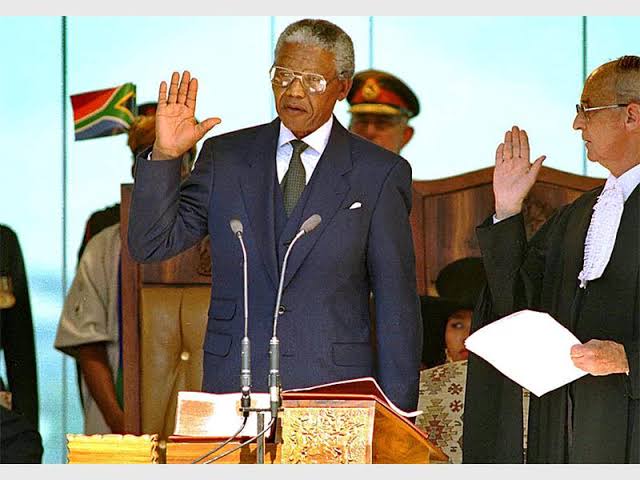 After he became president, everyone around the world was expecting Mandela to kick out the whites since they tormented him and other struggle heroes during the time when he was incarcerated for a total of 28 years in Robbeb Island.
Surprisingly wise, Mandela never did and instead, made the whites feel comfortable in South Africa with the promise that since we're the rainbow nation, we'll have to keep it that way.
Now without any further ado, let's checkout some of the possible reasons why Mandela never kicked out the whites after gaining the President seat, see the reasons below:
- Two wrongs don't make a right
- He closely observed the Zimbabwe situation
- He wanted SA to become a rainbow nation instead of just one race
- He wanted to show the world that he never wanted revenge but rather, all races have equal opportunities
- He knew that not all whites were bad
What do y'all think, let's talk in the comments section
Content created and supplied by: ZIPPSTAR (via Opera News )