Panyaza Lesufi and Angie Motshekga receive dangerous threats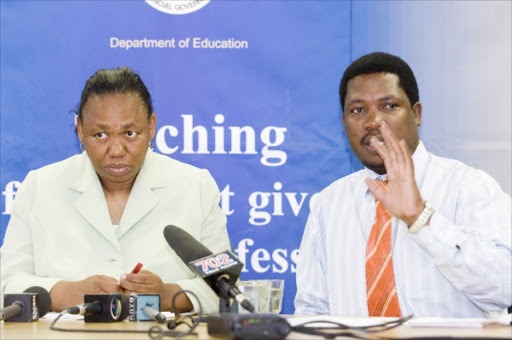 Gauteng education MEC Panyaza Lesufi and minister Angie Motshekga have been strongly warned and threatened by a group calling themselves Put South Africans Citizens First on Twitter. According to the group, the two must stop hiring Zimbabwean teachers or else there'll be a protest against the education department.
"We want to warn @Lesufi and Angie Motshega to STOP hiring Zimbabwean teachers whilst thousands of South African teachers who are qualified remain unemployed. We are going to protest in schools which employ Zimbabwean teachers and demand their removal!" the group wrote on Twitter.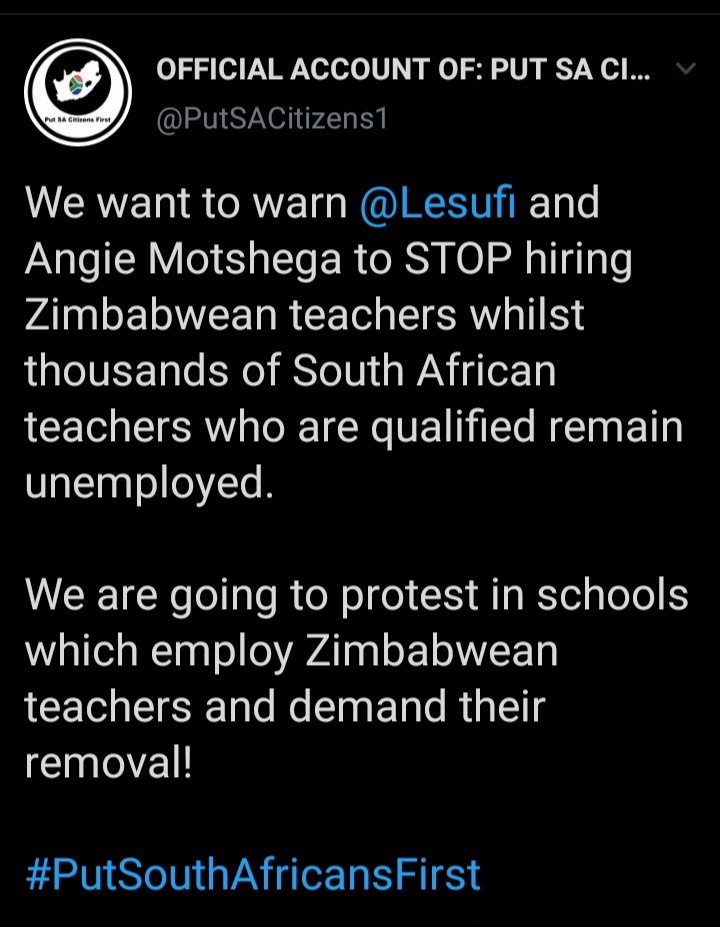 According to the group, there's no reason of employing foreign teachers,while" our qualified teachers are without jobs.Poor leadership is costing us but we can change that by voting ANC out."
Lesufi and Motshekga have been called as policy makers to please look at formulating a policy that will forbid employing foreigners unless all efforts to get a local teacher have failed.
Lesufi however responded by saying that the group is barking at the wrong tree since he never employs anyone.
"I don't hire teachers and principals. They are all hired by SGBs. You are barking at a wrong tree," Lesufi responded.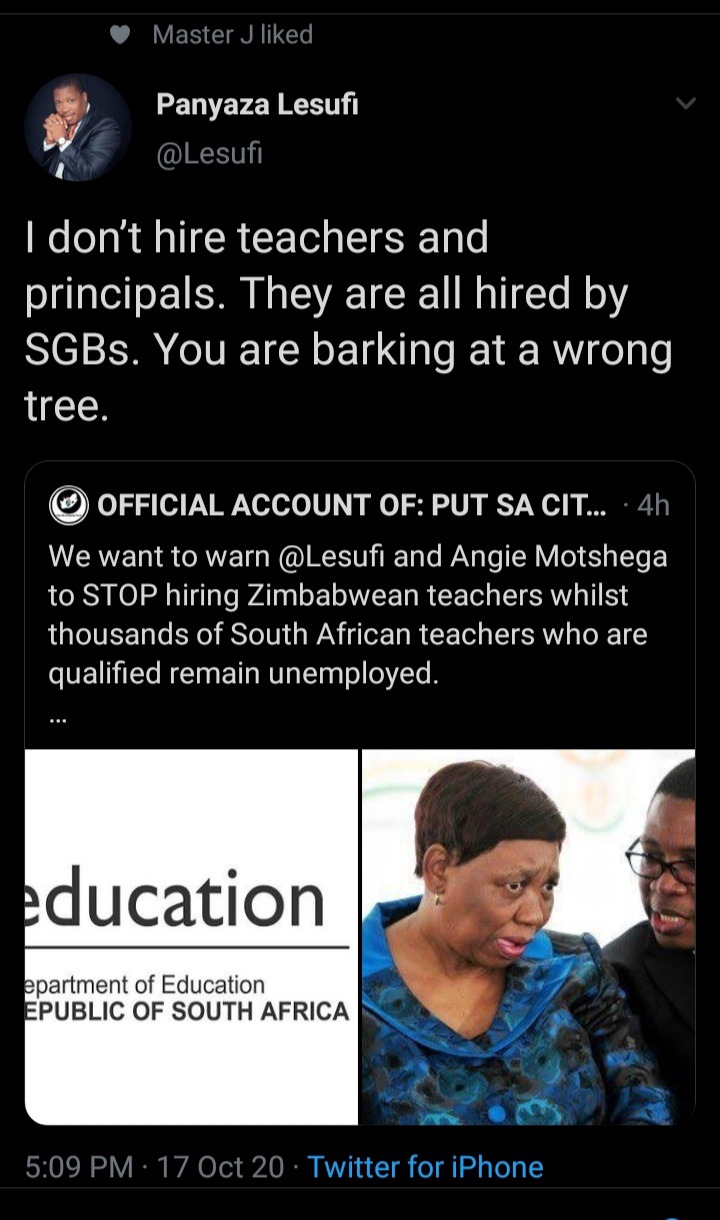 The MEC went on to say that a policy against employing foreigners exists. "It's there. It was passed last year. The problem is that people don't want to read about the subject they want to comment on. The National Minister has issued a directive prohibiting the appointment of foreign educators in the public education sector. Only if people can read."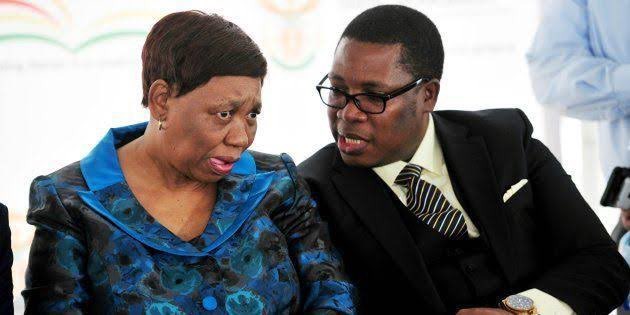 Content created and supplied by: Mmapula (via Opera News )