Floyd Shivambu Left His Wife and Went Straight To Lorna Maseko's Arms
za.studio.opera.com
2020-07-28 11:14:40
Floyd Shivambu runs from Siphesihle straight to Lorna Maseko's arms
Covid 19 and the lockdown has not been kind to marriages all over. Gender based violence, separation and divorce has been on the rampant. This time the discord between couples seems to be at EFF deputy President Floyd Shivambu's house.
According to Sunday world his wife Siphesihle left their matrimonial home in Fourways and is now staying somewhere in Johannesburg. Apparently it is not an issue that can be resolved, several sources who refuse to be named say it is truly over and Shivambu has found solace in sensual television personality and chef Lorna Maseko. The two were only married for two years. A source said, "The marriage ended just before the general elections. We just didn't want to talk about it then because we feared that if it became known, it would affect the campaign of the party. The truth is that the DP was married and the public knew about his marriage because it was well publicized. Now the public must know that he is no longer married and he is resting with Lorna Maseko from Alexandria.
"It happened a long time ago. In fact, if it comes out, the better because it will help him close this chapter with his wife. I know that Lorna is also tired of being hidden like stolen furniture because Floyd is known to be a married man and is not ready for the public to know that he has separated from his wife," another source confirmed. Apparently Lorna and Floyd have been together for quite a while and have been spotted in Melrose Arch, at DSTV Delicious Festival and Durban July as early as last year. The two were introduced by a mutual friend when Floyd needed a chef to cook him healthy meals. He hired Lorna who became a shoulder for him to cry on as his marriage was going through difficult times. Floyd was immediately taken by Lorna. In the words of the source, "What's there not to like about Lorna? She is beautiful and can cook."
The two lovebirds could not be reached on their phones by Sunday world for a comment.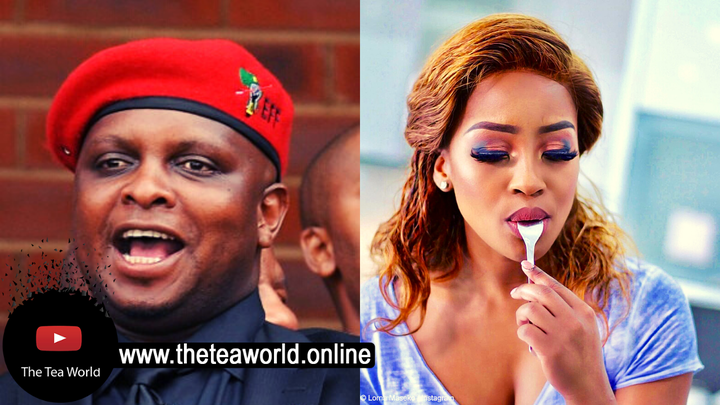 Source: Opera News