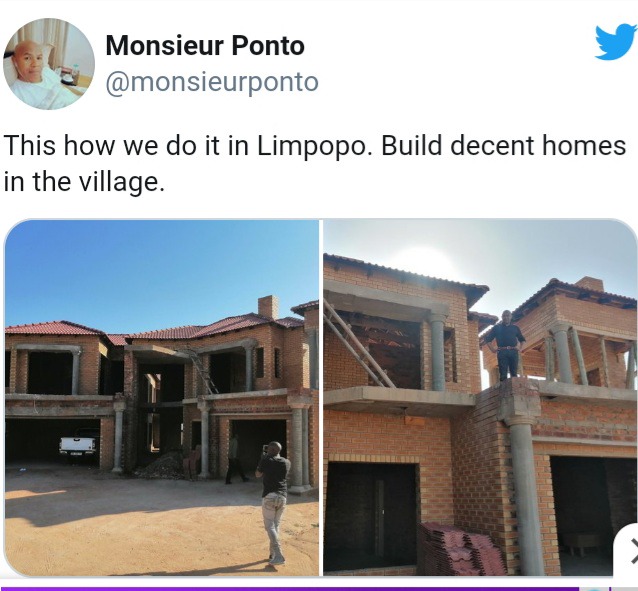 Limpopo province is one of the poorest provinces in South Africa but rich with culture and diversity. Limpopo is mostly made up of rural areas we the poorest live. These days Limpopo residents are changing things up in their communities for the better. They are improving themselves by building the most beautiful houses in South Africa even in the villages.
On Twitter @monsieurponto posted the house he was building. It was a double storey house even though it's not finish yet it already looks good. He also said on his post to motivate others about building decent houses in the village and also said that's how they do it in Limpopo see his post above.
It is time we follow in the steps of our fellow Limpopo residents and start building decent houses in our village. Let's become the better generation.
What do you think of the house, comment down below.
Source
Created by Health 2.0
Twitter.
Content created and supplied by: Health2.0 (via Opera News )