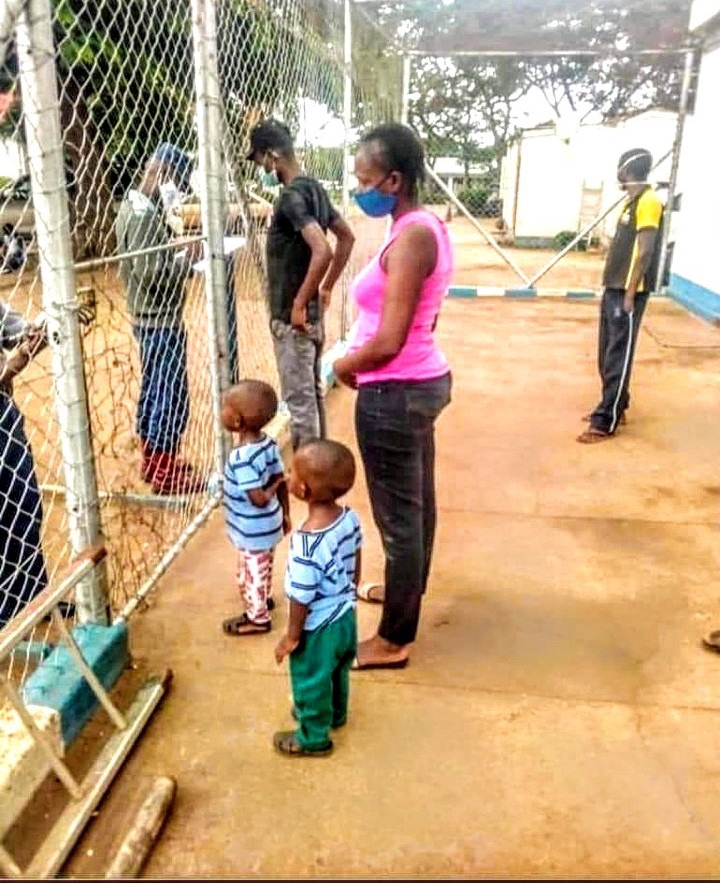 Pictures has been doing around on social media of two minors who are in a prison cell in Zimbabwe shocked the people of Zimbabwe in a sad way.
It's allegedly they were arrested together with their mom for not wearing mask in public space. It's not clear if this allegations are true or not.
Although the Zimbabwe republic police has issued a statement indicating and calling out this accident of the minors. It's announced that this matter is under investigation and after findings are made available action will be taken soon.
Zimbabwe police call this accident as unfortunately and said they take seriously humans rights and rights of the children.
Those pictures really made the people of social media very angry while some started to question the little freedom that they have
It's seems like wearing of mask is now a much just like in South Africa and not wearing a mask can be seen a crime which can land you to prison.
Source: https://twitter.com/nickmangwana/status/1359823300533358592?s=09
Content created and supplied by: Lady-soccer (via Opera News )