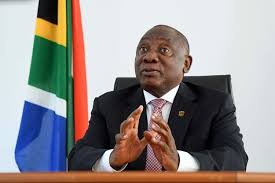 To all South African that are unemployed and all people who lost their Jobs during this lockdown, note that if you have never apply for this R350 Convid-19 srd grant now is the right time to apply.
To apply for this srd grant use this link
Srd.sassa.gov.za
Note that the data charges will apply for this online application, don't forget to use your own cell phone number for verification.
This grant is here to last even now is being extended with 3 months from February 2021 to April 2021, there's a possibility for this grant to last longer than expected due to highly number of unemployed people.
It is better to apply now if you have never apply before this grant can help there and there, even the amount is not that enough but for survival is trying to make beneficiaries survive.
And there's a possibility that can make this grant be permanent to unemployed people, some of the National parties like DA and EFF already make a lot of suggestion, about increasing this amount of R350 also making this grant permanent, but ANC is still slowing down with the decision.
Good day
Content created and supplied by: [email protected] (via Opera News )