He was the centre of attention. That was Mbabane Swallows President Archbishop Bheki Lukhele on Friday afternoon after he arrived at the club's offices heavily-guarded.
At least two body guards armed with rifles and 9mm pistols were spotted upon his arrival at about 4pm, where he had come to officially unveil the team's new Mercedes Benz Sprinter. 
Lukhele had purchased the Sprinter bus in neighbouring South Africa, where it was also fully branded with the team's colours and logos.
The unveiling of the new bus happened just when Mbabane Highlanders boss Chief Ally Kgomongwe had purchased the 'Beautiful Birds' 2017 Mercedes Benz model Sprinter through auction.
The unveiling of the new Swallows bus on Friday was scheduled to take place at around 3pm, but the new Sprinter arrived at 8:15pm.
unveiling of the sprinter
Present during the unveiling of the Sprinter bus was Elder Absalom Ngwenya, who received the keys on behalf of the team.
While officials gathered at the club's offices, Lukhele's security detail was on guard inside the offices where the president was seated and at the entry point.
Lukhele and some of the team officials were seated inside the offices while waiting for the bus to arrive. Before the wait, they held an indoor meeting where the president was said to have addressed the team officials.
Still waiting for the arrival of the bus, other officials arrived including the team players, most of which arrived on board of the Swallows Iveco Bus, the one which the president made clear did not belong to the team but was personal property which he would take home upon departure.
Asked about his security detail, Lukhele responded, "I do not see any security, is there anyone who sees security? When I arrived, the one person I saw was the team governor Andreas Lukhele who led me in."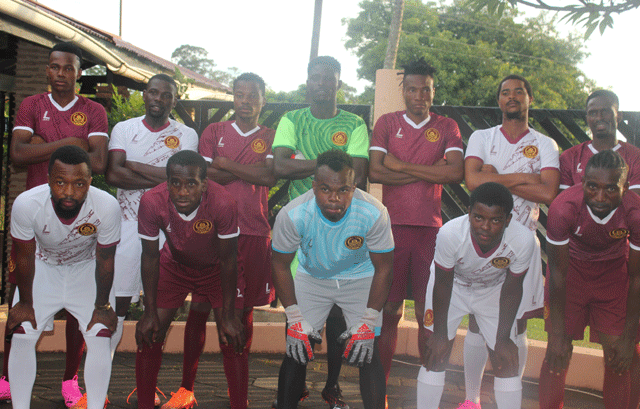 Interestingly, one of the body guards spotted wore a face mask with the Operational Support Services Unit (OSSU) emblem. The police were drawn for comment and Deputy Police Information and Communications Officer Inspector Nosipho Mnguni said the State had not allocated any security for the All Nations Church in Zion Bishop.
"There is no security detail allocated to the bishop. We have no arrangement to provide security for him," said Mnguni.
She added that the bodyguard clad in a face mask with a police emblem was not part of the police service, stating that he probably received it as a gift from a relative who was with the police.
Content created and supplied by: KeepUpdated (via Opera News )