Pictures of former President Jacob Zuma at his home in Nklandla made rounds on social media. This time it was after the MKMVA uMkhonto Military Veterans visited the former president, a week after Malema's visit. Just like the similar visit by the EFF, Zuma and his guests took pictures of their meeting. But there was something that left many unsettled about the pictures.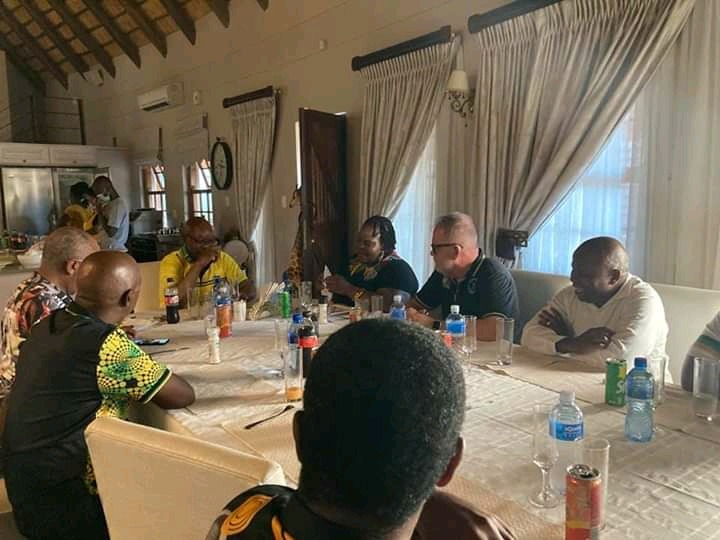 Social media went abuzz when non of the ANC veterans adhered to strict covid19 regulation. Led, by Carl Niehaus, a staunch supporter of Zuma, none of them maintained social distancing. No one in the puctures was seen wearing a masks. It was also particularly concerning, as Carl Niehaus came from quarantine.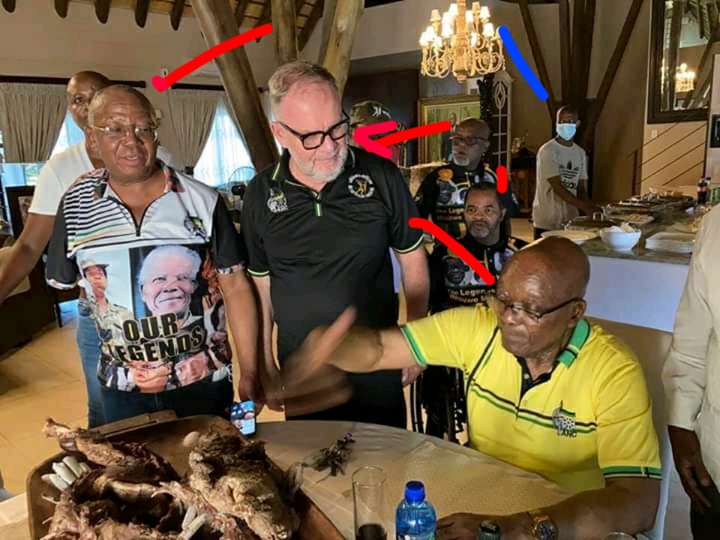 People on social media certainly made this known.
"I don't understand why these leaders are not wearing masks. The former president is sitting next to Mr Carl Niehus who has just come out of covid19 quarrantine," one frustrated Facebook user wrote.
Similar concerns were also raised when Malema and entourage did not wear their masks when visiting the former president.
Sources: Twitter. @CarlNiehus https://mobile.twitter.com/niehaus_carl
Content created and supplied by: Phakzo (via Opera News )