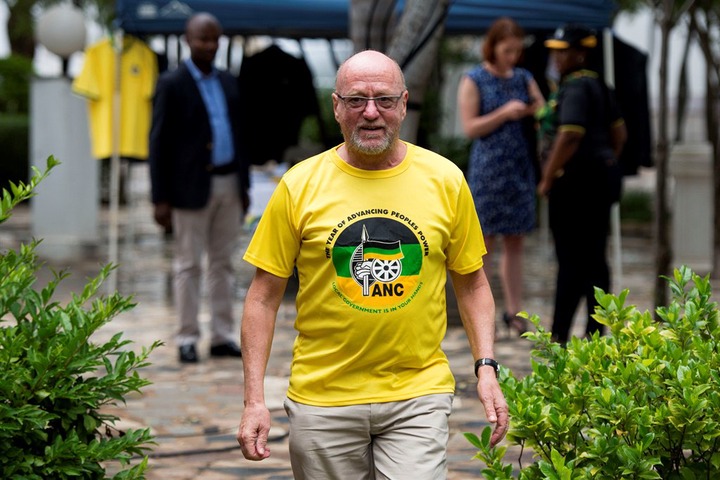 ANC member who is also a member of the uMkhonto weSizwe Military Veterans Association, Carl Niehaus dropped bombshell exposing former tourism minister, Derek Hanekom who allegedly worked with EFF to remove former president Jacob Zuma.
Niehaus posted a video in which the Economic Freedom Fighters leader Julius Malema spoke openly about how Derek Hanekom wrote down names of ANC members of parliament who were planning to remove Zuma and gave them to EFF.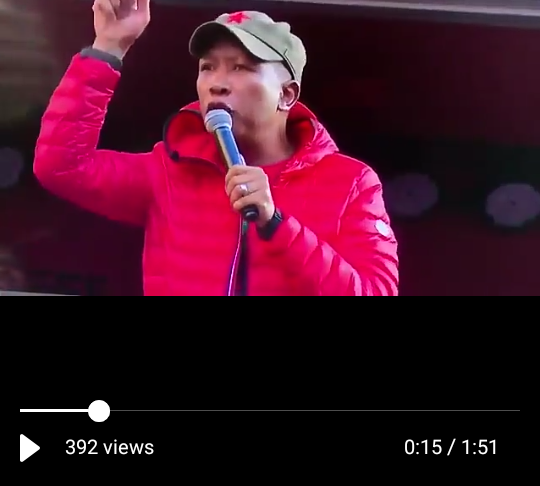 Malema exposed Derek Hanekom after he began describing the red beret leader Julius Malema as a "fascist."
"We were working with Derek Hanekom. That Hanekom is the one who gave us the list of ANC MPs who were going to vote with us against Zuma in the vote of no confidence. Today he calls us names and calls us fascists, why did he work with us to remove Zuma in parliament," Malema said.
The EFF leader further revealed that they have the conversation where Derek Hanekom says to EFF " if these people win, we are going to form a party" and then today he want to pretend as if he is a loyal member of the ANC," says Malema.
The red beret leader stated that Derek Hanekom conspired with EFF to remove Zuma from parliament.
"We have evidence, Derek Hanekom worked with the EFF to collapse Jacob Zuma his own president," he said.
Carl Niehaus used the video of Malema revealing who Derek Hanekom really is to expose the former minister's fake loyalty to ANC.
"Let me add a timely reminder of who Derek Hanekom really is. Loyal member of ANC? Niehaus disputed that claim.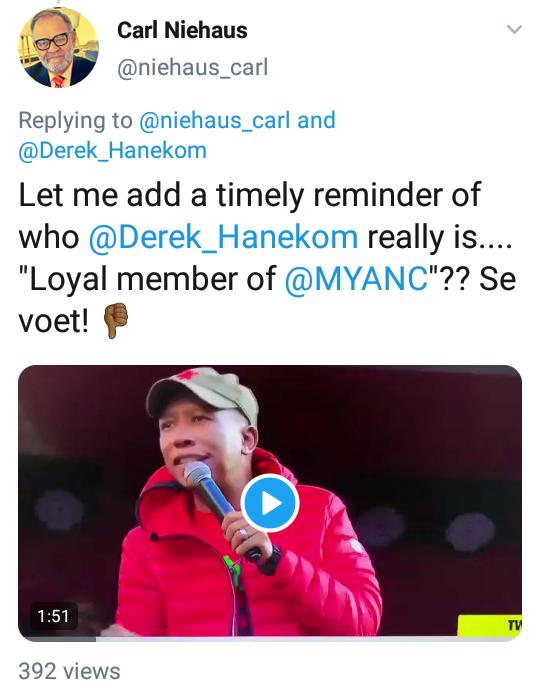 Carl Niehaus exposè now explains why all along he has been describing Hanekom as someone who was involved in "EFF plots".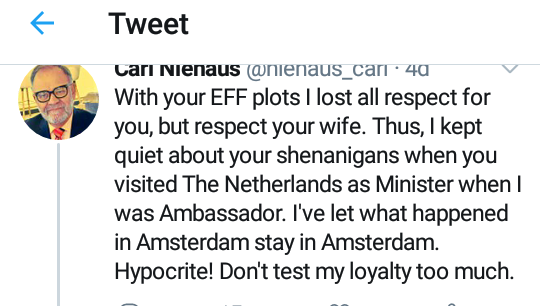 Content created and supplied by: yunahbvumbwe (via Opera News )