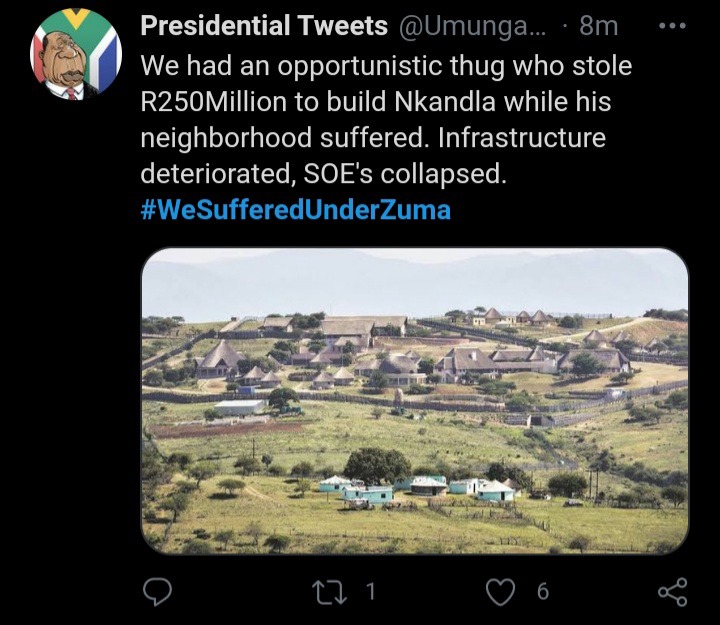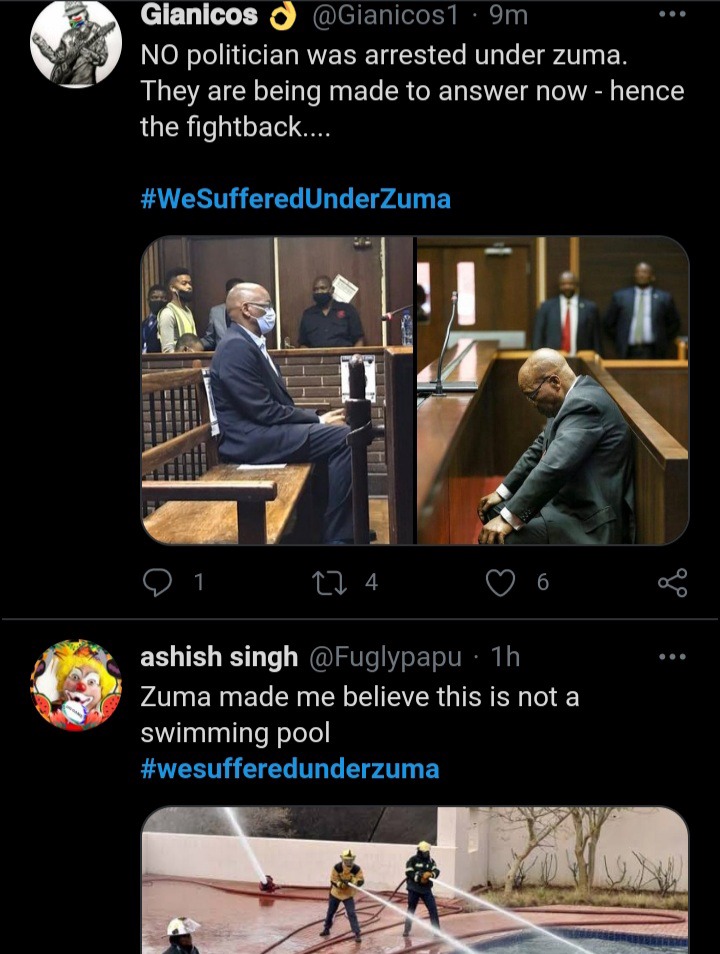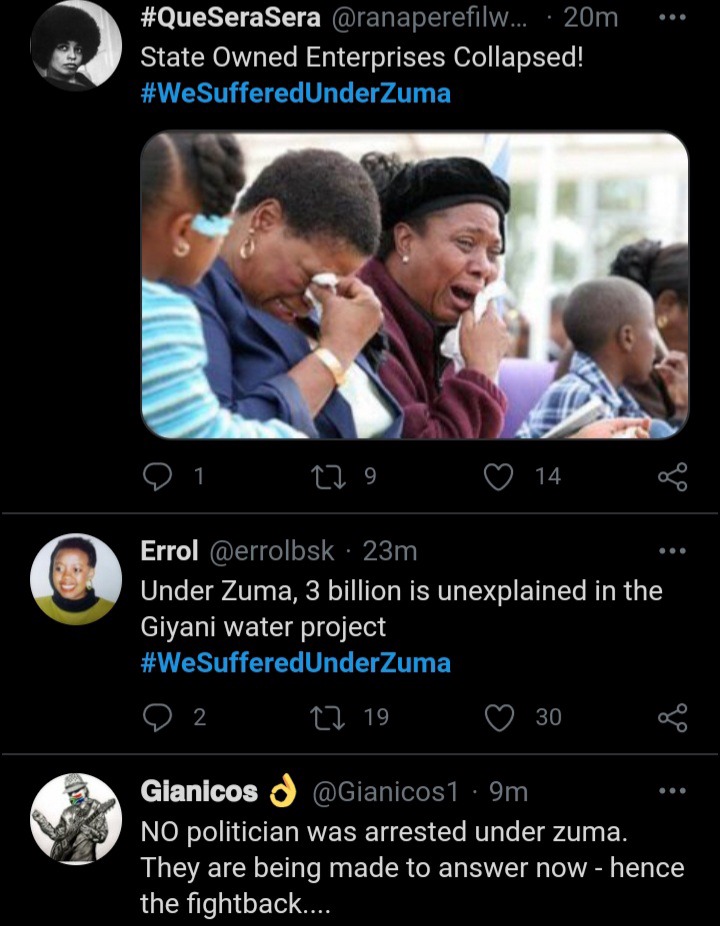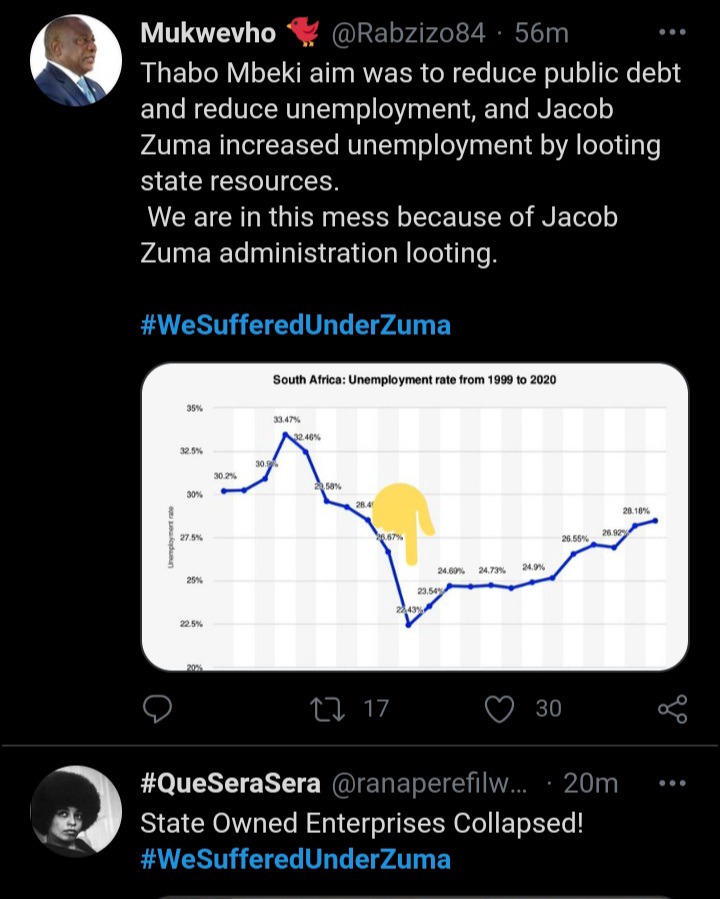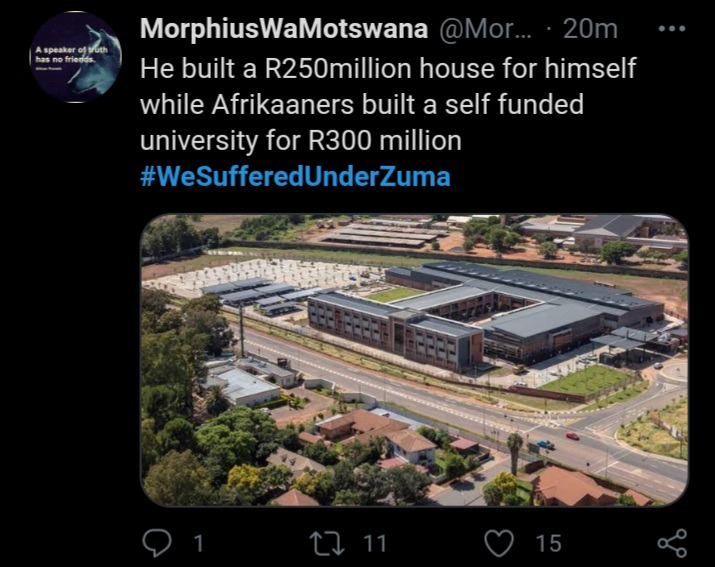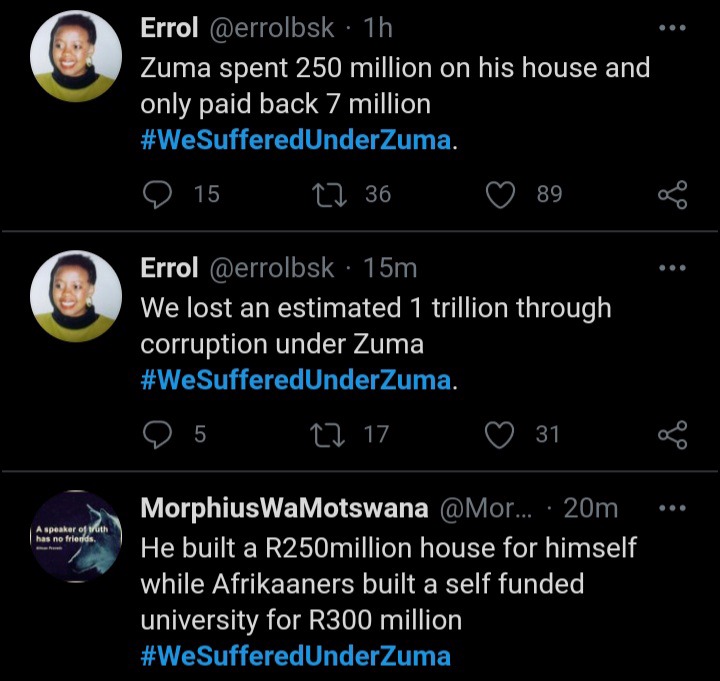 Just yesterday the #webenefitedunderzuma was trending. Many South Africans were sharing how they benefited under the presidency of Zuma. From people sharing houses they built, degrees they got ,free funding for university they got and many more. You could just see that Jacob Zuma supporters were up in arms. But it seems Jacob Zuma haters who were not happy with his presidency were watching.
Just a few hours ago a new hashtag is trending on Twitter of Zuma and it's not for the right reasons. Twitter users have started the #wesuffuredunderzuma. People are sharing how Jacob Zuma presidency brought sorrow and disappointment. Just read the comments above people had a lot to say.
Jacob Zuma's presidency brought both benefits and suffering to the people of South Africa. That's something both groups can agree on. You can't make everyone happy.
What do you think? Did you benefit or suffer under Jacob Zuma's leadership, comment down below.
Source
https://mobile.twitter.com/Umungameli/status/1363405371323396099
Content created and supplied by: Health2.0 (via Opera News )