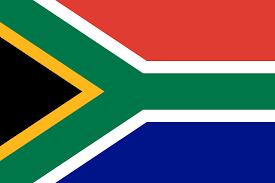 Despite being no 1 country in Africa, South Africa is struggling to move forward. This will bring this beautiful country to its knees.
Here are the main reasons why South Africa is not moving forward
1. Everyone want to outshine Mr President- the main problem in south africa is that, when Mr President gives orders, we don't follow. They want to prove to every one that they are also capable. For instance, president worked very hard to organize vaccine from other countries and people criticized it and started a smear campaign against it. Look at Zimbabwe, they received a vaccine recently and people are about to get vaccinated already.
2. Freedom of speech- the problem in south africa is that, everyone can say whatever they want without being punished. In other countries, only Mr President has the right to make decisions.
3. Too many opposition parties- an opposition party will make sure that they oppose everything vision that Mr President have. Their main job is to push their own agendas. The main job of the opposition party is to push the ruling party to do its job.
4. Lack of confidence- If Mr President gives orders, he must not look back. Those who don't like them can skip the country and find a place to stay in the neighboring country.
Content created and supplied by: [email protected] (via Opera News )