Eversince the outbreak of Coronavirus pandemic, South Africans have been yearning for good news regarding the economy, the lockcdown levels going down and their lives as a whole as the virus has affected many negatively.
The presidency South Africa has confirmed that President Cyril Ramaphosa will address the nation tonight at 20:00. Julius Malema has tweeted a hint today, that suggests that South Africa is going to lockdown level 1.
Source: https://twitter.com/PresidencyZA/status/1366022296197038080?s=19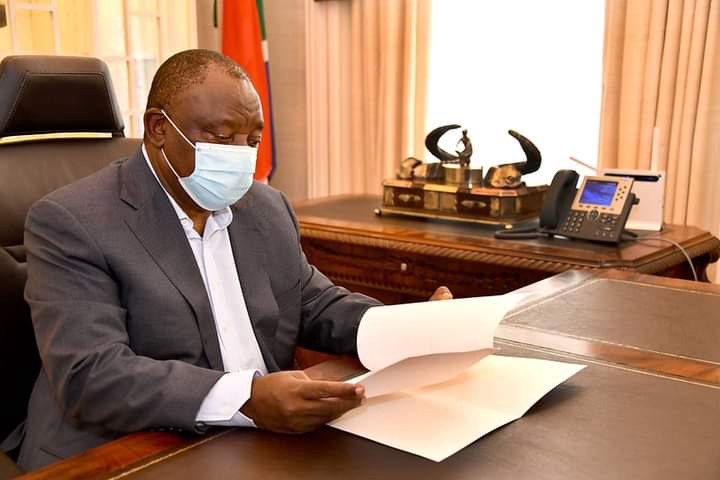 After Malema's tweet, many people said that their communities have been on lockdown 0 since forever, which is quite irresponsible as the country might go to a third wave with many more lives that will be lost.
A lot of people are hoping that the president will not only announce an end to lockdown but they hope they will be allowed to stop wearing masks, as many still complain that they cannot breathe inside their masks.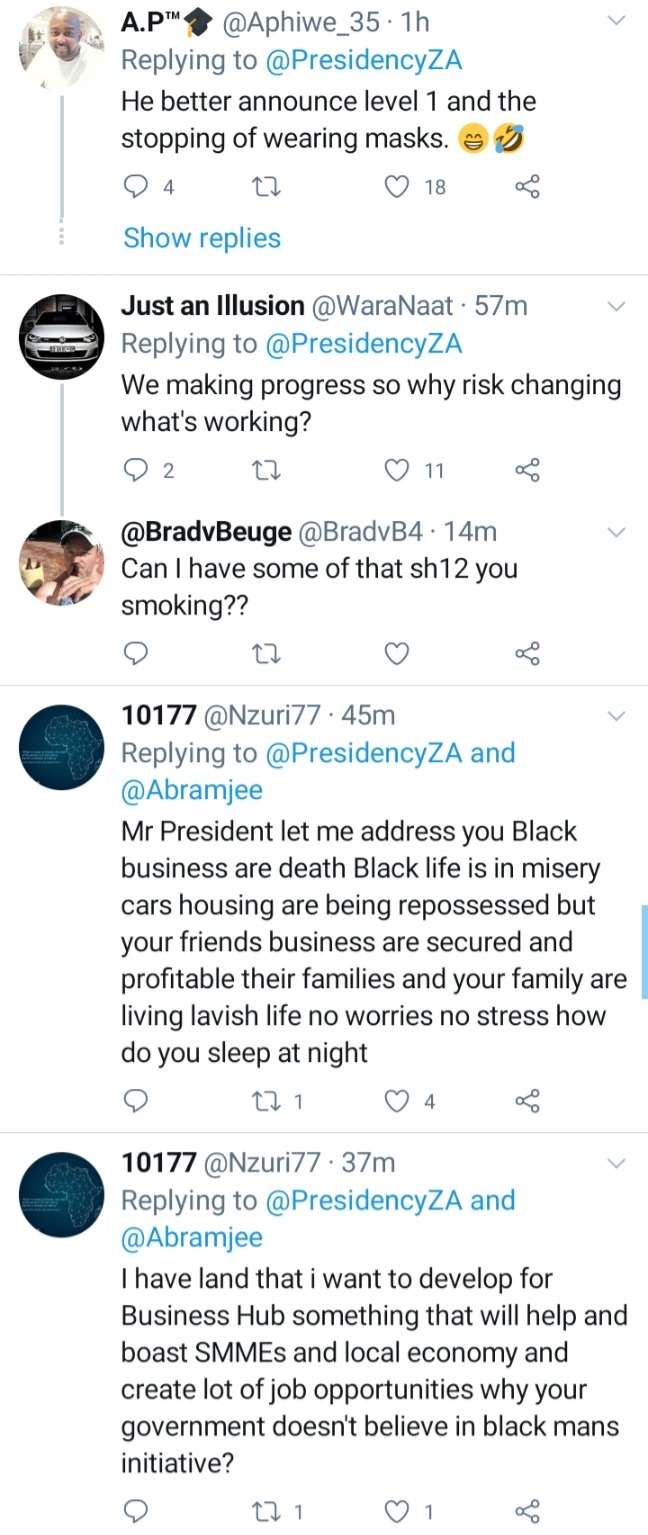 Some are hoping that there is a plan in place for medium and small businesses to receive more funds from the government, whilst others that receive money from Sassa hope that Ramaphosa will put the worries at ease and announce that the government will be giving them a little extra that R10 or R30.
That is not far fetched because at the SONA debate most opposition parties agreed that the R10 top up for child grant is way too small.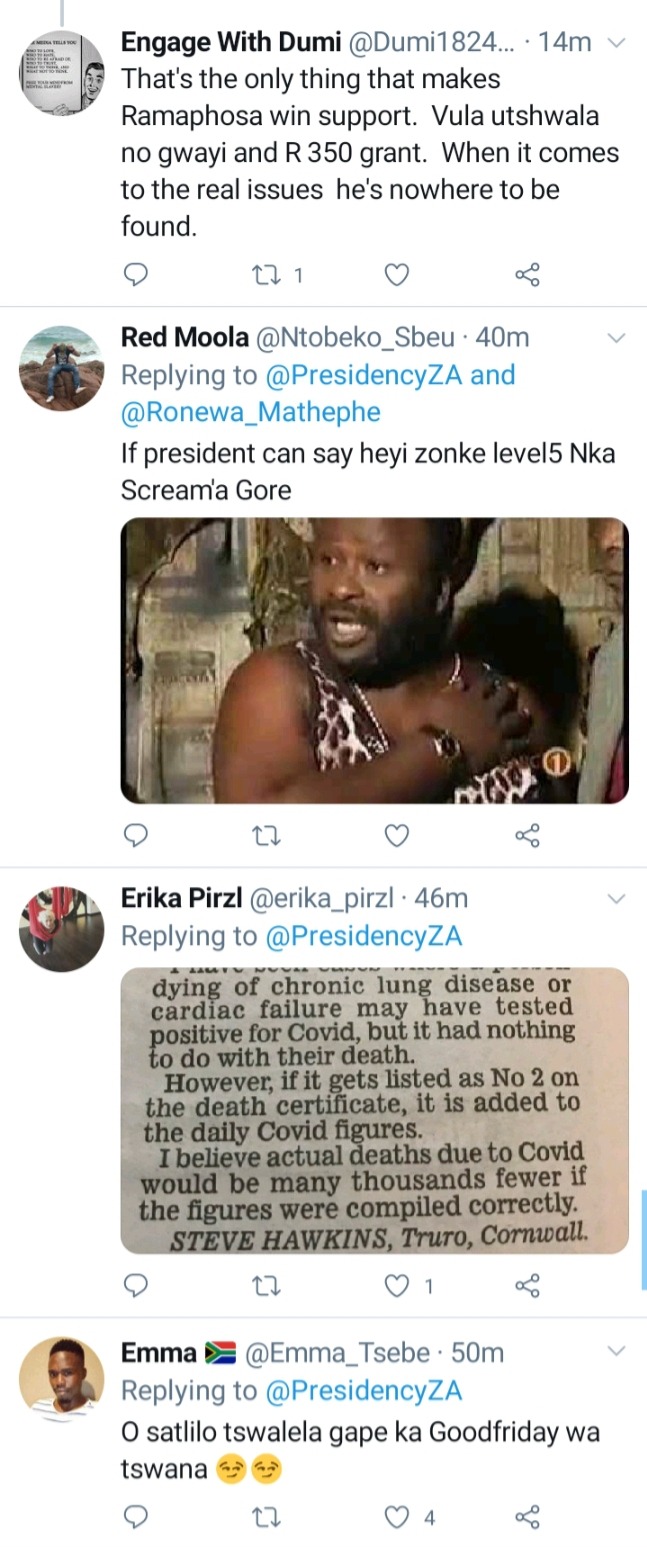 Seeing that the Coronavirus statistics are pretty low now, it is expected that the country will go to level 1, meaning that the sale of alcohol will be back at normal trading hours as well.
Source: https://twitter.com/Julius_S_Malema/status/1365965908989136896?s=19
However, in Malema's tweet, there were people who thought that the country will soon go to a third wave and that there is a possibility of stricter lockdown regulations. That seems impossible though, as the country's economy does not really allow stricter regulations.

For now, Mzansi can only assume. It could be good or bad news. What is your take? Do you think the country will go to level 1 or a stricter level? What do you hope to hear from the president?
Please leave your comments below.
Content created and supplied by: Sasatjie (via Opera News )